LPB Fam, get your orders in today in hope of having your order in for Father's Day come this Sunday June 19th.
In addition, we will be having a 10% Off Sale, starting today June 15th – June 19th
Promo Code: HAPPYFATHERSDAY
Don't forget about our new pricing on concentrates! Starting from as low as $15.00/Gram and $325.00/Ounce
Father's Day New Flowers and Concentrates on Sale
Join our discord for promotions, giveaways, reviews, and to chit-chat with our customers!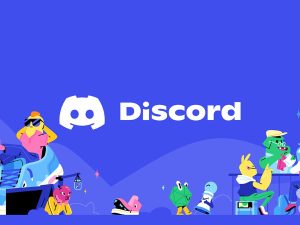 If your happy with our services and products please please please leave us a review on Google and Trust Pilot as that would help us out tremendously.
Happy Father's Day!
---
Ice Skunk is a slightly indica dominant hybrid (65% indica/35% sativa) strain that was created by breeders at the infamous Sensi Seeds as a potent cross of the insanely popular Ice X Super Skunk strains. This dank bud boasts a moderately high THC level that ranges from 17-18% on average and a sharp aroma and taste of bitter orange with a pungent hint of skunk. Users describe the Ice Skunk high as having an immediate uplifting cerebral effect that leaves you euphoric with waves of positive energy constantly ebbing throughout your mind and body. This is accompanied by a spacey distant cerebral effect that leaves you creative and very introspective but still functional if need be. You'll be deeply relaxed and trapped in your own mind for some time after smoking this bud! Due to these potent effects, Ice Skunk is said to be an ideal strain for treating patients suffering from conditions such as chronic pain, stress, fatigue, and mild cases of depression. Ice Skunk buds have small to medium sized leafy dark olive green nugs with a spattering of dark orange furry hairs and rich purple undertones. These nugs are frosted with thick crystal trichomes and a fine layer of sweet sticky resin.
Indica Dominant Hybrid – 65% Indica / 35% Sativa
THC Level: 17%-18%
Common Usage: Anxiety, Asthma, Bipolar Disorder, Chronic Pain, Depression, Insomnia, Loss of Appetite, Migraines, Mood Swings, Muscle Spasms, Stress
Effects: Body High, Euphoria, Relaxing, Sleepy
---
Key Lime Pie is just as tasty as it sounds! This indica dominant hybrid (75% indica/25% sativa) strain is a phenotype of the ever-popular Girl Scout Cookies strain and boasts a moderate THC level f 17-18%. Smoking Key Lime Pie will give you an intense onset of feeling stoned followed by a mellow, lucid high with cerebral clarity. You'll be couch-locked and slightly drowsy but have an insane sense of creativity and focus. Because of these effects, Key Lime Pie is ideal for treating manic depression, insomnia, and stress disorders, including PTSD. With a minty, candy-like taste with a smoky lime aftertaste and a chocolate cream scent, Key Lime Pie may seem to he ideal for novice users. Don't be fooled – it tends to overwhelm newer patients due to the deceptively sweet taste and moderately high THC level. As long as it's taken in small doses, users of all experience levels should be fine. Key Lime Pie has a dense green furry body with traces of purple and a resinous base – it looks as good as it tastes!
Indica Dominant Hybrid – 75% Indica / 25% Sativa
THC Level: 17%-18%
Common Usage: Anxiety, Arthritis, Chronic Pain, Depression, Headaches, Inflammation, Insomnia, Migraines, PTSD, Stress
Effects: Euphoria, Happy, Relaxing, Sleepy, Sociable
---
Combine Blueberry F3, Blue Moonshine, and OG Kush, and the result is Blueberry OG, a indica-dominant hybrid with euphoric cerebral effects. The buds have a dark, cone-shaped appearance, while the smell is earthy and sweet. This strain has strong berry flavors, including blueberry. THC levels vary widely between different crops, but tests suggest they're rather low, less than 23% in many cases. CBD levels are much lower, too low to recommend this strain as treatment for conditions that respond to that cannabinoid. The high from Blueberry OG is euphoric and focused, with a good mood and a relaxed feeling. It's good for relieving the symptoms of anxiety, mood disorders, insomnia, chronic pain, migraines, and other headaches. Dry mouth, dizziness, and red eyes are the most common side effects, although paranoia and headaches are also possible. This strain isn't terribly popular, but it's available in medical dispensaries in California, Colorado, the Pacific Northwest, and Michigan. Though not the most potent strain, Blueberry OG is worth trying, if only for its peppy but soothing effects.
Indica Dominant Hybrid – 60% Indica / 40% Sativa
THC Level: 23%
Common Usage: Anxiety, Bipolar Disorder, Chronic Pain, Depression, Headaches, Inflammation, Insomnia, Migraines, Mood Swings, PTSD, Stress
Effects: Energizing, Euphoria, Focus, Happy, Relaxing
---
Gorilla Breath AAA $80.00/Ounce
Gorilla Breath is an indica dominant hybrid strain (80% indica/20% sativa) created through crossing the classic Original Glue (AKA – Gorilla Glue #4) X OG Kush Breath strains. This celebrity child packs a super heavy high that can knock out even the most experienced of patients, hitting about 23% on average. That being said, do not underestimate Gorilla Breath or it will totally bowl you right over. The high comes on fast and hard with a slam of both mental and physical effects, smashing your mind into happily unfocused oblivion and throwing your body into deeply relaxing physical bliss that lasts for hours on end. Thanks to these hard-hitting effects and its high level of potency, Gorilla Breath is often chosen to treat those suffering from conditions such as depression, eye pressure or glaucoma, chronic fatigue, migraines or headaches and appetite loss or nausea. This bud has a rich chocolaty diesel flavor with a touch of vanilla and earth to it. The aroma takes a pungent turn, with a woody overtone and a pretty hard hit of spicy fuel. Gorilla Breath buds have oversized fluffy rounded neon green nugs with long light orange hairs and a sticky coating of chunky bright white crystal trichomes.
Indica Dominant Hybrid – 80% Indica / 20% Sativa
THC Level: 23%
Common Usage: Appetite Loss, Depression, Eye Pressure, Fatigue, Headaches, Migraines
Effects: Creative, Euphoria, Focus, Giggly, Happy
---
Master Jedi AAAA $100.00/Ounce
Master Jedi is Indica dominant hybrid cannabis strain that has a strong potency, but its exact THC levels are not known yet it is a very powerful marijuana strain that produces an extremely powerful body buzz that lasts on your system for quite a long time. Its body buzz is calming and makes you feel euphoric, happy, tingly and giggly. It is produced by marrying Skywalker with Master Kush. While growing, the plant is quite bushy and produces a very good yield. It has a flowering period of around eight weeks and produces light green colored pleasant looking buds. Master Jedi gives off a very distinct aroma that is a lovely blend of earthy, musky and pine scents. It has a smooth and rich flavor as well that is a blend of coffee and caramel flavors with a strong lemon and citrus aftertaste. Due to its relaxing effects on your system, it is a good antidote for stress, depression and anxiety. It puts you off to sleepy, which is why it is a good cure for insomnia. It can also be used for different kinds of mild pains.
Hybrid – 50% Sativa / 50% Indica
THC: 28%
Common Usage: Chronic Pain, Depression, Fatigue, Nausea, Stress
Effects: Body High, Cerebral, Energizing, Relaxing
---
Pink Death Star AAAA $100.00/Ounce
Pink Deathstar is a cross between Pink Kush and Deathstar which is most commonly known as an indica dominant. Pink Deathstar possesses the best attributes of both its parents. Its name is assumed to be linked with Star Wars movies. It has the indica/sativa ratio of 75% to 25%. The strain bud, when crushed with fingers, proves to be extremely sticky, which is a sign of good quality when testing out different varieties of strains. There may be purple shades of colour visible in this particular strain's stems. Death Star gives out a combination of aromas including that of lemon and rubber, and taste of an eccentric sweetness. Overall, the strain is frosty looking one with broadly growing leaves. The aroma of this strain might be a bit pungent for a patient likes, since it has a mixed essence of both its parents. This medical marijuana strain has highly positive and calming effects for the patient and is also good for overcoming nausea and insomnia induced symptoms. It is potent and has high levels of CBD and THC.
Indica Dominant Hybrid – 75% Indica / 25% Sativa
THC: 26% – 27%
Common Usage: Arthritis, Chronic Pain, Depression, Insomnia, Migraines, Nausea, Stress
Effects: Euphoria, Happy, Relaxing, Sleepy
---
Products by Sec – Rosebud 800MG THC
$40.00 $50.00
Live Resin – Luke Skywalker
$15.00/Each $40.00
$70.00/Ounce