May May Mayhem! May Long weekend is approaching! Starting today until Tuesday May 24th, save 10% off your entire order!
Promo Code: Mayhem10
Please be sure to check out of new deals of the week! Use promo code Mayhem10 to save an additional 10% off these low prices!
AA-AAA-AAAA-Popcorn from as low as $50.00/Ounce
Join our discord for promotions, giveaways, reviews, and to chit-chat with our customers!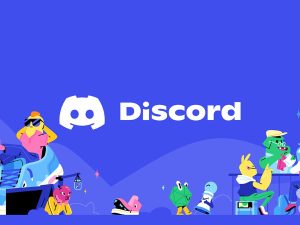 If your happy with our services and products please please please leave us a review on Google and Trust Pilot as that would help us out tremendously.
Team LPB
---
Platinum Cookies AA $60.00/Ounce
Platinum Cookies, also known as "Platinum GSC" or "Platinum Girl Scout Cookies," is an evenly balanced hybrid (50% indica/50% sativa) strain created through crossing the classic OG Kush X Durban Poison strains. This bud gets its name from its crazy frosty appearance and sweet cookie kush flavor. Platinum Cookies buds have dense dark olive green nugs with dark amber hairs and a super thick coating of tiny bright white crystal trichomes that cover each and every inch of the nugs. The aroma of Platinum Cookies is a lot like the flavor, although it does take on a heavy musky effect that's pretty fragrant and pungent. The Platinum Cookies high is every bit as enjoyable as the classic GSC high but with amplified effects. It starts with a euphoric boost that lifts your spirits and leaves you feeling happy and completely at ease. As your mind soars through bliss, your body will fall victim to a tingly body buzz that leaves you utterly relaxed and completely at ease. Because of these effects and its powerful 16-18% average THC level, Platinum Cookies is often chosen by patients who need sweet relief from conditions such as chronic anxiety or stress, nausea, and migraines or tension headaches.
Hybrid – 50% Sativa /50% Indica
THC: 16-18%
Common Usage: ADD/ADHD, Anxiety, Arthritis, Chronic Pain, Depression, Headaches, Migraines, Muscle Spasms, Nausea
Effects: Body High, Creative, Energizing, Euphoria, Happy, Uplifting
---
Peanut Butter Breath AAA $80.00/Ounce
Peanut Butter Breath is a rare evenly balanced hybrid strain (50% indica/50% sativa) created through crossing the classic Dosidos X Mendobreath F2 strains. With this bud, the name says it all – the flavor is nutty and earthy with a rich herbal overtone. The aroma follows the same profile, with an earthy herbal overtone that's accented by rich nuttiness. As soon as you exhale, the effects of Peanut Butter Breath will sink in, starting with a cerebral lift before spreading throughout the rest of your body in tingly waves of energy. These tingles start in the back of your neck and spine before spreading their buzzing tendrils throughout the entirety of your body, leaving you hopelessly relaxed, kicking back without a care in the world – that is, until the munchies hit. Be sure to have some snacks on hand, since you won't really be able to get up off the couch to hunt for any at this point. With these long-lasting effects and its high 23% average THC level, Peanut Butter Breath is often chosen to treat conditions such as appetite loss or nausea, depression, chronic stress, or chronic pain. This bud has long grape-shaped olive green nugs with bright red-orange hairs and a coating of thick frosty white purple-tinted crystal trichomes.
Hybrid – 50% Indica / 50% Sativa
THC: 23%
Common Usage: Chronic Pain, Depression, Loss of Appetite, Nausea, Stress
Effects: Body High, Cerebral, Hungry, Relaxing, Uplifting
---
Pineapple GodBud AAAA $100.00/Ounce
Pineapple Godbud is a super unique Sativa powerful mutated strain created by joining the delicious Pineapple Kush with the powerful Godbud. This strain flawlessly brings collectively the flavors and results of both of its parents, making for one substation Indica with an addictive quality that will leave you wanting for more. Pineapple Godbud has an almost weakly sweet flavor of fresh pineapple and tropical pine with a strong kick of skunky pungency on blow that will leave you panting for air. The aroma is just as heavy, with a pungent skunky overtone accentuated by spicy earth and peppery tropical fruits. The Pineapple Godbud high hits you about as soon as you blow, launching your mind into a state of almost frenzied elevated power that you won't notice until you're able to breathe regularly again. You'll feel a tremendous boost in positivity and impulse that comes along with an urge to be productive and sociable. These results will slowly decrease into happy relaxation as you start to come down from the high, which can cause headaches at times. These results in combination with its high 28% average THC level make Pineapple Godbud ideal for treating constant fatigue, arthritis, chronic pain, depression, and chronic stress. This bud has fluffy oversized light neon green nugs with golden undertones, amber hairs, and a clear coating of gluey sweet resin.
Sativa Dominant Hybrid 70% Sativa/ 30% Indica
THC: 28%
Common Usage: Chronic Fatigue, Arthritis, Chronic Pain, Depression, Chronic Stress
Effects: Euphoric, Sedated, Happy, Pain
---
Sour Space Berries AAAA $100.00/Ounce
Sour Space Berries, is a slightly indica dominant hybrid strain (60% indica/40% sativa) created through crossing the delicious Starfighter F2 X Sour Strawberry strains. This delicious celebrity child packs a bold flavor and long-lasting effects that will leave you feeling totally spaced out and completely blissful from head to toe. Like its name suggests, Sour Space Berries has a super sweet and fruity berry flavor with hints of fresh woods and sour strawberries. The aroma is very similar, with a fruity berry overtone that's accented by a punch of skunky diesel and spicy woods. The Sour Space Berries high settles in almost as soon as you exhale, starting in the head with a light lift before slowly creeping its way throughout the rest of the body. You'll feel your spirits boosted, pushing away any negative or racing thoughts and replacing them with an unfocused and heady sense of bliss. As your mind settles, a deeply relaxing physical calm will wash over you, locking you to the couch and leaving you feeling immovable and slightly sedated. Combined with its super high 27-28% average THC level, these effects make Sour Space Berries a great choice for treating conditions such as insomnia, headaches or migraines, eye pressure or glaucoma and depression. This bud has fat oversized rounded minty green nugs with dark purple undertones, matching leaves, dark amber hairs and a coating of frosty dark purple crystal trichomes.
Indica Dominant Hybrid – 60% Indica / 40% Sativa
THC: 27% – 28%
Effects: Depression, Eye Pressure, Glaucoma, Headaches, Insomnia, Migraines
May Relieve: Cerebral, Happy, Relaxing, Sleepy, Uplifting
---
Budder – Milk Way
$20.00/Gram $40.00/Gram
Crumble – Apple Pie
$20.00/Each $40.00
$70.00/Ounce