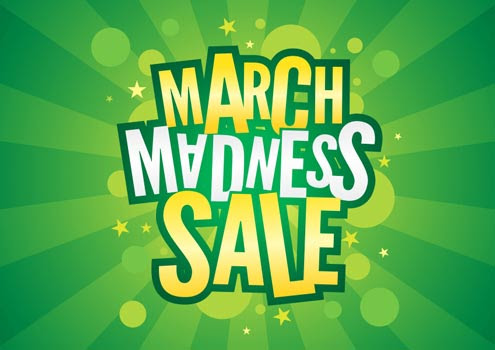 March Madness continues! We have just lowered our prices on more strains! AA-AAA-AAAA. Flowers starting from $50.00/Ounce – $100.00/Ounce
There's more! Tons of shatter, live resin, caviar on sale to $20.00/Gram! This includes the infamous Gas Leak Shatter
March Madness Sale! AA-AAA-AAAA-Concentrates $50.00-$100.00/Ounce and $20.00/Gram Concentrates
Join our discord for promotions, giveaways, reviews, and to chit-chat with our customers! This is our new discord as our previous discord was shutdown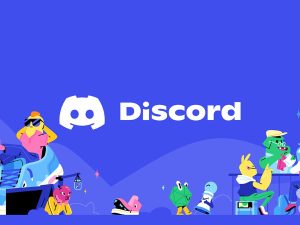 If your happy with our services and products please please please leave us a review on Google and Trust Pilot as that would help us out tremendously.
Team LPB
---
Jungle Cake is an evenly balanced hybrid strain (50% indica/50% sativa) created through crossing the infamous White Fire #43 X Wedding Cake strains. Known for its super heavy high and long-lasting effects, Jungle Cake is one hybrid that should not be underestimated. The high comes on with a slow build, lifting your mental state into pure euphoria and ease. You'll be blissfully happy and completely unfocused in this state with the tendency to fall into fits of giggles at times. As your mind expands to new heights, your body will begin to settle into a state of pure relaxation and ease that won't cause too much sedation or couch-lock. A pang of hunger comes next, leaving you reaching for anything in sight to snack on. Thanks to these effects and its insanely high 19% average THC level, Jungle Cake is often chosen to treat those suffering from conditions such as appetite loss or nausea, chronic stress and mood swings or depression. Jungle Cake buds have a sweet and sugary fruity berry flavor with hints of marshmallow and nuttiness, too. The aroma is very earthy and nutty with a sweet fruity overtone that's both sugary and spicy. Jungle Cake buds have rounded tight grape-shaped forest green nugs with thin reddish orange hairs and a coating of frosty thick white crystal trichomes.
Hybrid – 50% Sativa /50% Indica
THC: 17% – 19%
Common Usage: Appetite Loss, Depression, Mood Swings, Nausea, Stress
Effects: Aroused, Creative, Euphoria, Giggly, Happy, Hungry, Relaxing
---
Slurricane is a slightly indica dominant hybrid strain (60% indica/40% sativa) created through a potent cross of the delicious Do-Si-Dos X Purple Punch strains. If you're an indica lover who appreciates a super flavorful toke and a potent punch of effects, look no further – Slurricane will totally have you dazed with its delicious combination. This bud packs a super sweet fruity berry flavor accented by spicy tropical fruits and earth upon exhale. The aroma takes a pungent turn, with a spicy earthy overtone that's accented by herbs and berries. The Slurricane high settles in a few minutes after your first delicious exhale, creeping up on the back of your head with tingly effects before suddenly taking hold. You'll feel a soaring euphoria grow and grow, filling you with an expansive happiness that pushes out any negative thoughts. A potent body high comes next, lulling you into a completely couch-locked state that has you totally immovable for hours and hours on end. Thanks to these effects and its super potent 16% – 19% average THC level, Slurricane is the perfect choice for treating patients suffering from migraines or headaches chronic pain, cramps or muscle spasms and chronic fatigue. This bud has fluffy grape-shaped oversized dark olive green nugs with rich purple undertones, thin amber hairs and a coating of purple-tinted tiny white crystal trichomes.
Indica Dominant Hybrid – 60% Indica / 40% Sativa
THC: 16% – 19%
Common Usage: ADD/ADHD, Chronic Pain, Depression, Fibromyalgia, Headaches, Insomnia, Loss of Appetite, Multiple Sclerosis, Stress
Effects: Body High, Cerebral, Hungry, Tingly, Uplifting
---
This strain is a near-pure indica, though the exact ratio of sativa to indica isn't widely reported. THC and CBD levels are also hard to come by, though reviews suggest it's a relatively potent medical choice. At least one test indicates THC can make up more than 21% of this strain. But the lack of data on CBD content makes Blue God a poor choice for patients who need CBD preparations to treat seizures or other health problems. On the other hand, this is a very good choice for treating irritability, chronic pain, insomnia, and daily stress. The high is largely physical, with a calming body buzz, sleepiness, and couch-lock effects. But there are also limited cerebral qualities, including psychoactive euphoria. Grape and Kush are the dominant notes in the taste and smell of this pungent strain, while the nugs are dark, purple, and sticky. Expect the usual side effects, including dry mouth and watery eyes, though specific reports are scarce. Blue God isn't especially popular, but it sells at medical marijuana dispensaries in California, Oregon, Colorado, Arizona, and British Columbia.
Indica
THC: 21%
Common Useage: Cancer, Chronic Pain, Crohn's Disease, Depression, Fibromyalgia, Gastrointestinal Disorder, Insomnia, Irritability, Muscle Spasms, Stress
Effects: Body High, Cerebral, Euphoria, Hungry, Relaxing, Sleepy
---
This potent favorite is hard to find, especially in the United States, but it's popular throughout Canada, where it was born. The biggest selling point is its impressive THC concentration, with top levels easily exceeding 23%. CBD content is almost zero, so OG Shark shouldn't be used for seizure disorders or other conditions helped by CBD. The strain is a indica dominant hybrid which has a pungent earthy aroma, with tones of blueberry and diesel. The genetics are unknown, but based on its smell and taste it may descend from the original OG Kush and Great White Shark strains. The high is largely cerebral, suggesting strong sativa genes, with powerfully upbeat euphoria, relaxation, and creativity. It can treat a wide variety of problems: depression, headaches, lack of appetite, nausea, and insomnia. Negative effects likely include cottonmouth and red eyes. This strain is very highly regarded by those who have tried it, but American patients will have a hard time getting their hands on it without going to Canada in person. It sells across that country but is most popular in Ontario, British Columbia, Alberta, and Nova Scotia. It occasionally sells in Washington State, directly across the border from British Columbia, but it's scarce there.
Indica Dominant Hybrid – 70% Indica / 30% Sativa
THC: 21% – 23%
Common Usage: ADD/ADHD, Arthritis, Depression, Fibromyalgia, Headaches, Hyperactivity, Insomnia, Loss of Appetite, Migraines, Nausea, PTSD, Stress
Effects: Aroused, Creative, Energizing, Euphoria, Happy, Relaxing
---
Pink Star is a rare 100% pure indica hybrid strain. This bud definitely gets its name from its appearance – each dense heavy little nugget is olive green in color with notable pinkish undertones! Long milky amber hairs and clear crystal trichomes deck each and every leaf of these little nuggets, looking almost pink as well in the right lighting. As you break apart each frosty little nug, aromas of fresh diesel and earthy spice are released. Each delicious inhale brings spicy cinnamon and berries with a kick of earthy diesel the savory exhale. The Pink Star high comes soon after your final toke, creeping up on you before taking ahold of both mind and body with brute force. This effect quickly turns stoney, dropping you into a super sleepy and relaxing state that leaves you couch-locked and completely immovable. This effect often ends in sleep, especially if you're not used to its high potency. Thanks to these effects and its high 26-28% average THC level, Pink Star is the perfect choice to treat conditions such as chronic pain, depression, chronic fatigue, muscle spasms, and insomnia.
Indica 100%
THC: 26%-28%
Common Usage: Chronic Pain, Depression, Fatigue, Insomnia, Muscle Spasms, Stress
Effects: Euphoria, Happy, Relaxing, Sleepy, Uplifting
---

$20.00/Gram $40.00/Gram
Shop now

$20.00/Each $40.00
Shop now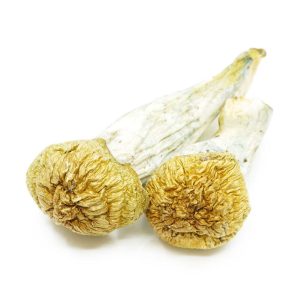 $70.00/Ounce
Shop now