Our St Paddy's day sale ends today! We just lowered a ton of new strains in the AA-AAA-AAAA categories ranging from $60.00-$120.00/Ounce
Promo Code will also work on these items
Save 10% off your entire order (Excludes Pounds) – will work on items on sale
Promo Code: Pattys10
March Madness/St Patty's Day Sale AA-AAA-AAAA-Gas Leak $60.00-$120.00/Ounce
Join our discord for promotions, giveaways, reviews, and to chit-chat with our customers! This is our new discord as our previous discord was shutdown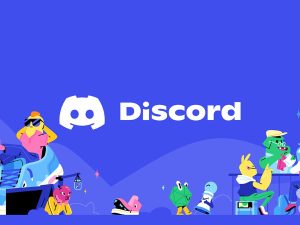 If your happy with our services and products please please please leave us a review on Google and Trust Pilot as that would help us out tremendously.
Team LPB
---
Cotton Purple Chem AA $60.00/Ounce
Cotton Purple Chem is a sativa dominant hybrid strain with parentage due to a high level of breeder secrecy. However, it is thought to be a cross of Chemdawg X Purple Cotton Candy by many patients. This bud won first place for "People's Choice" at the 2015 DOPE Cup in Seattle because of its powerful THC level of 18% or more and its delicious effects. The high starts with a relatively strong uplifted happy effect that instantly gives you a powerful mood boost and erases any negative or racing thoughts that were haunting your mind. This head high is accompanied by a mellow slowly building body buzz that creeps up on you before overtaking your senses and leaving you completely relaxed and slightly lazy. You won't become sedated or couch-locked, just at ease as your mood continues to build. These effects make Cotton Purple Chem the perfect choice for treating conditions such as muscle spasms or tremors, chronic stress, mild to moderate cases of depression, chronic fatigue, and chronic pain. This bud has a confusingly sweet aroma of sweet berry cotton candy with a pungent skunky chemical tinge. The flavor is very much the same, with a sweet fruity cotton candy flavor that has a slightly chemical aftertaste that can be harsh at times. This bud has medium-sized dense acorn-shaped dark olive green nugs with purple undertones, dark amber hairs, and a frosty coating of pale trichomes.
Hybrid – 50% Indica / 50% Sativa
THC: 18%
Common Usage: Chronic Pain, Depression, Fatigue, Headaches, Hypertension, Migraines, Muscle Spasms, Stress
Effects: Creative, Energizing, Euphoria, Happy, Relaxing, Uplifting
---
Deep physical relaxation is the order of the day with this indica-dominant hybrid (sativa/indica ratio unclear). It's probably a cross of the Canadian BC Sweet Tooth and the California original Mendocino Purps, both indica-dominant hybrids. This strain has THC levels that can reach at least 18%. The body-centered high is calming and euphoric, with a boost of happiness. It can also lead to a powerful case of the munchies, which makes it great for fighting eating disorders and wasting conditions. Purple Candy can also be used to treat anxiety, depression, fatigue, migraines and other headaches, and insomnia. Use this as a nighttime strain, as it can induce powerful couch-lock. The smoke from this strain tastes of grapes and honey, while the buds smell of grapes, honey, and roses. The bud is a colorful blend of purple, amber, and green, all of it covered by dense, shimmering trichomes. Purple Candy comes with some of the usual side effects: Dry mouth and red eyes are common while headaches, dizziness, and paranoia are less likely.
Indica Dominant Hybrid – 55% Indica /45% Sativa
THC Level: 16% – 18%
Common Usage: Anxiety, Arthritis, Chronic Pain, Depression, Fatigue, Headaches, Insomnia, Loss of Appetite, Migraines, Stress
Effects: Euphoria, Happy, Hungry, Relaxing
---
Blood Diamond AAA $80.00/Ounce
Blood Diamond OG is a 100% pure indica strain created as a clone only phenotype of the infamous OG Kush. This bud packs an insanely high THC level that bottoms out at 20% and has been recorded at over 30% at times. Given its potency, it should be avoided if you are not an experienced user. The Blood Diamond OG high comes on fast and hard, lifting you almost immediately with a heady cerebral effect. You'll feel happy yet lazy with a touch of sedation that can leave you stoney at times. As this effect grows in your mind, your body will start to drop off into a state of full-bodied relaxation. Often these long-lasting effects will become sleepy towards the middle of the high, easing you away into a nice long sleep. Thanks to its potent effects, Blood Diamond OG is often chosen to treat conditions such as muscle spasms or tremors, chronic pain, insomnia, fatigue, and depression. This bud has piecey long forest green nugs with dark amber hairs and a coating of tiny frosty amber crystal trichomes. Blood Diamond OG buds have a flavor of sweet woody pine with an herbal citrus overtone and a fresh spicy aroma to match.]
Indica
THC: 21% – 24%
Common Usage: Chronic Pain, Depression, Fatigue, Muscle Spasms, Stress
Effects: Body High, Cerebral, Long Lasting, Relaxing, Sleepy
---
Platinum Gelato AAA $80.00/Ounce
Platinum Gelato is a slightly indica dominant hybrid (55% indica/45% sativa) strain created through a cross of the infamous Platinum Kush X Gelato strains. This dank bud is infamous for its insanely delicious flavor and hugely powerful effects that are fueled by a THC level that hits its low point at 20% on average. Platinum Gelato has a flavor that's said to be much like a sweet sherbet, with fruity blueberry and orange flavors. The aroma is just as sickly sweet, with a lavender citrus berry bouquet that has a woody effect as the nugs are broken apart and smoked. Although it has a tasty flavor, Platinum Gelato is definitely best loved for its effects. Even with its slight indica dominance, the high is head heavy in nature and won't leave you sedated or couch-locked. It starts with a cerebral head rush that hits you in the forehead with an uplifted euphoria and a sense of slightly focused energy. As this head high blissfully builds, a creeping body buzz will slowly wash over you, leaving you completely relaxed and calm with a sense of peace and well being. These powerful and surprisingly well balanced effects make Platinum Gelato the perfect choice for patients suffering from muscle spasms, chronic pain, inflammation, chronic fatigue, and headaches or migraines. Platinum Gelato buds have large and lumpy super dense grape-shaped dark forest green nugs with rich purple and orange hairs and a super sticky coating of visible resin droplets.
Indica Dominant Hybrid – 55% Indica / 45% Sativa
THC: 21-23%
Common Usage: Bipolar Disorder, Chronic Pain, Depression, Fatigue, Fibromyalgia, Headaches, Inflammation, Insomnia, Loss of Appetite, Muscle Spasms, PTSD
Effects: Creative, Euphoria, Focus, Happy, Relaxing
---
Cotton Candy Kush AAAA $100.00/Ounce
Also known as Cotton Candy, this strain is an indica-dominant hybrid, though the exact ratio of sativa to indica isn't widely known. Cotton Candy Kush is a complex mix of Power Plant from South Africa and Lavender from Amsterdam, itself a blend of Skunk strains and an Afghani Hawaiian. THC levels are relatively high, topping 28% in some samples, while CBD is much less prominent. That chemical makes up less than 1% of this strain, meaning Cotton Candy Kush shouldn't be used as the sole treatment for conditions that respond to CBD, including seizure disorders. Expect a calming body high from this strain, along with cerebral effects, euphoria, and a boost of happiness. It's a good choice for patients who suffer from anxiety, migraines and other headaches, chronic pain, and everyday stress. Not surprisingly, the smell and flavor are reminiscent of cotton candy, with sweet, fruity notes and hints of other kinds of candy. Cotton Candy Kush produces the usual side effects: dry mouth and dry eyes, as well as paranoia and dizziness. It sells best on the West Coast, in Arizona, in Colorado, and British Columbia.
Indica Dominant Hybrid – 70% Indica / 30% Sativa
THC: 26% – 28%
Common Usage: Anxiety, Chronic Pain, Headaches, Migraines, Stress
Effects: Cerebral, Euphoria, Happy, Relaxing
---

$20.00 $40.00/Gram
Shop now
$25.00/Each $40.00
Shop now
$70.00/Ounce
Shop now