Happy Monday LowPriceBud Fam! Don't forget today is the last day to save 10% off your entire order (Excluding Pounds) We are having a massive sale on AAA Strains for $60.00
Promo Code: Thankful (Excludes Pounds)
$40.00-$100 Ounces AA-AAA-AAAA
Join our discord for promotions, giveaways, reviews, and to chit-chat with our customers! This is our new discord as our previous discord was shutdown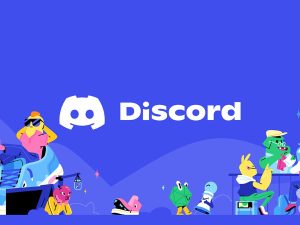 If your happy with our services and products please please please leave us a review on Google and Trust Pilot as that would help us out tremendously.
Have a wonderful Week
---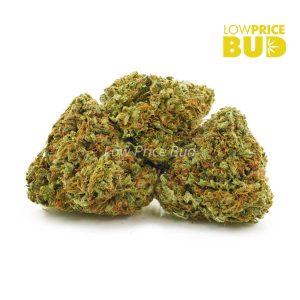 Hogs Breath, AKA "The Hog," is a 100% pure indica strain that's infamous within the cannabis community for winning the top honors for Best Indica in the 2002 Cannabis Cup despite it's pungent wet dog smell. This Hindu Kush X Afghani cross features a mild 14-18% THC level on average. Upon smoking this strain, patients report the high as giving them an immediate onset of a warm, full-body buzz without the fatigue that typically follows. Cerebral clarity and an overwhelming feeling of well-being and stimulated creativity typically follow this. Because of this, its ideal for treating pain relief without a harsh come-down or crash and sleeplessness. This medication is also commonly used to treat depression due to its potent effects of mind relief. With a fruity skunk taste and a pungent wet dog smell, this strain is not for the novice user – rather, it's an acquired taste. Hogs Breath nugs are a light minty green and very dense with thin orange hairs and a blanket of crystals.
Indica
THC: 14% – 18%
Common Usage: ADD/ADHD, Chronic Pain, Depression, Fibromyalgia, Headaches, Insomnia, Loss of Appetite, Multiple Sclerosis, Stress
Effects: Energizing, Euphoria, Relaxing
---
Incredible Hulk AA$40.00/Ounce
Incredible Hulk, not to be confused with "Incredible Bulk," is a sativa dominant hybrid strain created through crossing the infamous Jack Herer X Green Crack strains. This powerhouse bud packs a THC level of up to 18% and hard-hitting effects that will leave you couch-locked and lazy for hours on end. You'll feel an energetic onset at the start of the Incredible Hulk high that fills you with a lifted sense of focus and pure happiness. As this effect expands and your mind soars through bright creativity, your body will start to drop off into a state of tingly relaxation. As it dips further and further into this physical state, you'll be hit with a powerful case of couch-lock and an accompanying sense of lethargy that leaves you unable to move as your mind soars. Thanks to these effects and its high THC level, Incredible Hulk is often chosen to treat chronic stress, depression, insomnia, chronic fatigue, and appetite loss. This bud has a sweet berry herbal flavor and a dank woody aroma to match. Incredible Hulk buds have super heavy oversized dark olive green nugs with sparse bright orange hairs and a coating of clear crystal trichomes.
Sativa Dominant Hybrid – 70% Sativa / 30% Indica
THC: 16% – 19%
Common Usage: ADD/ADHD, Chronic Pain, Depression, Fibromyalgia, Headaches, Insomnia, Loss of Appetite, Multiple Sclerosis, Stress
Effects: Euphoria, Happy, Relaxing, Sleepy
---
The smell of banana peels and Christmas pine trees is what you get with Banana OG. The taste is also like bananas and some people report a cinnamon taste. This is an Indica dominant cross 70:30 Indica/Sativa hybrid between Banana X OG Kush. The THC level is 25%-27%. This plant is a light green color. It has brown hairs that grow quickly and get darker as the date for harvesting approaches. While the yield isn't as high with this particular strain of cannabis, the potency of it makes up for it. Many people find Banana OG is affordable and gives them a high they enjoy without it being too powerful. Banana OG offers a mellow buzz that sets in quickly. It affects mainly the body so your mind will relax but still be very functional. The overall mellowing effect can help with reducing stress and an anxiety. If you use large amounts of this cannabis, it is going to make your eyelids very heavy. Large amounts can also result in couch lock. It is a good choice for reducing muscle pain and inflammation.
Indica Dominant Hybrid – 70% Indica / 30% Sativa
THC: 19% – 23%
Effects: Euphoria, Happy, Hungry, Relaxing, Sleepy
May Help Relieve: Anxiety, Appetite Loss, Chronic Pain, Depression, Insomnia
---
Mac and Cheese AAA $60.00/Ounce
MAC and Cheese is an organic well-balanced hybrid strain, Sativa 50%, Indica 50%. This is the cross of MAC (Miracle Alien Cookies) and Alien Cheese. It is a strain that was bred a couple of years ago. Very rare and unique weed in Canada. MAC and Cheese has thick, zesty citrus notes that are balanced out by floral accents with a sweet, earthy and sour cheese notes. This hybrid offers mellow, relaxing effects and a blissful mood that doesn't completely knock you down. In combination with its super high 21% THC level, this strain is perfect for treating such conditions as chronic pain, mood swings, fatigue, depression, and stress. The most important effect is stimulating the mind and enhancing cerebral activity. Some enjoy MAC and Cheese for tackling their hobbies as creativity has been sparked, while others like to use it to lounge in front of the TV or play video games.
Hybrid – 50% Indica / 50% Sativa
THC: 19% – 23%
Effects: Euphoria, Happy, Hungry, Relaxing, Sleepy
May Help Relieve: Anxiety, Appetite Loss, Chronic Pain, Depression, Insomnia
---
Unicorn Breath AAA $60.00/Ounce
Unicorn Breath is an evenly balanced hybrid strain (50% indica/50% sativa) created through crossing the powerful (Mendo Breath X Unicorn Horn) X Alien Breath strains. The high starts almost as soon as you exhale, launching through the mind with an energizing effect. You'll be filled with sociability and happiness accompanied by a boost in creativity that gets your artistic juices flowing. A relaxing body high accompanies this happy boost, keeping you anchored without dampening your energy level in the slightest. Combined with its high 18-20% average THC level, these effects make Unicorn Breath a great choice for treating conditions such as depression, chronic pain, mood swings, chronic stress and muscle spasms or cramps. This bud has a sweet and fruity cherry berry flavor with a lightly sour exhale. The aroma is very similar, although slightly chemical and spicy, too. Unicorn Breath buds have oversized long and fluffy p
Hybrid – 50% Indica / 50% Sativa
THC: 19% – 23%
Effects: Euphoria, Happy, Hungry, Relaxing, Sleepy
May Help Relieve: Anxiety, Appetite Loss, Chronic Pain, Depression, Insomnia
---
Purple Space Cookies – Live Resin
$25.00/Gram
Shop now
Gas Leak Shatter – Reduced Pricing
$25.00/Gram
Shop now
---