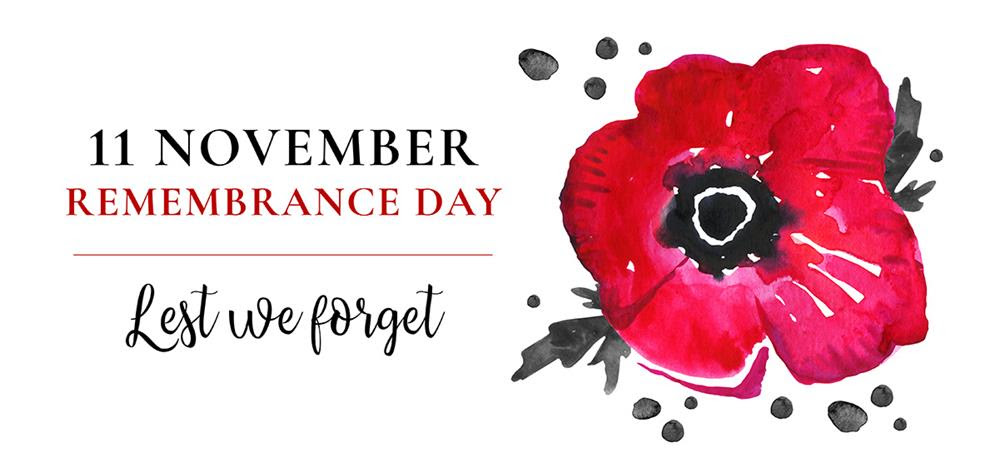 Remembrance Day/ Veterans Day. A day that we shall never forget. We have lowered our prices on some AA, AAA, AAAA starting today – November 15th. In addition to that we will be offering a 10% off promo code that will be able to work store wide (Excluding Pounds)
$40.00-$100 Ounces AA-AAA-AAAA
In Flanders fields the poppies blow
Between the crosses, row on row,
That mark our place; and in the sky
The larks, still bravely singing, fly
Scarce heard amid the guns below.
We are the Dead. Short days ago
We lived, felt dawn, saw sunset glow,
Loved and were loved, and now we lie,
In Flanders fields.
Take up our quarrel with the foe:
To you from failing hands we throw
The torch; be yours to hold it high.
If ye break faith with us who die
We shall not sleep, though poppies grow
In Flanders fields.
Join our discord for promotions, giveaways, reviews, and to chit-chat with our customers! This is our new discord as our previous discord was shutdown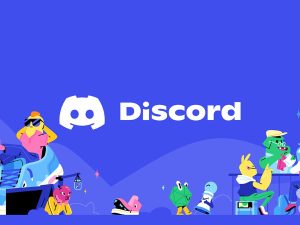 If your happy with our services and products please please please leave us a review on Google and Trust Pilot as that would help us out tremendously.
Have a wonderful weekend Fam
---
Wifi OG, also known as "White Fire OG" or simply "Wifi," is a slightly sativa dominant hybrid (40% indica/60% sativa) strain created through a cross of the infamous Fire OG and The White strains. If you haven't tried Wifi OG, you're in for one crazy ride. With its insanely powerful THC level that typically hits about 22-28% on average and its high-powered effects, this bud is not one to be underestimated. The high comes on hard and fast with a cerebral smash of uplifted energy that leaves you focused and motivated with a growing sense of purpose. This clear-headed state is great for tasks that involve mental clarity, but not physical ability. While your mind soars, your body will become slightly sedated, leaving you lazy rather than couch-locked. With effects like these, Wifi OG is often chosen by users suffering from conditions such as chronic pain, depression, fatigue, and inattentiveness. Wifi OG buds have piecey round spade-shaped forest green nugs with red orange hairs and a coating of tiny golden crystal trichomes. Wifi OG has an earthy diesel aroma with a peppery lemon smell that's released as the nugs are burned. The flavor is of sweet and sour citrus with a notable kick of black pepper on the exhale that's pretty spicy.
Sativa Dominant Hybrid – 60% Sativa / 40% Indica
THC: 14-18%
Common Usage: ADD/ADHD, Chronic Pain, Depression, Fibromyalgia, Headaches, Insomnia, Loss of Appetite, Multiple Sclerosis, Stress
Effects: Body High, Creative, Energizing, Euphoria, Happy
---
Death Bubba is an indica dominant hybrid (70% indica/30% sativa) strain created as a descendant of the hugely popular Bubba Kush strain. This dank bud boasts an insanely high THC level that ranges between 26-28% and effects that can end in an almost death-like sleep. Almost immediately after smoking, you'll feel a wave of rushing focused energy wash over you that leaves you uplifted and motivated with tendencies towards having psychoactive experiences. As the high continues, you'll be eased into a state of utter relaxation with deep introspection and spaciness that can cause you to become distant in social situations. Upon the comedown from the high, Death Bubba pulls you into a deep and peaceful undisturbed sleep that lasts for hours on end, giving you the appearance of being unwakeable. Death Bubba has an aroma of musky earthy pine and a taste of spicy lemon pine with a hint of pungent earth upon exhale. This bud has medium-sized dark forest green nugs with rich purple undertones and a spattering of fiery orange hairs. Each nug is completely covered with dark olive green leaves that are almost furry and have a thick layer of frosty sandy white trichomes.
Indica Dominant Hybrid – 70% Indica / 30% Sativa
THC: 19% – 23%
Effects: Euphoria, Happy, Hungry, Relaxing, Sleepy
May Help Relieve: Anxiety, Appetite Loss, Chronic Pain, Depression, Insomnia
---
Ghost Train Haze AAAA $100.00/Ounce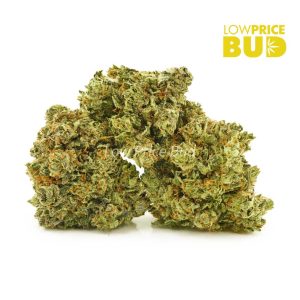 Ghost Train Haze is one of the most intense strains that has ever been introduced to the marijuana universe. This strain is not for the novice Toker; after all, Ghost Train Haze was named the "Most Potent Strain on earth" by High Times magazine in 2012. This strain derives from Ghost OG & Neville's wreck, creating an insane 27% THC level. GTH is mainly sativa (80:20 sativa/indica ratio), so if you are a novice smoker or suffer from anxiety, it is best that you steer clear of this wicked strain. Heavy smoking of GTH can lead to an almost psychedelic feel that may induce paranoia. The patients who tend to opt for Ghost Train Haze are those who suffer from depression or those who are looking for an overall great time. If taken in small doses, GTH can easily send you into laughing fits and stimulate your creative mind. The aroma of this strain is a sweet blend of sour, citrus & pine that is very pungent. With an abundance of trichomes and hairs, GTH basically looks as dank as it claims to be.
Sativa Dominant Hybrid – 80% Sativa / 20% Indica
THC: 22% – 27%
Common Usage: Anxiety, Chronic Pain, Depression, Migraines, Mood Swings, Stress
Effects: Creative, Energizing, Euphoria, Happy, Uplifting
---
Peanut Butter Rockstar AAAA $100.00/Ounce
Peanut Butter is a rare evenly balanced hybrid strain (50% indica/50% sativa) created through crossing the classic Rockstar X Peanut Butter Breath strains. With this bud, the name says it all – the flavor is nutty and earthy with a rich herbal overtone. The aroma follows the same profile, with an earthy herbal, gassy overtone that's accented by rich nuttiness. As soon as you exhale, the effects of Peanut Butter Breath will sink in, starting with a cerebral lift before spreading throughout the rest of your body in tingly waves of energy. These tingles start in the back of your neck and spine before spreading their buzzing tendrils throughout the entirety of your body, leaving you hopelessly relaxed, kicking back without a care in the world – that is, until the munchies hit. Be sure to have some snacks on hand, since you won't really be able to get up off the couch to hunt for any at this point. With these long-lasting effects and its high 26-28% average THC level, Peanut Butter Rockstar is often chosen to treat conditions such as appetite loss or nausea, depression, chronic stress, or chronic pain. This bud has long grape-shaped olive green nugs with bright red-orange hairs and a coating of thick frosty white purple-tinted crystal trichomes.
Hybrid – 50% Sativa /50% Indica
THC: 26-28%
Common Usage: Chronic Pain, Depression, Loss of Appetite, Nausea, Stress
Effects: Body High, Cerebral, Hungry, Relaxing, Uplifting
---
Sensi Star is a dominant Indica variety strain that has a strong Indica high. It has a high THC concentration that starts from 22-23 percent. It has a very unique and pungent aroma that sometimes seems sweet. Its aroma has a hint of citrus and earthy flavors as well. The strain has a mossy appearance that has a greenish and rust color. Sensi Strain has a good taste that is a mixture of earthy and citrus flavors. The positive effects of this strain are amazing. It has a strong calming effect on your nerves, making you feel happy and euphoric at the same time. You feel relaxed after smoking Sensi Star. It can also make you feel creative. Sensi Star is great for treating anxiety and depression of different kinds. You can also use it for curing hyperactivity. It is useful for inattentiveness and helps in improving focus and concentration on things. You can smoke Sensi Star when you are suffering from migraines, pain, insomnia and a loss in appetite. It has little to no side effects. It can be grown both indoors and outdoors, but is mostly grown indoors and has a germination period of 60 days.
Indica Dominant Hybrid – 70% Indica / 30% Sativa
THC: 22% – 23%
Common Usage: Anxiety, Chronic Pain, Depression, Migraines, Mood Swings, Stress
Effects: Creative, Energizing, Euphoria, Happy, Uplifting
---
Apple OG – Live Resin
$25.00/Gram
Shop now
Gas Leak Shatter – 10G Mix and Match
$280.00
Shop now
---