Happy Saturyay! Hope everyone has an amazing weekend! To top off the weekend, we will be having a sale this weekend. 10% off the entire store (EXCLUDES POUNDS) Will work on items on sale.
Starts: June 4th
Ends: June 8th
Promo Code: WELCOMEJUNE
Don't forget about our new pricing on concentrates! Starting from as low as $15.00/Gram and $325.00/Ounce
New AA-AAA-AAAA Flowers on Sale from $60.00/Ounce. Click on the link below
Concentrates and Flower Sale This Weekend
Join our discord for promotions, giveaways, reviews, and to chit-chat with our customers!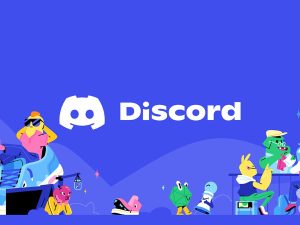 If your happy with our services and products please please please leave us a review on Google and Trust Pilot as that would help us out tremendously.
Team LPB
---
Blueberry Bomb is a slightly indica dominant hybrid strain (55% indica/45% sativa) created through crossing the classic Blueberry X Afghani strains. This celebrity child is a favorite of breeders and patients alike for its super delicious flavor and insanely relaxing high. Like its name suggests, Blueberry Bomb packs an explosion of sweet and fruity sugary blueberry flavors with just a touch of sour citrus upon exhale. The aroma is just as delicious, with fresh ripened blueberries, spicy earth and sharp sour citrus. The Blueberry Bomb hits you with a creeping effect, slowly sneaking into your body before taking hold. It starts with a light tingle in the spine and back of the neck, working its way with warming relaxation throughout your entire body and lulling you into a pretty physical stoned state of pure calm and ease. As your body settles, your mind will begin to follow suit, leaving you feeling tranquil from head to toe and sleepy at times. Combined with its high 17-18% average THC level, these effects give Blueberry Bomb an edge in treating conditions such as chronic stress or anxiety, depression, chronic pain and insomnia. This bud has heart-shaped fluffy bright neon green nugs with blue undertones, thin orange hairs and a coating of tiny frosty blue-tinted white crystal trichomes.
Indica Dominant Hybrid – 55% Indica / 45% Sativa
THC Level: 17%-18%
Common Usage: Anxiety, Chronic Pain, Depression, Insomnia, Stress
Effects: Body High, Calming, Cerebral, Happy, Relaxing, Tingly, Uplifting
---
Obama Kush looks as though they are green balls that are surrounded by orange hair. It is quite fluffy and is an indica dominated strain with a 65:35 indica/sativa ratio. Additionally, it has a 16-19% THC level and smells pungent and sweet with a hint of pine, but is quite exquisite at the same time. What is really interesting is that it can easily be identified from any other strain if you have smoked it before. As for the taste, it is indescribable. It is earthly and has a light kush taste, but is a bit more rare and airy. Its high easily lasts for more than two hours and is top notch. Not only is it nice and smooth but it is clean, which is quite rare. Even though you will feel a mellow impact, you will not have to worry about experiencing paranoia that is usually the case with other similar strains. It is safe to say it is transcendental as you will be bursting with new ideas. If you are particularly fond of music and have an instrument nearby, you could end up composing something out of this world, or maybe not.
Indica Dominant Hybrid – 65% Indica / 35% Sativa
THC: 16% – 19%
Common Usage: Bipolar Disorder, Chronic Pain, Depression, Headaches, Insomnia, Migraines, Muscle Spasms, PTSD
Effects: Euphoria, Happy, Relaxing, Sleepy
---
Combine Blueberry F3, Blue Moonshine, and OG Kush, and the result is Blueberry OG, a indica-dominant hybrid with euphoric cerebral effects. The buds have a dark, cone-shaped appearance, while the smell is earthy and sweet. This strain has strong berry flavors, including blueberry. THC levels vary widely between different crops, but tests suggest they're rather low, less than 23% in many cases. CBD levels are much lower, too low to recommend this strain as treatment for conditions that respond to that cannabinoid. The high from Blueberry OG is euphoric and focused, with a good mood and a relaxed feeling. It's good for relieving the symptoms of anxiety, mood disorders, insomnia, chronic pain, migraines, and other headaches. Dry mouth, dizziness, and red eyes are the most common side effects, although paranoia and headaches are also possible. This strain isn't terribly popular, but it's available in medical dispensaries in California, Colorado, the Pacific Northwest, and Michigan. Though not the most potent strain, Blueberry OG is worth trying, if only for its peppy but soothing effects.
Indica Dominant Hybrid – 60% Indica / 40% Sativa
THC Level: 23%
Common Usage: Anxiety, Bipolar Disorder, Chronic Pain, Depression, Headaches, Inflammation, Insomnia, Migraines, Mood Swings, PTSD, Stress
Effects: Energizing, Euphoria, Focus, Happy, Relaxing
---
Blueberry Diesel AAAA $100.00/Ounce
The CBD content in this indica-heavy hybrid (40:60 sativa/indica ratio) is a bit higher than average, but not high enough to recommend it for seizure disorders or other conditions best treated with CBD. THC content, on the other hand, is relatively high, about 28%, making for a peppy but soothing high. The effects are deeply relaxing, with a healthy boost of euphoria. Blueberry Diesel is perfect for moments when creativity is needed, and it makes for a lovely daytime choice. Patients suffering from anxiety and depression would benefit from this strain, as would people with chronic pain and nausea. It's also an effective appetite enhancer for those with wasting conditions. As with most strains, the most likely adverse effect is dry mouth, though red eyes are also possible. A child of Blueberry and Sour Diesel, Blueberry Diesel is known for its sweet blueberry flavor and berry-like smell. The diesel aroma associated with its parent plant lives on to subdued effect in Blueberry Diesel. This strain is probably most popular in Colorado, though it's also common in Nevada, California, Arizona, and Oregon.
Indica Dominant Hybrid – 60% Indica / 40% Sativa
THC: 28%
Common Usage: Cancer, Chronic Pain, Depression, Headaches, Insomnia, Migraines, Nausea, PTSD, Stress
Effects: Creative, Euphoria, Happy, Hungry, Relaxing, Sleepy
---
Master Kush Ultra AAAA $100.00/Ounce
MK Ultra is an Indica dominant medicinal marijuana strain that has ultra-strong cerebral effects. It is created by crossing the Indica variety G-13 and sativa variety OG Kush. It is an indoor plant with an average yield and a short height. It has a leafy appearance that is green in color with hues of brown and orange. It has a THC level of 28 percent. It has a pungent flavor that is a blend of skunk and earthy tastes. MK Ultra is an incredibly hard-hitting strain with a strong and strange odor. It is well-known for its hypnotic powers that immediately affect your system. It can help you relax the entire day as it instantly calms your nerves and makes you feel drowsy. MK Ultra is mainly used for treating different kinds of pains and provides relief from mild to chronic pains conveniently. It is also used to treat stress and anxiety as it has a calming effect on strained nerves. MK Ultra can also be employed for curing insomnia, anxiety and a loss of appetite. It stimulates your appetite and makes you feel hungry quickly. The side effects of this strain mainly include having a dry mouth. You can also get dry eyes, dizziness and headaches by using this strain.
Indica Dominant Hybrid – 70% Indica / 30% Sativa
THC: 28%
Common Usage: ADD/ADHD, Chronic Pain, Depression, Fibromyalgia, Hypertension, Inflammation, Insomnia, Loss of Appetite, Migraines, Nausea, Stress
Effects: Creative, Euphoria, Happy, Hungry, Sleepy
---
Pink Tom Ford AAAA $100.00/Ounce
Pink Tom Ford, is an indica dominant hybrid strain (80% indica/20% sativa) created through an unknown combination of indica dominant hybrid strains. Known for its insanely gorgeous appearance, Pink Tom Ford has small rounded dense forest green nugs with pinkish and purple undertones, vibrant pink-orange hairs, and a coating of frosty clear white crystal trichomes. As you pull apart each frosty little nugget, aromas of sweet honey and sour citrus are released, complemented perfectly by touches of rich woods and earth. The Pink Tom Ford is just as delicious as the flavor, with long-lasting effects that are perfect for when you want to kick back and relax after a long and stressful day. Your mental state will immediately feel substantial relief as any negative or racing thoughts are edged out, replaced with pure blissful haze. This stoney effect will soon spread from mind to body, leaving you feeling to tally relaxed and pretty sedated as you start to fade away into peaceful sleep. With these effects and its high 26-28% average THC level, Pink Tom Ford is often said to be perfect for treating those suffering from conditions such as chronic anxiety or stress, depression, chronic pain, insomnia, and chronic fatigue.
Indica Dominant Hybrid – 80% Indica / 20% Sativa
THC: 26-28%
Common Usage: Anxiety, Appetite Loss, Chronic Pain, Depression, Insomnia
Effects: Euphoria, Happy, Hungry, Relaxing, Sleepy
---
Budder – Cookies and Cream
$15.00/Gram $40.00/Gram
Live Resin – Gelato OG
$15.00/Each $40.00
$70.00/Ounce