Happy Tuesday LPB Fam! Today's the last day to save 10% off your entire order (Excluding Pounds)
The sale for So High Disposable Pens will also end today. $30.00/Pen, with an additional 10% off!
Promo Code: Mom10
For you concentrate lovers we have tons of Budder, Caviar, Crumble, Diamonds, and Live Resin on sale starting as low as $20.00/Gram
Concentrates Sale from as Low as $20.00/Gram
Join our discord for promotions, giveaways, reviews, and to chit-chat with our customers!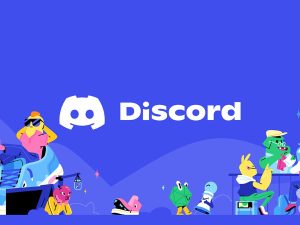 If your happy with our services and products please please please leave us a review on Google and Trust Pilot as that would help us out tremendously.
Team LPB
---
Pink Crack is an indica dominant hybrid strain (75% indica/25% sativa) created as an indica heavy phenotype of the classic Green Crack strain. This gorgeous bud is named for its beautiful pink appearance and timeless high that will leave you begging for more. Pink Crack bud shave small rounded dusty green nugs with thin dark pink hairs and a coating of super frosty pink-tinted white crystal trichomes. As you pull apart each sticky little nugget, aromas of sweet vanilla candy are released, accented by a sharp punch of sour citrus. The flavor is very similar, with a sweet fruity overtone that's accented by sour citrus candy that intensifies the more that toke. The Pink Crack high is just as delicious as its famous Green Crack parent, with a lifted high that will have you feeling insanely happy yet relaxed from start to finish. You'll feel a subtle cerebral tingle at the onset of the high, immediately erasing any negative or racing thoughts and replacing them with a heady bliss. This effect will soon turn sedative, leaving you dozing off before you know it. With these calming effects and its high 19% average THC level and 1% CBD level, Pink Crack is often chosen to treat chronic pain, insomnia, appetite loss or nausea and depression.
Indica Dominant Hybrid – 75% Indica / 25% Sativa
THC: 19%
Common Usage: Appetite Loss, Chronic Pain, Depression, Insomnia, Nausea
Effects: Body High, Cerebral, Hungry, Relaxing, Sleepy, Uplifting
---
Sour Diesel, otherwise known as "Sour D" or "Sour Deez" is a sativa dominant hybrid strain with a 90:10 sativa/indica ratio. The origin of Sour Diesel is frequently debated within the marijuana community. Some say it's a cross between mass super skunk and 91 Chemdog, while others claim that it's a cross between Mexican sativa and a Chemdog phenotype. Either way, you can undoubtedly look forward to a high like no other. Couch lock and a "heavy feeling" aren't a factor when smoking sour diesel. Instead, you can expect an invigorating cerebral high that open up doors of creativity. This strain is commonly used amongst medical patients to relieve anxiety, depression, and chronic fatigue. Although sour diesel consists of some indicia, it's not the best strain for insomnia and other similar ailments because of the stimulating and lively head high that it delivers. Due to the effervescent contained within this strain, many people choose to smoke sour diesel at the beginning of their day for a head start. The potency of this strain is just enough to give you a great high and become your daily toke. The word "diesel" in sour diesel didn't come out of absolutely nowhere. This strain has one of the most pungent aromas of any strain, similar to Diesel Gas with a hint of lemon. You can expect a smooth toke with a slight lemon aftertaste. The appearance of sour diesel is composed of dense light green mug covered in orange hairs.
Sativa Dominant Hybrid – 90% Sativa / 10% Indica
THC: 21% – 23%
Common Usage: Anxiety, Chronic Pain, Depression, Migraines, Mood Swings, Stress
Effects: Creative, Energizing, Euphoria, Happy, Uplifting
---
Greasy Gas is an indica dominant hybrid strain (70% indica/30% sativa) created through crossing the powerful Gas X Grease Monkey strains. If you're on the hunt for a great classic indica with an amazing flavor, too, you've found it with Greasy Gas. This bud backs a mouthwatering sugary cherry berry candy flavor with hints of fresh tropical citrus upon exhale. The aroma is very similar, with a sweet fruity berry overtone accented by sour tropical citrus and spicy earthiness, too. The Greasy Gas high hits you a few minutes after your final exhale, filling your brain almost immediately with an expansive sense of lifted happiness and creativity. You'll find your mind fading in and out of focus as you fall further and further into this blissful state. A relaxing body high accompanies this heady lift, filling your physical form with a light heaviness that is soothing and calming at the same time. This combination can turn sedative at times, so mind your dosage if you have anything to get done. Combined with its super high 28% average THC level, these effects make Greasy Gas a great choice for treating those suffering from conditions such as depression, chronic stress, insomnia and nausea or appetite loss. This bud has grape-shaped dark olive green nugs with dark purple undertones, vivid red-orange hairs and a coating of frosty chunky white crystal trichomes.
Indica Dominant Hybrid – 70% Indica / 30% Sativa
THC: 27% – 28%
Effects: Creative, Happy, Hungry, Relaxing, Sleepy, Uplifting
May Help Relieve: Appetite Loss, Depression, Insomnia, Nausea, Stress
---
Platinum Gorilla Glue AAAA $100.00/Ounce
Platinum Gorilla Glue #4 strain is also known as "Platinum GG4" This Indica dominant hybrid is distinctly similar to its parents Platinum Kush and GG4, in flavor and aroma. First bred in Colorado, the buds of Platinum Gorilla Glue #4 are cemented together with a hefty layer of golden trichomes that coat the entirety of the bud. Patches of light and dark green can be detected under this golden layer, adding some depth to these crystallized nugs. Upon opening a package of Platinum Gorilla Glue #4, you are greeted with a pungent diesel and kushy aroma that will quickly fill the room. When smoked or vaped, Platinum Gorilla Glue #4 produces a sweet and earthy flavor that is reminiscent of its parent GG4. Known for its couch locking and body melting experience, fans of Platinum Gorilla Glue #4 have shared its effects to be euphoric and relaxing, scoring high marks in pain management. As the high builds, many noted a hazy and calming relaxation that lulled the body into a heavy body stone, either putting them to sleep or leaving them stuck on the couch for hours.
Indica Dominant Hybrid – 65% Indica / 35% Sativa
THC: 27% – 28%
Effects: ADD/ADHD, Bipolar Disorder, Chronic Pain, Depression, Fatigue, Insomnia, Loss of Appetite, Migraines, Nausea, Stress
May Relieve: Body High, Cerebral, Energizing, Euphoria, Happy, Uplifting
---
Crumble – Apple Pie
$20.00/Gram $40.00/Gram
Live Resin – Cherry Kola
$20.00/Each $40.00
$70.00/Ounce