Let's Talk About OG Kush and if it's Good Weed For Anxiety
If you've clicked on this article, you are wondering "is OG Kush good for anxiety?". 
In short, it's more than good – it is one of the best strains you can get to alleviate stress, tension, and anxiety symptoms that cripple everyday life. 
But how much do you know about this weed for anxiety? What are the benefits of OG Kush and who will enjoy it the most? 
What are the best weed strains for anxiety to get from your favourite dispensary? We've got the answers you're looking for. 
Keep on reading to find out if OG Kush is suitable for you and what you can expect from this fantastic strain. 
You'll also gain some insider knowledge on where to shop for the best budget buds to save cash and enjoy the best cannabis experience of your life.
That said, let's dive deep into this article.
What Strain is OG Kush?
The internet is full of ambiguous articles. One review claims that OG Kush is a slightly Sativa-leaning hybrid, while others say it is Indica. 
So, what strain is OG Kush? 
Generally speaking, OG Kush is regarded as an Indica-dominant hybrid with a ratio of 75 percent Indica and 25 percent Sativa. 
Based on this information, we can conclude that OG Kush provides consumers with a full-body high typical of Indica strains, with a touch of focus-sharpening Sativa. 
Hence, if you want to experience the best of both worlds, but you prefer the immobilizing effects of Indica, this is the ideal hybrid for you.
Depending on where you buy weed online, the OG Kush strain THC content will vary. In most cases, the THC percentage hovers between 26 to 28 percent. 
We recommend always shopping from an online dispensary with credibility to ensure the highest potency and the richest flavours. 
If you are seeking the best online weed dispensary in Canada, check out Low Price Bud. 
You can get mail order marijuana such as OG Kush delivered to your mailbox in a blink of an eye. That's right, no more waiting. 
On top of that, you can save tons of money by purchasing cheap weed online. 
All cannabis products purchased from Low Price Bud are effective, delicious, and super long-lasting.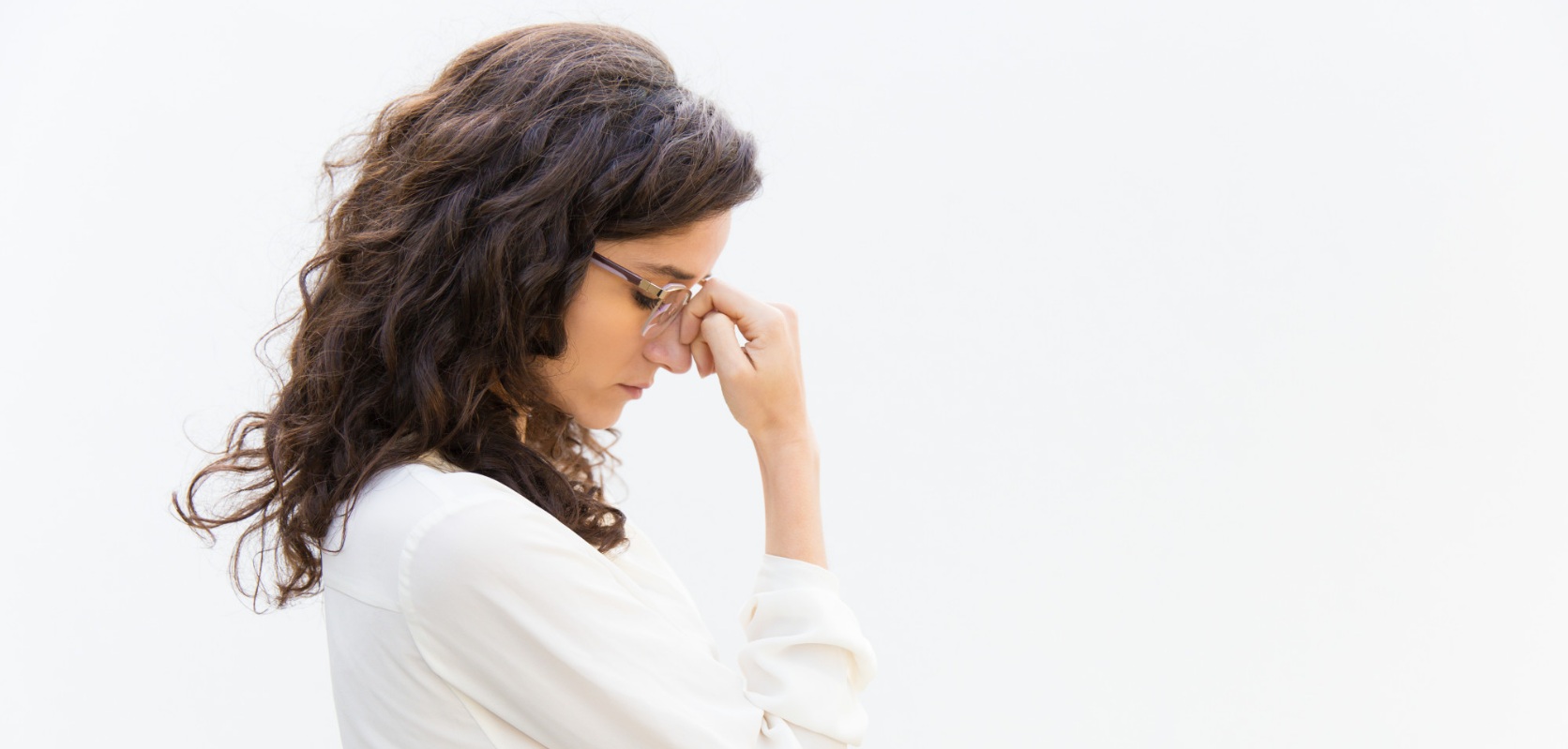 Is OG Kush Good for Anxiety?
Since this is an Indica-dominant hybrid with a ratio of 75:25, you can expect some outstanding anxiety-relieving effects. Hint: OG Kush is a miracle solution for relieving holiday stress.
Purchase this strain from Low Price Bud, and you can get the highest potency of up to 28 percent! 
If you are dealing with acute or chronic stress, tension, life-debilitating anxiety, and other symptoms that keep you awake during the night or "on your toes", the OG Kush strain is ideal for you. 
Grab the OG Kush in Canada to calm your nervous system, numb aching body parts, reduce and completely eliminate inflammation, and melt into your couch. 
While the effects are predominantly physical, you can also expect some powerful cerebral benefits. 
For instance, the OG Kush strain will calm your mind, make you feel more peaceful, and "Zen". If you are plagued by negative thoughts, limiting beliefs, and nightmares, this is a good strain for you. 
According to avid users, the OG Kush strain is hard-hitting and fast-acting. You'll get to experience the intense euphoric effects almost immediately! 
Since this is a powerful strain that will leave you glued to your couch for hours, we recommend using it later in the afternoon, or better yet, before going to sleep. 
It is common that patients with anxiety to deal with insomnia and other sleep disorders. If you are one of these individuals, the OG Kush strain can benefit you. 
According to users, you'll feel all of your limbs go numb and your mind travel into a psychedelic dream. Eventually, you'll be lulled to sleep and wake up restful. 
Get the rest you deserve and grab the OG Kush in Canada for the most competitive price. So, is OG Kush a good weed for anxiety? Absolutely! Just check out the reviews online. 
Tons of satisfied customers say that anxiety symptoms, stress, and signs of tension go away immediately.
The Best OG Kush Products to Get from Our Weed Dispensary
Are you ready to start shopping and say goodbye to anxiety forever? If so, these budget buds and cannabis products will do the trick. 
Stoners dealing with everyday stress and chronic anxiety must include these buds in their collection. 
Check out these expert reviews and grab some today from our online dispensary in Canada, Low Price Bud.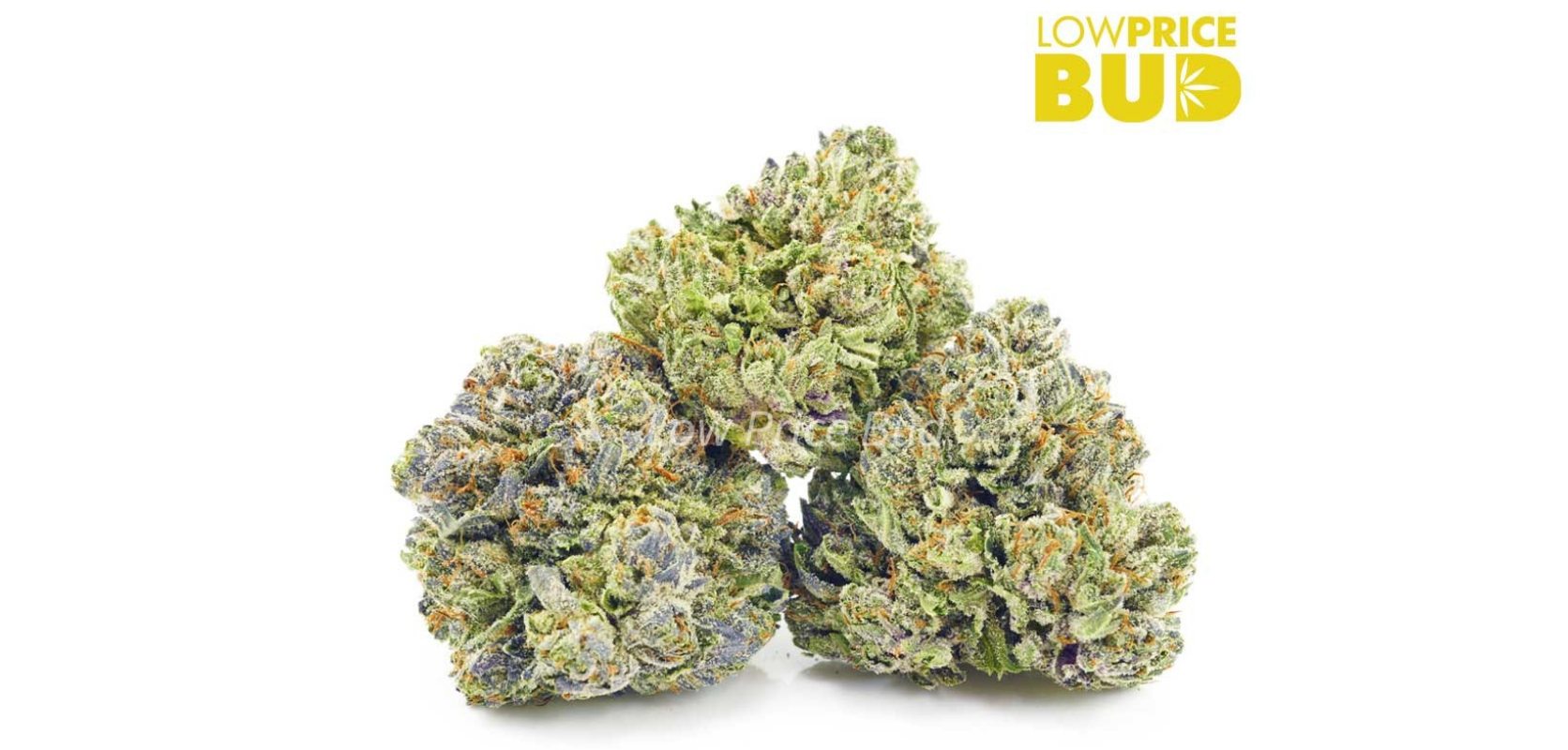 OG Kush (AAAA)
Of course, we have to start the countdown with the number one weed for anxiety, OG Kush AAAA. 
This top-tier Indica dominant strain provides you with up to 28 percent of THC for a calmer and stress-free life. 
In just a few moments, you'll feel a full body high with an overall sense of happiness. 
This is a good strain if you want to ward off negative thoughts, fatigue, and tension from your body. Use OG Kush and energize yourself – feel more alive and sharp. 
Besides being insanely effective for both physical and mental ailments, this strain is also delicious. Expect a distinct wood and earthy taste with a refreshing pine scent.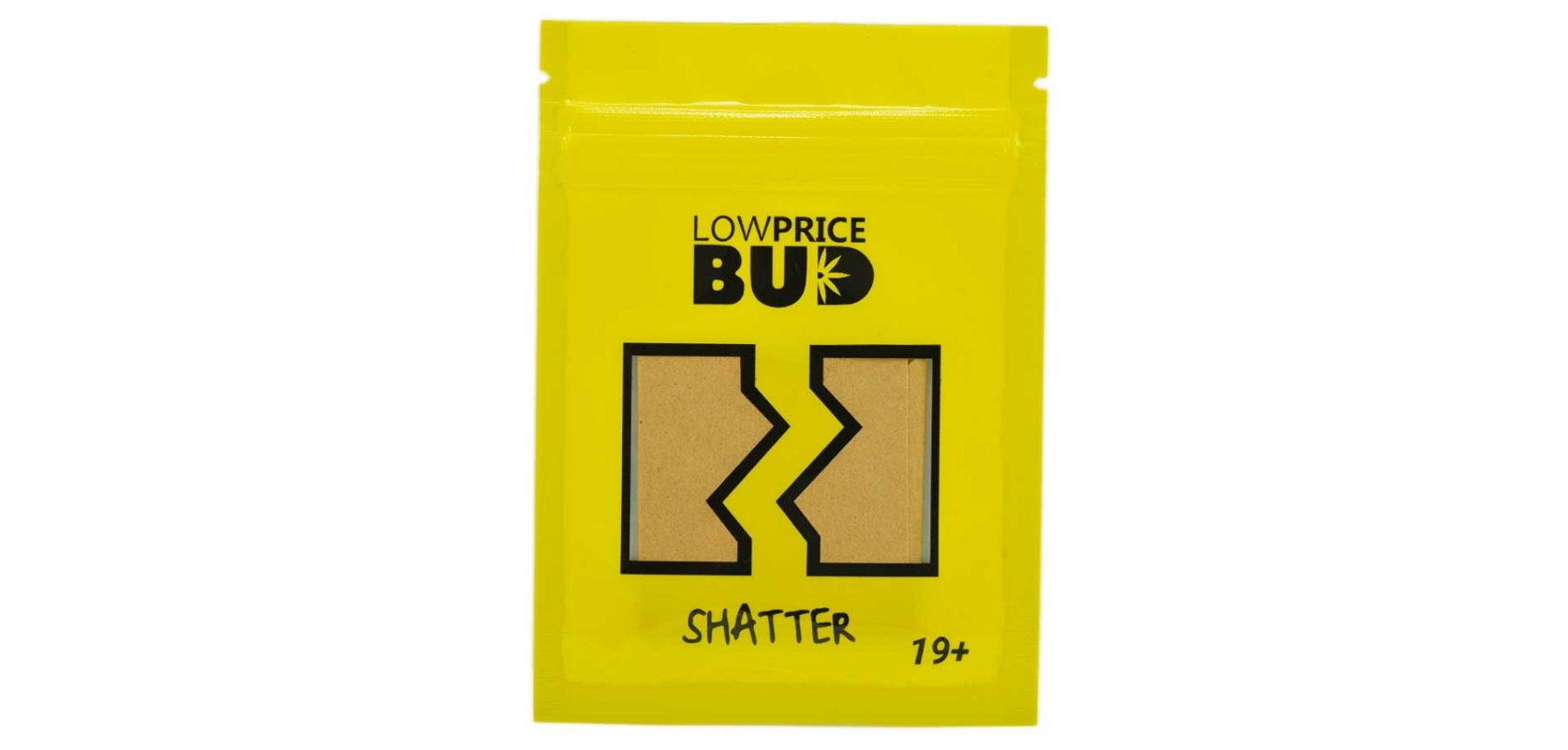 LPB Shatter – OG Kush
It's time to play with the big boys. If you are looking for the most potent version of the famous OG Kush, you can't go wrong with a monstrous shatter. Check out the LPB Shatter – OG Kush and feel the intense rush of euphoria. 
This is the perfect product for both Indica and Sativa lovers because you get to experience both! 
Speaking of Sativa, you may want to educate yourself before using these exhilarating strains. Knowing what to expect from Sativa strains is crucial, especially if you are a beginner.
For instance, if you are dealing with anxiety, stress, and tension, the Indica qualities will help you feel calmer and at ease. If you want to improve focus and productivity, the LPB Shatter – OG Kush will be useful for you too. 
This delicious cannabis concentrate is also ideal for anyone on a tight budget. Buy it today for as low as $20.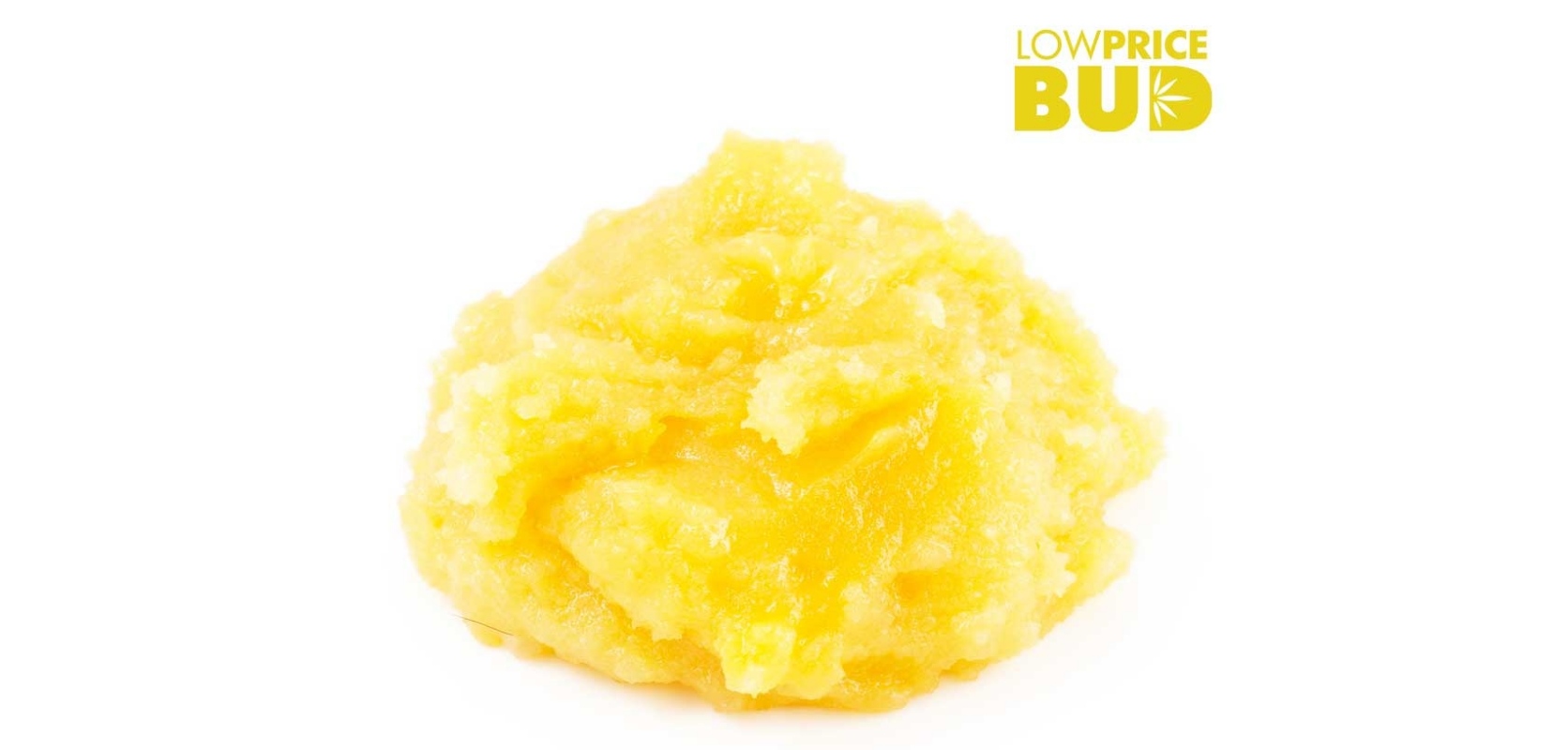 Caviar – Kandy Kush
Are you into the most sophisticated version of cannabis? If so, you need to try some caviar, and we're not talking about the one you get at restaurants. 
Taste the Kandy Kush Caviar, a highly potent cannabis concentrate suitable only for the bold and daring. 
Kandy Kush is the baby of the Trainwreck and the famous OG Kush strains, so it deserves a spot in this article. Just like its parent strains, Kandy Kush provides a punch with up to 26 percent of THC. 
You can expect to feel couch-locked, sedated, and immobilized for hours. Use it to alleviate chronic pain, stress, anxiety, insomnia, and nausea.
Overall, these were the best weed strains for anxiety. Of course, there are tons more that are worthy of your time and money. 
Head to Low Price Bud, the best online dispensary in Canada and discover the perfect cannabis strain for you. Buy weed online in Canada safely from tried and tested pot stores.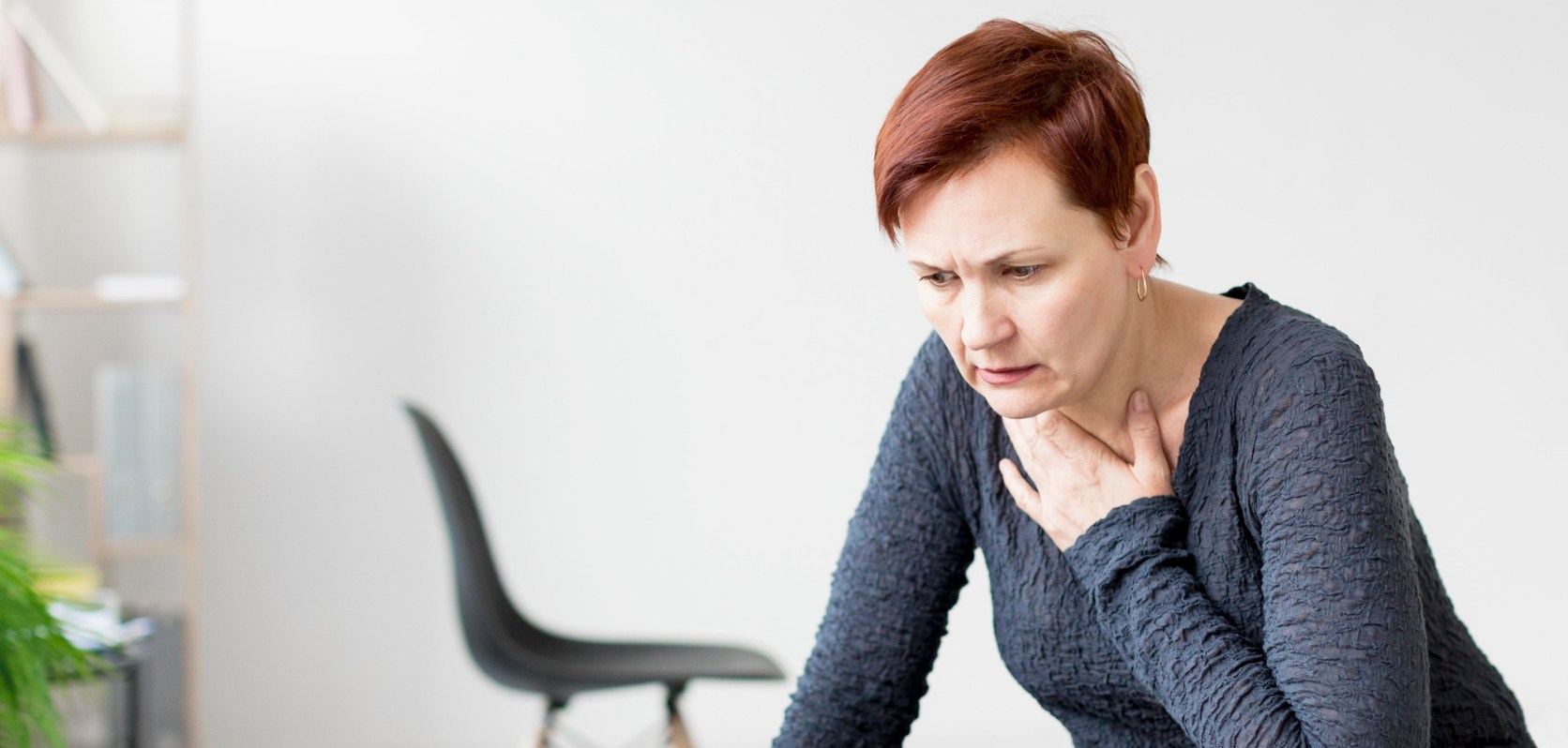 Other Benefits of the OG Kush Strain
Is weed good for anxiety? One hundred percent! 
However, the OG Kush strain is not only a cure for anxiety. 
In fact, it is an excellent alternative treatment for many other medical conditions. According to the experts, OG Kush can help you treat:
Chronic migraines

Anxiety

Mild to moderate anxiety

Vomiting and nausea

Stomach issues

Body ailments

Bipolar disorders

Inflammation

Insomnia
All in all, you'll mostly get the typical benefits of Indica. However, this strain is a hybrid, so you can also expect the focus-sharpening and creativity-sparking effects of Sativa. 
This means that if you are a struggling artist, musician, or someone who needs an "extra push", this strain can help you finish projects and crush deadlines.
What are the Best Weed Strains for Anxiety?
According to stoners just like you, the best weed strains for anxiety are Indicas or Indica-leaning hybrids. 
Why? It's because anxiety usually manifests in the body. 
If you feel anxious, your hands will start feeling sweaty, your heart will pound faster, and your mind will start racing. 
A strain such as OG Kush is helpful because it numbs your body and removes stress from your head to your toes. 
The Sativa qualities can also aid in anxiety because you get clearer and more positive thoughts. 
Other weed strains for anxiety that we recommend include Charlotte's Web, Harle-Tsu, and Sour Tsunami.
Is Weed Good for Anxiety?
Yes! However, make sure to adhere to the proper dosage recommendations. Otherwise, you may experience boosted anxiety levels.
Where Can I Get OG Kush in Canada?
You can purchase OG Kush in Canada from a reputable online dispensary like Low Price Bud.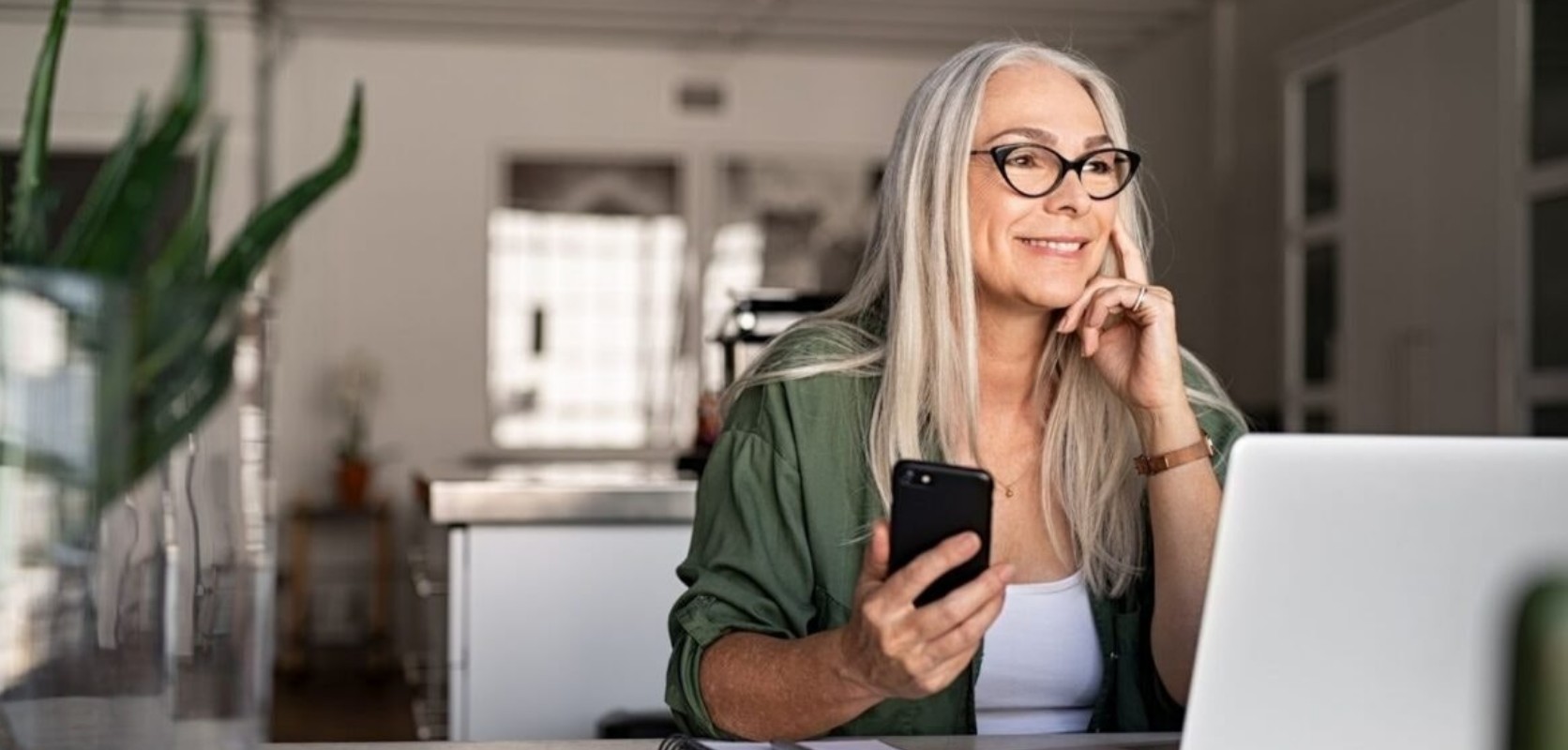 What is the Best Online Dispensary in Canada?
You are fully aware of the answer to "is OG Kush good for anxiety?", and you are ready to order online. 
But what's the best place to get cheap weed? 
Three words: Low Price Bud. This dispensary is Canada's number-one source for the hottest rare and popular strains, as well as other fantastic cannabis products. 
Buy mail order marijuana today, save money, and enjoy the most delectable and powerful buds.