How to Make Weed Brownies: A Step-By-Step Guide
Learn how to make weed brownies from weed experts!
The cannabis consumption realm has seen the emergence of a slew of edibles. Now, you can buy edibles online, like delectable chocolate, honey syrups, and drink mixes.
Despite all these new delicious ways of getting your dose of THC, weed brownies are by far the oldest and most popular way of consuming edibles.
THC edibles or weed brownies also go by a few other names—space cakes, magic bites, and pot brownies.
Most cannabis connoisseurs love whipping up a batch of potent weed brownies because they're easy to make. You don't need special equipment or fancy ingredients to enjoy delicious gooey brownies.
With standard kitchen equipment and common baking ingredients, you'll have a fresh batch of chocolatey brownies with cocoa notes and hints of vanilla.
Just remember not to eat your entire weed-edible batch in one sitting. Edibles take 30 to 90 minutes to manifest effects, and the high can linger on for 6 to 12 hours.
This guide will show you a step-by-step procedure for how to make weed brownies. But before that, we'll do some groundwork and discuss the most critical ingredient that makes weed brownies potent—cannabis infusion.
We'll discuss the different cannabis infusions you can incorporate into your brownies with weed recipe to ensure that each bite is as potent as it is delicious. Let's get started on learning how to make weed brownies!
Why You Will Love This Recipe?
Whether you're a bonafide edible brownies maker or new to making pot brownies, this step-by-step guide on how to make a weed brownie will give you perfect results all the time.
That's not all. The edibles will come out infused with delicious flavours that sometimes mask the pungent weed aromas. For this reason, edibles can be very discreet as you consume them in public or transport them.
Also, when you bake your brownies at home, you control the potency of each batch. For a super potent batch, you can always use a higher volume of your preferred cannabis infusion.
Edible brownies also boast unique health benefits because of their specific interaction with the body. Because edible effects can stay in your system for up to 12 hours, they're great for managing chronic pain, muscle spasms, and insomnia.
Cannabis is also chock full of vitamins, minerals, and antioxidants. The antioxidants in cannabis flowers protect our bodies from free radicals, which cause cell damage, aging, and cancer.
The Best Cannabis Infusion Options for Potent Weed Brownies
When learning how to make weed brownies, the most critical ingredient in any edible brownies recipe is the cannabis infusion. This is because the cannabis infusion will be a source of psychoactive effects produced after consuming weed brownies.
Like with other edibles, there are many ways of adding potency to edible brownies. You can infuse your weed brownies with concentrates, tinctures, flowers, THC/CBD oils, or cannabis-infused sugar.
Weed Concentrates
You can easily incorporate weed concentrates into your brownie recipe by mixing them with butter or coconut oil.
Different concentrates can work perfectly with this recipe. LPB Shatter – Blue Dream will add some sweet berry flavour to your brownies and leave you feeling energized and focused as the high kicks in. 
Resin – Animal Mintz will add some fresh minty notes to your brownies to give you a pleasant full-body high.
It's best to start with 1000 mg of concentrate, but you can use more or less depending on the potency you want.
Remember, you may need to activate THC (decarboxylate) in some concentrates before using them in your weed brownie recipe.
Your Favorite Weed Strains
You can also make weed brownies using your favourite weed strains. You'll need to first decarboxylate the flowers by baking them in the oven for 30 minutes at 250 degrees Fahrenheit.
Decarboxylation leads to the release of THC— the psychoactive ingredient.
Once the buds are out of the oven, mix them with the flour and other dry ingredients.
For a potent effect and a pungent diesel smell, use some Diesel Cake (AAAA) – Popcorn Nugs. Suppose you prefer tropical flavours highlighted by tangy notes. In that case, some Wedding Cake (AAAA) – Popcorn Nugs will make an excellent addition to your dry ingredients.
If you're looking to whip up a super potent batch, you can swap out your cannabis flowers for kief. And like with cannabis flowers, you'll need to decarboxylate kief, as highlighted above.
Cannabis Oil
Cannabis oils such as So High Premium Syringes – Watermelon and So High Premium Syringes – Zkittles can be mixed in with butter or used instead of any other fat used in a typical brownie recipe.
You can also make your cannabutter by decarboxylating cannabis flowers before steeping it in a slow-cooking butter for two hours.
The advantage of making your cannabis-infused butter is you get to choose the type of weed strain and effects you prefer.
For an energy-infusing weed brownie, use some Sativa strains. If you prefer an edible brownie that will help you wind down your day, use some Indica-dominant weed strains.
Cannabis Tincture
Oil tinctures like Alison Wonderland 2000mg Full Spectrum CBD, Alison Wonderland 500mg THC, and MOTA – THC Indica Tincture can be infused into regular butter or used anywhere oil is required.
Remember to be mindful of dosing. Mixing 1000mg of THC with ½ cup of regular butter would be best.
Cannabis-Infused Sugar
Swap out your brown or white sugar with some potent cannabis-infused sugar.
For an even extra potent brownie, use infused sugar and cannabis-infused butter in the same brownie with weed recipe.
Equipment and Ingredients for the Best Weed Brownies
Ingredients: 
¾ cup baking flour:

you can use all-purpose flour, white flour, pastry flour, or cake flour. 
½ cup cocoa powder:

you can also use unsweetened cocoa powder. Use a spoon to transfer the cocoa powder into the measuring cup, then level it by scraping its surface with a butter knife.
½ cup butter:

you can use cannabutter instead of regular butter. In any case, make sure the butter is softened(not melted) at room temperature. This will help with the overall fudginess of the brownies. 
1 cup sugar:

you can use 1 cup of cannabis sugar instead of regular sugar
½ cup brown sugar:

regular sugar will suffice if you don't have brown sugar.
½ teaspoon salt:

to add some flavour
½ teaspoon baking powder:

skip this if you're using self-rising flour
½ teaspoon of vanilla extract:

to add flavour
Your favourite toppings:

though not a required ingredient, you can always add an extra deliciousness to your brownies by topping them off with nuts, chocolate chips, shredded coconut, and caramel.
Your preferred cannabis Infusion options:

to graduate your edibles from regular brownies to THC edibles, add your favourite cannabis infusion, whether flowers, tincture, concentrate, or CBD/THC oils.
Equipment:
Baking pan

Parchment paper

Whisk/mixer

Toothpick

Small and large mixing bowl

Spatula
The Step-by-Step Process for How to Make Weed Brownies
After getting all your ingredients and equipment ready, here's how to make weed brownies:
1: Preheat the Oven
Allow the oven to preheat for about 12 to 15 minutes at 350°F. You can prepare the ingredients during this time. You first need to grease the baking pan and line it with parchment paper before setting it aside.
2: Mix the Dry Ingredients
Mix all the dry ingredients in the small mixing bowl by shifting them into the bowl.
Shifting the cocoa powder, flour, and baking powder will remove any lumps to ensure a smoother combination of ingredients.
Once you're done shifting, add salt to the mixture, then set the dry ingredients aside.
3: Mix the Wet Ingredients
Add the butter and sugar to the large mixing bowl, then cream the mixture with a whisk or hand.
Once the ingredients have adequately mixed, add the eggs and vanilla, then continue mixing with the hand mixture.
Mix for another minute or until you notice the colour of the mixture lightens a bit.
4: Mix All Ingredients
Gently fold the dry ingredients into the wet ingredients using a spatula.
Once everything is roughly mixed, use the hand mixture at medium speed to mix the ingredients until everything is incorporated correctly.
5: Add the Batter to the Baking Tray
Using the spatula, you can scoop the batter into the parchment paper-lined baking tray.
Evenly spread the batter by lightly tapping, and spreading it on the baking tray.
6: Add Your  Topping
If you have nuts, chocolate chips, or other toppings, now is the time to add them.
6: Bake and Serve
Place the baking tray in the preheated oven for 25 to 30  minutes. You can perform the toothpick test during baking and remove the brownies once your preferred doneness is achieved.
Remember, brownies are naturally fudgy, so the toothpick doesn't necessarily have to come out clean for the brownies to be cooked appropriately.
Storage Tip: weed brownies can have a shelf life of up to seven days if stored properly in an airtight container.
They can, however, stay longer if individually wrapped and stored in the freezer.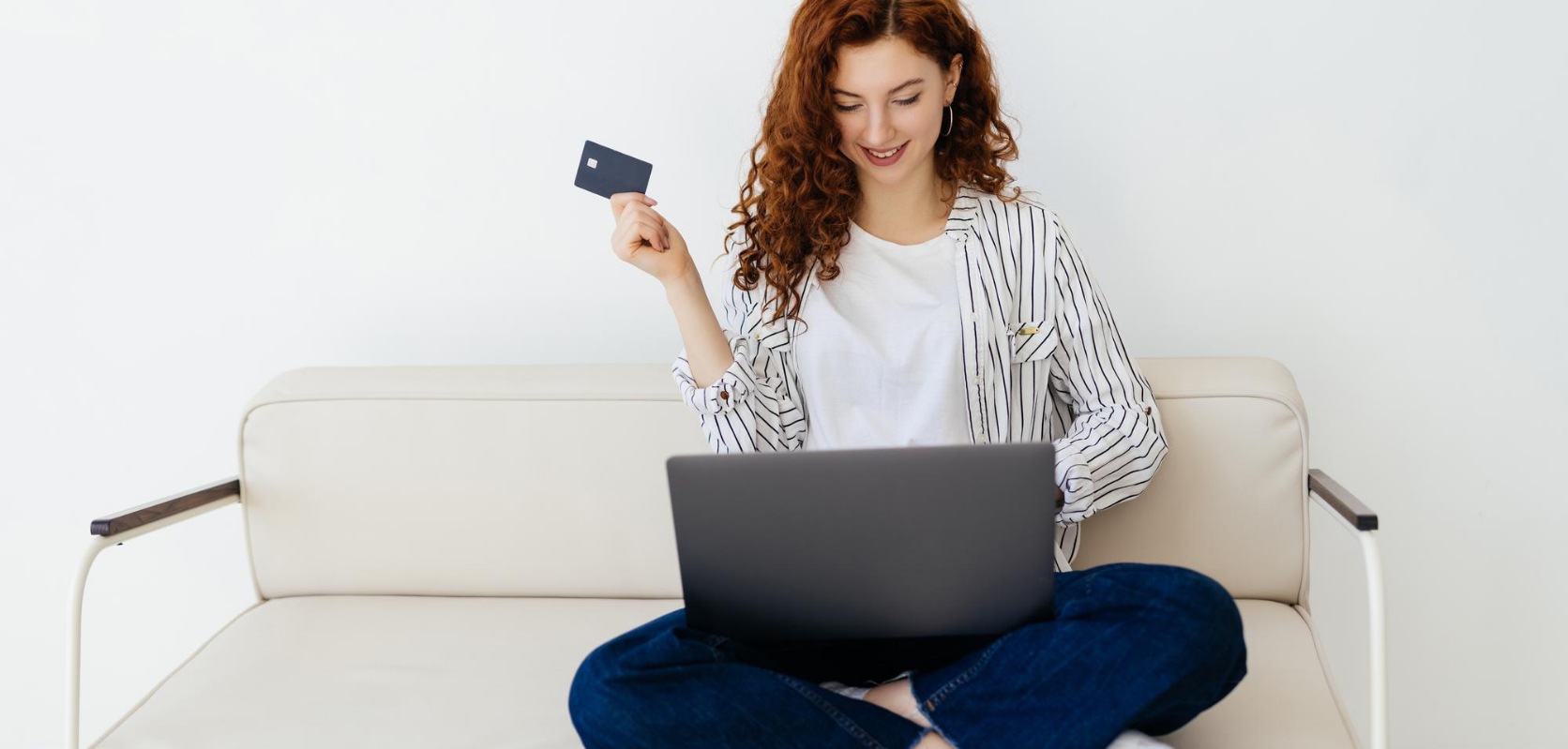 Get Delectable Weed Brownies Online
Ready to stock up on the most delicious and consistently dosed brownies online? Grab some Euphoria Extractions – Shatter Brownies, loaded with 40mg of full spectrum Indica extract. 
You'll enjoy a host of wellness benefits, delicious chocolate flavour and a pleasant body high. 
Ganja Edibles – White Chocolate Macadamia Cookie comes with crunchy nuts for that extra buttery taste.
At Low Price Bud, we are an online dispensary in Canada that stocks up on all weed products. 
So whether you want premium weed ingredients to make your edible or already-made edible brownies, you'll be sure to find them at our weed dispensary.
Buy weed online in Canada at Low Price Bud and enjoy the lowest prices guaranteed.