Top 8 Weed Strains With The Most CBN
CBN in weed is a hot topic these days. But what is CBN in cannabis and how much of it is to be found in your favourite strains? 
Moreover, maybe you'd like to know; what does CBN have to do with weed? 
What about CBN vs THC? What's the difference? Let us enlighten you about CBN in weed in this insightful piece.
To answer all of the above, simply put, as a degraded THC form, high CBN cannabis strains are largely associated with those ones that contain a high reading of THC. 
When we talk about high CBN concentration levels, we refer to levels that run higher than 0.3%. With CBN being such a scarce commodity, it's certainly in high regard these days.
With the above said, mostly, CBN in weed is found only in small amounts and only in a few special cannabis strains. 
So which strains are the highest in CBN weed reading? 
We've not only collected and curated high CBN cannabis strains with the highest levels of CBN for you, but we'll tell you where to get them too!
High CBN Cannabis Strains: Top 10 Selection
Death Bubba 
With THC readings of up to 25%, the indica-oriented Death Bubba similarly offers a fair amount of CBN. 
Featuring a frosty layer of trichomes and bright orange hairs that house considerable amounts of CBN, the Death Bubba strain is recommended if you're looking for CBN-related benefits. 
If you're interested in knowing more about CBN and trying it for yourself, it's best to order some Death Bubba buds from Low Price Bud! 
Death Bubba is not only hugely popular but renowned for its indica-hitting effects and gassy flavours. 
You can also get Death Bubba strain in the fine forms of Crumble and/or Caviar.
Animal Cookies
So you're looking for cannabis strains that are high in CBN? Here's another great contender for you. 
Animal Cookies will either contain or loosen the animal within you!
Animal Cookies emanate aromas and flavours that amaze even the most experienced cannabis connoisseurs.
With an average THC level of 18% and a proper amount of CBN that leaves you properly sedated, Animal Cookies might be your next favourite strain. 
In its extracted form, Animal Cookies has taken on the form of Animal Mintz from Low Price Bud, as it was crossed with a Minty strain. 
Tame the animal within you – or set it free – by ordering Animal Mintz resin right here!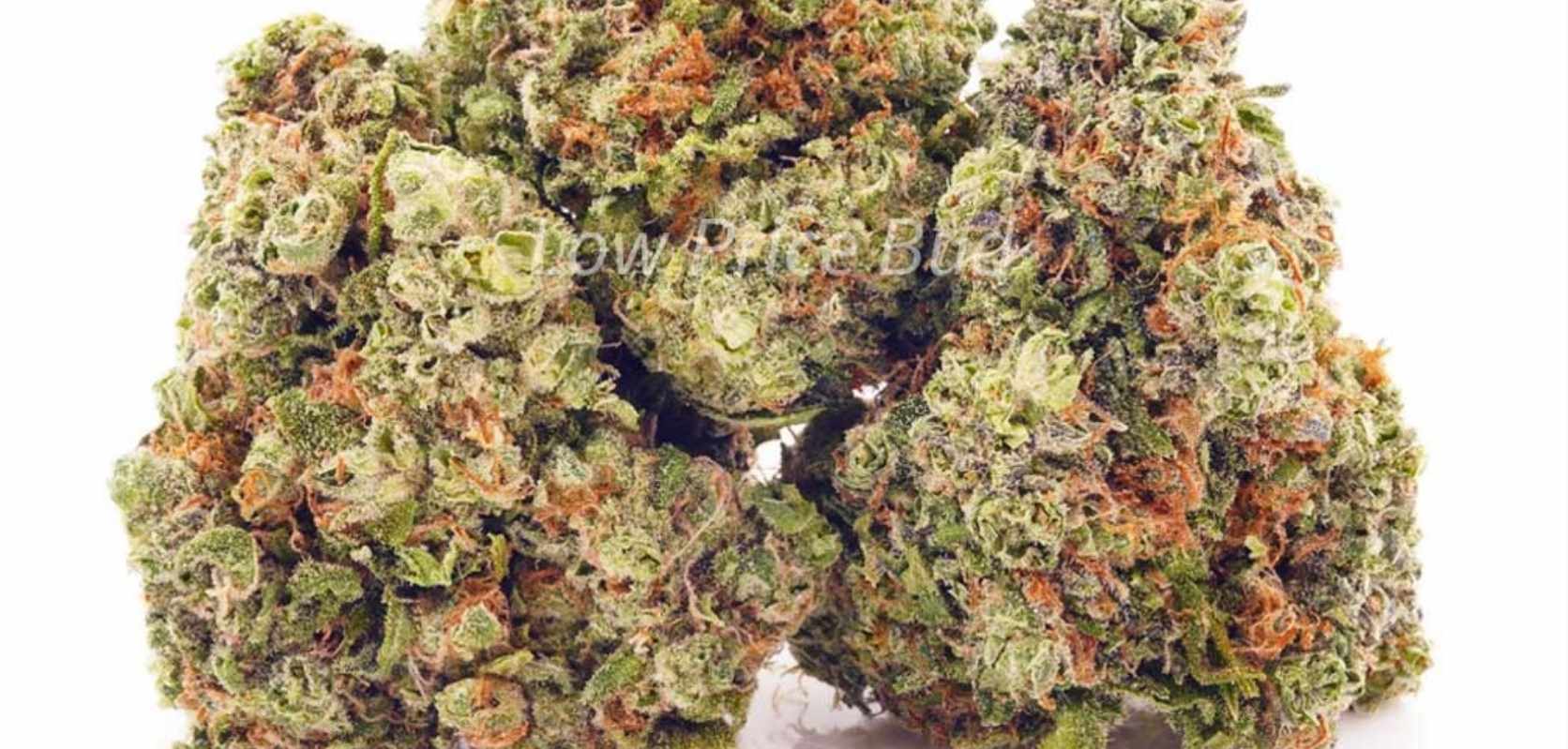 Ace of Spades 
As a result of crossing the incredible Black Cherry Soda and the ominous Jack the Ripper,  Ace of Spades on its own boasts citrus, berry and earthy tones. 
Ace of Spades contains a considerable 16% of THC. In terms of CBN in this weed, this strain packs a surprising punch clocking in around 1,2% CBN.
As an Indica-dominant strain with a good amount of CBN and myrcene in it, Ace of Spades is perfect for helping those struggling with sleeplessness. 
Although we are still in the process of sourcing Ace of Spades for you, we are happy to offer its genetic mother – the beautiful Black Cherry Soda!
Blackberry Kush
When it comes to high CBN cannabis strains, Blackberry Kush doesn't stand back from the rest. 
Famous for its energetic and upbeat effects, the Blackberry strain is perfect for helping those dealing with stress and depression, and features slightly more CBN than other cannabis strains.

This balanced hybrid strain contains a whopping 23% of THC, 0.1% of CBD, and its fair CBN content will provide you with soothing effects and desirable effects. 
A perfect strain for the daytime user, Blackberry Kush will have you smiling all day long and well into the night. 
Bubblegum 
Consisting of 0.14% CBN, Bubble Gum takes another slot on this list of strains that are high in CBD. 
If you like to boost your creativity accompanied by a delightful euphoric feeling, then the Bubble Gum strain might be the perfect pick for you. 
Of course, being a 50/50 hybrid, this strain is going to make you feel the body-relaxing effects and enjoy whatever activity you are partaking in. 
Bubble Gum value buds are bright green in colour, covered with bright orange pistils covered in trichomes. 
As for the flavour, what can we say other than Bubble Gum?! 
The name unmistakably honours the strain – bringing mostly bubblegum flavours to the forefront. 
Although this strain is extremely rare, we've found the perfect product for you to try out from Herbivores. 
We present a tasty alternative to medicating with Bubble Gum-flavored THC-infused gummies. 
One pack of these candies contains 6 pieces of Cola-flavoured gummies, covered in a sour sugar to give a little bit of an acidic kick. 
Taste the difference quality can make. Buy Herbivore Edibles' Bubblegum Bottles from your friendly weed dispensary now!
Durban Poison
Native to South Africa, this pure sativa strain promises a delightful blow to the head. 
Discovered by Ed Rosenthal, an American cannabis activist back in the 1970s, this strain has long been a favourite of stoners and medical marijuana patients – and now, for those seeking cannabis strains high in CBN.
Durban Poison has THC levels that can reach 28%, making it one of the world's more powerful strains. 
To get the most CBN out of this strain, perhaps you might consider buying some Durban Poison Caviar. 
In the context we speak of here, caviar is Durban Poison on steroids!
Banana OG aka Banana Kush
Just like Tahoe OG, Banana OG contains 1%-2% CBN. The average delta-9 THC content is between 20%-26%. 
It is more than any other CBN strain. Hence, a good proportion of both cannabinoids makes Banana OG a healthy strain. 
Both flavours have a strong and sweet banana smell, enhancing the consumer's experience. 
Unlike other CBN strains, Banana OG comes at highly affordable rates from your friendly online dispensary. 
It has all the richness and benefits you can find in an expensive strain but is available for a special price from Low Price Bud.
So, if you are looking for a CBN strain at a low price, Banana Kush is a great choice. Banana OG has a lower sedative effect compared to other CBN strains. 
It relaxes your mind without causing the sleepy effect. 
Hence, you can consume this CBN strain even during the day. It is not the case with other CBN strains. 
Tahoe OG
Tahoe OG is another excellent CBN cannabis strain. Commonly used because of its rich effects and benefits, Tahoe OG is known to contain 1%-2% of CBN. 
The rich flavours and ingredients of Tahoe OG make it one of the best CBD strains in the market.
Where the presence of Sativa genetics increases the benefits of Tahoe OG, you can expect nothing less than strong euphoric effects. 
The consumer will feel happy and satisfied all day after smoking this strain. Tahoe OG is best for treating anxiety and depression.
Where to buy High CBN Cannabis Strains
Perhaps you're looking to relieve your stress during the holidays and beyond. 
You can buy CBN in weed for sleep, in the form of valuable cheap weed, and incredibly high CBN budget buds to help you save – all from your friendly online dispensary in Canada. 
Luckily, sourcing weed strains that are high in CBN has become more of a priority for fine dispensaries such as Low Price Bud. 
If you're seeking high CBN cannabis strains, Low Price Bud should be your go-to online dispensary in Canada when buying CBN cannabis strains online.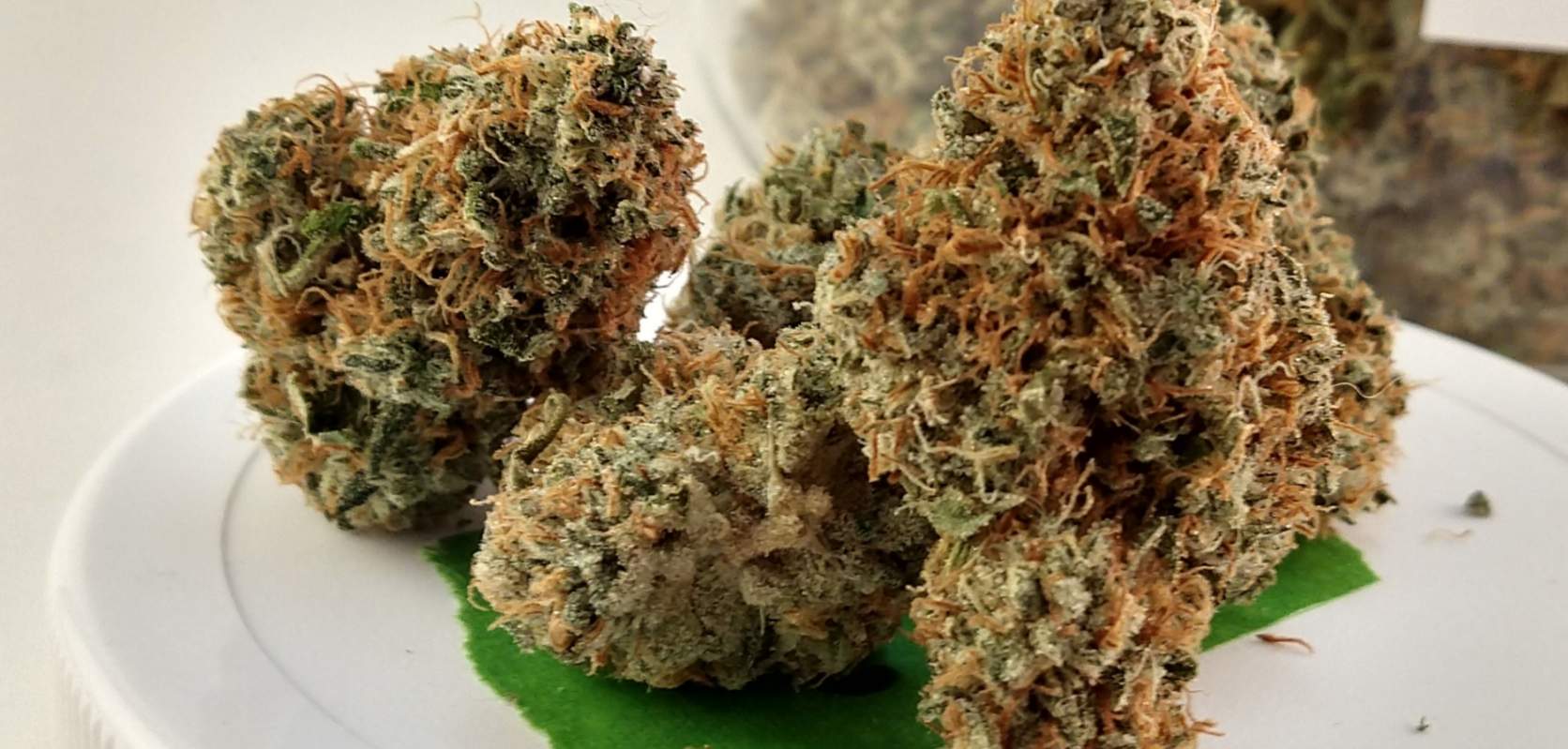 In Conclusion of High CBN Cannabis Strains
When it comes to sourcing CBN in weed, we've got you covered. Simply choose any of the strains listed in this article and you'll be well on the right CBN track. 
Any online weed dispensary worth its greenery would stock at least some of these high CBN cannabis strains – as they are gaining popularity among tokers of all sorts. 
Start to benefit from CBN in weed as a medical aid while you indulge in high levels of THC that take you to the moon and leave you in a state of bliss. 
Relax, sit back, and seamlessly order high CBN cannabis strains from your friendly dispensary now through our wonderful mail order marijuana service.