Happy Tuesday LowPriceBud Fam! Hope everyone had an amazing long weekend!
Todays the last day for our 10% off sale.
Promo Code: Mayhem10
We are also doing a massive sale on Concentrates, starting from as low as $20.00/Gram with an additional 10% off using Mayhem10
Massive Concentrates and Flower Sale
Join our discord for promotions, giveaways, reviews, and to chit-chat with our customers!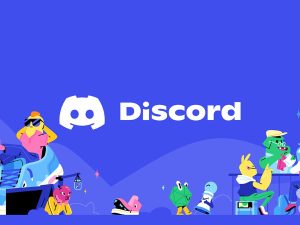 If your happy with our services and products please please please leave us a review on Google and Trust Pilot as that would help us out tremendously.
Team LPB
---
Strawberry Banana AA $60.00/Ounce
Strawberry Banana is an indica dominant hybrid (70% indica/30% sativa) strain created by breeders at the infamous Serious Seeds farms as potent cross between the popular Strawberry Bubblegum X Crocket's Banana Kush strains. This dank bud boasts an average THC level ranging from 18-19% and a myriad of surprisingly well-balanced indica and sativa effects. Users describe the Strawberry Banana high as one that starts with a mild head buzz and then slowly builds into an intense euphoric and uplifted cerebral head high, leaving you relaxed and focused. This is accompanied by full-body relief and a warming body buzz that leaves you slightly sedated and couch-locked with a moderate case of the munchies. Due to these potent effects, Strawberry Banana is an ideal strain for treating patients suffering from conditions such as chronic pain, stress, depression, and appetite loss. Strawberry Banana has a memorable aroma of sweet tropical strawberry and a taste of tropical strawberry with a sweet banana exhale. Sweet Banana buds have oversized fluffy popcorn-shaped bright neon green nugs that are spattered with long and twisty dark orange hairs. These nugs are caked in a thick layer of huge crystal white trichomes and sweet sticky resin.
Indica Dominant Hybrid – 70% Indica / 30% Sativa
THC: 18% – 19%
Effects: Euphoria, Happy, Relaxing, Sleepy
May Relieve: Arthritis, Chronic Pain, Depression, Fatigue, Insomnia, Loss of Appetite, Stress
---
Purple Lightning AAAA $100.00/Ounce
Purple Lightning apparently refers to two different strains, one a modest sativa-dominant strain and the other a potent hybrid with unknown sativa/indica ratio that resulted from a cross of Trainwreck and OG Kush. The first is probably the more popular, if only because the second Purple Lightning – our version – is hard to find. THC levels are unclear, and the same is true of CBD concentrations. But the strain's appearance and lineage suggests it's quite strong. The bud is light green with strands of purple and a heavy layer of resin-soaked trichomes. The aroma is musky, with tones of lemon, pine needles, and spices, while the flavor is similar. The sativa-dominant genes of this version of Purple Lightning provide a strong cerebral punch with powerful euphoria and an energy boost. These traits make this strain perfect for treatment of depression, anxiety, physical fatigue, mood disorders, and nerve pain. Cottonmouth is the only widely reported adverse effect, though red eyes or paranoia may also occur. The other Purple Lightning is fairly easy to find, while this one is a rarity. Look on the West Coast first, but don't expect to succeed anytime soon.
Hybrid 50% Sativa/ 50% Indica
THC: 28%
Common Usage: Depression, Fatigue, Mood Swings, Neuropathy
Effects: Cerebral, Energizing, Euphoria
---
Sherbet Cookies AAAA $100.00/Ounce
Sherbet Cookies, also known as "Rainbow Cookies," is a rare sativa dominant hybrid strain that is a sister of Gelato, a Platinum Cookies X Sunset Sherbet cross. This bud has an insanely delicious flavor and lifted effects that are perfect for any sativa lover who appreciates a fruity taste. The Sherbet Cookies high comes on with a rush of euphoria at the onset, lifting your spirits and filling you with a sense of pure happiness. You'll feel a boost in energy and focus accompanied by clear-headed motivation and creativity. As your mind soars, your body will become wrapped in a comforting sense of relaxation that leaves you pain-free without any sort of sedation. Thanks to these effects and its high 27% average THC level, Sherbet Cookies is said to be perfect for treating conditions such as chronic pain, migraines, eye pressure or glaucoma, fibromyalgia, insomnia, and depression. Sherbet Cookies has an insanely delicious flavor of sweet citrus and fresh berries with a touch of nuttiness. The aroma is just as delicious with a sweet citrus berry overtone accented by fresh florals and fruits. Sherbet Cookies buds have fluffy bright neon green nugs with orange hairs and a thick frosty coating of tiny white trichomes.
Sativa Dominant Hybrid 70% Sativa/ 30% Indica
THC: 27%
Common Usage: Depression, Eye Pressure, Fatigue, Fibromyalgia, Insomnia, Migraines
Effects: Cerebral, Creative, Energizing, Euphoria, Focus, Relaxing
---
High Octane OG AAAA+ Craft Cannabis $120.00/Ounce
High Octane OG, also known as "High Octane" or "High Octane Kush," is a 100% pure indica hybrid strain created through crossing the classic Chemdawg X Lemon Thai X Hindu Kush strains. This potent three-way cross is best known for its super heavy aroma and hard-hitting high that's ideal for kicking back after a long and stressful day when you really want to just be lazy and relax. You'll feel a laziness start to wash over you a few minutes after your final toke, creeping up and suddenly taking completely over. This will leave you heavily couch-locked and physically sedated, unable to get up and move for hours. As your body settles, your mind will lift with a subtle stimulating tingle, leaving you happy and totally out of focus. In combination with its super high 28-29% average THC level, these effects give High Octane OG an edge in treating those suffering from conditions such as chronic pain, insomnia, muscle spasms or cramps and appetite loss or nausea. This bud has a classic pungent sour lemon flavor with a heavy spicy herbal exhale. The aroma is super dank and pungent, with deep spicy herbs and rotting earth accented by sour citrus and spices. High Octane OG buds have popcorn-shaped minty green nugs with dark undertones, sparse orange hairs and a frosty thick coating of chunky white crystal trichomes.
Indica – 100%
THC: 28% – 29%
Common Usage: Anxiety, Chronic Pain, Depression, Insomnia, Stress
Effects: Body High, Relaxing, Sleepy, Tingly, Uplifting
---
Budder – Astro Chimp
$20.00/Gram $40.00/Gram
Caviar – Pink Starburst
$20.00/Each $40.00
$70.00/Ounce