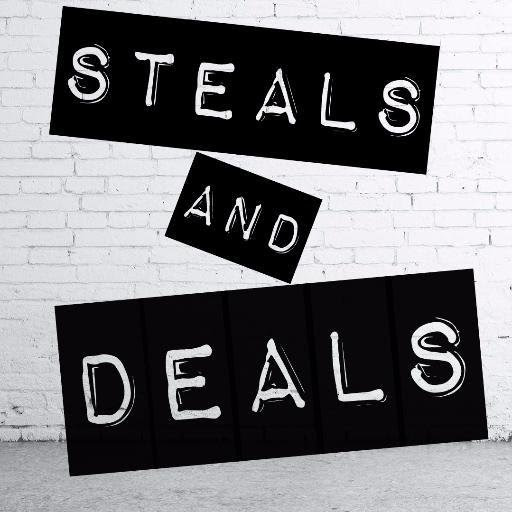 Happy Weekend LowPriceBud Fam! We are going to be doing some crazy deals this weekend. AA Strains starting from $40.00/Ounce, AAA starting from $60.00/Ounce
This is something we've never done before, so get them while supplies last.
Join our discord for promotions, giveaways, reviews, and to chit-chat with our customers! This is our new discord as our previous discord was shutdown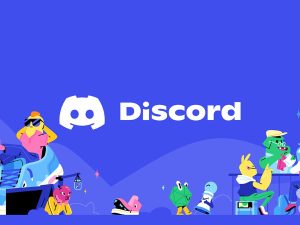 If your happy with our services and products please please please leave us a review on Google and Trust Pilot as that would help us out tremendously.
Have a wonderful weekend Fam
---
Cherry Pie is a indica dominant hybrid of Grand Daddy Purple and Durban Poison. Although it is hard to find the authentic version of this particular medical marijuana strain, it definitely will not be hard to believe that this is the best type of strain. In structural composition, it has dense buds with orange hair all over and displays a slight tint of purple. Inspiring the name of this medical marijuana strain, the aroma is that of cherry pies. It is most commonly used by patients who are suffering from evident symptoms of PTSD, anxiety, bipolar disorder, migraines and other stress-oriented syndromes. Although it may cause dry eyes and mouth upon use by the patient, it definitely helps in elevating the level of euphoria, relaxing body and mind, uplifting moods and focusing the conscience. For patients who are specially looking for something that would ease muscle stiffness and related ailments, this can definitely prove its rescuing ability. Conclusively, this is the best kind of medically favorable marijuana strain that patients prefer above all others; it diminishes the above mentioned syndromes in the most relaxing order and even though sedation may cause irritation, but its value is still undeniable.
Indica Dominant Hybrid – 80% Indica / 20% Sativa
THC: 16% – 19%
Common Usage: ADD/ADHD, Chronic Pain, Depression, Fibromyalgia, Headaches, Insomnia, Loss of Appetite, Multiple Sclerosis, Stress
Effects: Euphoria, Happy, Relaxing, Sleepy
---
Romulan, naturally, gets its name from the hostile alien race in Star Trek. It's a fitting history, as outer space is the perfect backdrop for this indica strain out of British Columbia. Topping out at 20-24% THC, Romulan is quite potent. It's almost pure indica with a small amount of the sativa-dominant White Rhino hybrid, but its full origins are a mystery. Romulan has a sweet earthy smell and taste, with hints of pine and citrus. It produces a deeply relaxed body high with a dreamy, floating sensation. Like all indicas, Romulan can be effective at treating anxiety, though it's best for pain. It's also used to treat depression and lack of appetite. Couch-lock is common when smoking Romulan, so it's best saved for late nights or rainy days at home. This strain is popular in legal markets in the American West, less so in other regions. Though not exactly a top-shelf strain, Romulan rates well among users, and it's a favorite of many medical marijuana patients. It can be overpowering if used in high concentrations, with possible dizziness, paranoia, and headaches.
Indica
THC: 14% – 18%, CBD: 1%, CBN: 1%
Common Usage: ADD/ADHD, Chronic Pain, Depression, Fibromyalgia, Headaches, Insomnia, Loss of Appetite, Multiple Sclerosis, Stress
Effects: Body High, Cerebral, Hungry, Tingly
---
Ice Cream Cookies AAA $60.00/Ounce
Ice Cream Cookies is an Indica dominant marijuana strain with an Indica/ Sativa content of 60/40 percent. It is hybrid cannabis produced by Paradise Seeds. It has dark green and long leaves. The strain has green colored buds with frosty trichomes and reddish hair. It is rated as grade A+ strain by most of the tokers. It has an indoor flowering period that ranges from 55 to 60 days and has a good yield of more than 500g/m2. It has a smooth smoke that feels quite good inside. It has a lovely sweet aroma that is similar to that of sweet candy ice cream. Its taste is excellent and makes you feel as if you are eating a smooth and creamy ice cream. It produces a buzz that affects your head and body equally and is quite strong. Ice cream is very potent cannabis so its THC level is expected to be moderate to high. The numbing sensation produced by the strain lasts for quite a while on your system. It is a good treatment for stress, anxiety, depression and loss of appetite. It is safe to smoke but tends to make your eyes and mouth quite dry. Some people experience dizziness, paranoia and anxiety after using it too.
Indica Dominant Hybrid – 60% Indica / 40% Sativa
THC: 19% – 24%
Effects: Euphoria, Happy, Hungry, Relaxing, Sleepy
May Help Relieve: Anxiety, Appetite Loss, Chronic Pain, Depression, Insomnia
---
Mendo Breath is a super rare indica dominant hybrid strain created through crossing the classic OG Kush Breath with the rare Mendo Montage strain. This hard to find bud brings on the potency, with a THC level that bottoms out at about 26-29% on average and dazzling full bodied effects. Mendo Breath comes on pretty quickly after your first few hits, filling your mind and body with a happy tingly effect. This tingle quickly turns into a full on buzz, washing over you physically and pulling you down into a heavy couch-locked body high. As you lose your physical form to happy sedation, your mind will lift into a state of hazy euphoria that leaves you unable to focus and pretty sleepy at times. Thanks to these nighttime effects and its high THC level, Mendo Breath is said to be perfect for treating conditions such as chronic pain, inflammation, muscle spasms or cramps, and chronic stress. This bud has a sweet vanilla caramel candy flavor and a fresh earthy aroma to match. Mendo Breath buds have lumpy round minty green nugs with furry orange hairs and a thick frosty coating of tiny bright white crystal trichomes.
Indica Dominant Hybrid – 70% Indica / 30% Sativa
THC: 19% – 23%
Effects: Euphoria, Happy, Hungry, Relaxing, Sleepy
May Help Relieve: Anxiety, Appetite Loss, Chronic Pain, Depression, Insomnia
---
Pink Bubba is a rare 100% pure indica strain created through crossing the classic Bubba Kush X Pink Kush strains. With this bud, the name says it all. Pink Bubba has an insanely gorgeous appearance, with popcorn-shaped minty green nugs that have bright orange hairs and notable hints of pink undertones throughout. A golden coating of frosty crystal trichomes throughout adds a glittery effect that is absolutely beautiful. As you pull apart each sticky little nugget, fresh aromas of sweet florals and pungent earth are released. The flavor follows the same profile, with a mellow earth tone that's accented by spicy florals and rich pine. The Pink Bubba high is just as wonderful as the flavor, with long-lasting and lifted effects that are perfect for when you just want to kick back and relax without a care in the world. You'll feel a lifted onset fill your mind a few minutes after your final toke, expanding gently and pushing away any negative or racing thoughts with ease. Soon after, you'll feel a light tingly effect start to sneak its way into your body, lulling you into a totally relaxed state that will leave you slightly couch-locked and hopelessly sedated for hours on end. Pink Bubba perfect for treating conditions such as chronic pain, depression, muscle spasms or cramps, appetite loss, and chronic stress.
Indica
THC: 19% – 23%
Effects: Euphoria, Happy, Hungry, Relaxing, Sleepy
May Help Relieve: Anxiety, Appetite Loss, Chronic Pain, Depression, Insomnia
---
Sweet Tart – Live Resin
$25.00/Gram
Shop now
Gas Leak Disposable Pens
$25.00 $30.00
Shop now
---