It's beginning to look a lot like Christmas. Starting today – Monday December 20th save 10% off your entire order (Excluding Pounds) will work even on items on sale.
Save on your Christmas Presents by using Promo Code
HappyHolidays (Excludes Pounds, will work on Sale Items)
New Strains on Sale, Click on the Link below
New AAA – AAAA – Exotic – Gas Leak Strains on Sale $60.00-$140.00
Join our discord for promotions, giveaways, reviews, and to chit-chat with our customers! This is our new discord as our previous discord was shutdown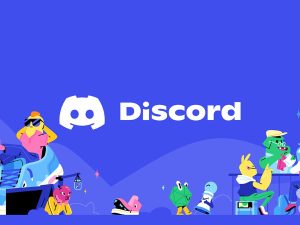 If your happy with our services and products please please please leave us a review on Google and Trust Pilot as that would help us out tremendously.
Stay Safe and Happy Holidays LowPricebud Fam
---
Do-Si-Dos is an indica dominant hybrid (70% indica/30% sativa) strain created through crossing the potent Girl Scout Cookies with Face Off OG. Named for the favorite Girl Scout Cookie, Do-Si-Do has a sweet addicting minty cookie flavor that you won't be able to get enough of. Just be warned – with its super powerful 25-28% THC level it's easy to overdo it. The smell of Do-Si-Do is just as intoxicating as the flavor, with a sweet minty aroma that's accented by fresh lime and pine. Once you get past the flavor, the effects are just as addicting. The Do-Si-Do high hits you fast and hard with a cerebral rush of euphoric energy that lasts for only a few moments before fading into a happy stoney introspection. As your mind falls deeper and deeper into itself, a warming body buzz will start to wash over you, first moving down your spine before extending through your limbs, leaving you helplessly sedated and completely couch-locked. With these hard-hitting effects, Do-Si-Do is said to be perfect for the experienced user suffering from conditions such as insomnia, chronic pain, nausea, and depression. Do-Si-Do buds have conical olive green nugs with bright amber hairs, purple leaves, and a sticky coating of sweet syrupy resin that coats each and every bright frosty white trichome.
Indica Dominant Hybrid – 70% Indica / 30% Sativa
THC: 19% – 23%
Common Usage: Chronic Pain, Depression, Insomnia, Nausea, Stress
Effects: Body High, Euphoria, Happy, Relaxing, Sleepy, Uplifting
---
Girl Scout Cookies $70.00/Ounce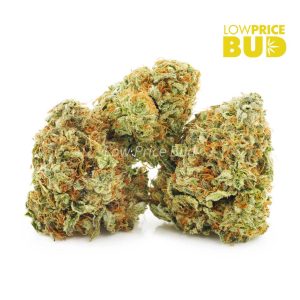 Girl Scout Cookies is an indica-dominant hybrid with a strong sativa component (40:60 sativa/indica ratio). This strain can reach THC levels of up to 22%, meaning it's one of the most potent strains available to medical marijuana patients. This strain provides the best aspects of both sativa and indica, and the high is powerful, happy, and euphoric, but with couch-lock body effects and feelings of lethargy. Girl Scout Cookies tastes sweet and earthy, and it smells much the same. It's most effective at treating anxiety, stress, and depression, though it's also good for appetite. Dry mouth is the only likely adverse effect, though others are possible. This strain began as a crossbreed of OG Kush and a near-even hybrid; (Durban Poison X F1). Girl Scout Cookies first appeared in California and is now one of the most popular strains in North America, where sells best on the West Coast and in Michigan. The high lasts for hours, making Girl Scout Cookies a good deal in most places. It can be difficult to grow, but it's fast becoming a staple among home cultivators.
Indica Dominant Hybrid – 60% Indica / 40% Sativa
THC: 22%, CBD: 1%, CBN: 1%
Common Usage: ADD/ADHD, Anxiety, Bipolar Disorder, Chronic Pain, Depression, Insomnia, Loss of Appetite, Migraines, Nausea, Stress
Effects: Cerebral, Creative, Euphoria, Relaxing
---
An intense and powerful indica strain, Platinum Pink works well as a strong afternoon medicine. With an 80:20 indica/sativa ratio, this hybrid strain can give you the high you need. A crossover between Pink Kush and Platinum OG Kush, this strain has a spicy aroma with a deliciously sweet flavor. Having a THC level of around 16-18%, this strain can take all your pains away. Favorite among the patients for its sweetness, the strain can cure anxiety, insomnia, pain, stress and a lack of appetite. A few tokes of this pungent strain can improve focus and revive your energy, pulling you out of depression. It can uplift your mood and bring you pure moments of joy. It takes a little time to sink in before it hits right on the spot, so smoke smartly. This high potency strain has dense nuggets with purple tones that are coated in sparkly silver trichomes. It can be cultivated indoors or outdoors; with the plant requiring 60 days for flowering. It is a favorable choice for novice gardeners as it can naturally resist pests and diseases.
Indica Dominant Hybrid – 80% Indica / 20% Sativa
THC: 19% – 23%
Common Usage: ADD/ADHD, Chronic Pain, Depression, Fibromyalgia, Hypertension, Inflammation, Insomnia, Loss of Appetite, Migraines, Nausea, Stress
Effects: Creative, Euphoria, Happy, Hungry, Sleepy
---
Funky Charms Craft Cannabis $140.00/Ounce
Bred by Exotic Genetix out of the state of Washington, Funky Charms is a cross between Grease Monkey and Rainbow Chip. It truly brings a rainbow of funky flavors, with all-star grandparents in the genealogy, like Sour Diesel, GSC, GG#4, and Jack Herer. The Funky Charms nugs are fuzzy, consisting of lime and fern-green leaves, tightly packed together, and littered with furry, caterpillar-like orange pistils. Thick braids of yellow trichome hairs encompass the buds thoroughly, providing a sticky, protective, and potent finish. The funky aroma consists of diesel fuel and sage, with hints of citrus and mint, with whiffs of chocolate and vanilla are present. Combusting Funky Charms yields a sweet, mint-citrus flavor, and leaves a spicy-sage aftertaste. The dominant terpenes, Beta Caryophyllene and Alpha Humulene, are most known for their neuro-protective benefits. Consumers report uses including fighting pain and inflammation as well as reducing depression. Along with this blissful physical relaxation, many users report experiencing a stimulation of creativity, along with a steady stream of energy. Just like Funky Charms' deep gene pool, this versatile hybrid is not just a one trick pony. From improving mood, to reducing physical pain, to stimulating the mind, Funky Charms has a rainbow of applications as described by its users. Being such a well-balanced hybrid, it is the user's desire that tips the scale one way or another. For example, some users wake and bake with Funky Charms and go about having a productive day. Others say they end a productive day, then go enjoy Funky Charms before eating, mellowing out, and going to sleep.
Hybrid
THC: 26% – 29%
Common Usage: Anxiety, Chronic Pain, Depression, Insomnia, Stress
Effects: Body High, Relaxing, Sleepy, Tingly, Uplifting
---
Miracle Alien Cookies Craft Cannabis $140.00/Ounce
MAC, also known as "Miracle Alien Cookies," is an evenly balanced hybrid strain (50% indica/50% sativa) created through crossing the infamous Alien Cookies X (Colombian X Starfighter) strains. Perfect for any hybrid lover who appreciates a super heavy flavor and high, MAC brings on the hard-hitting effects that will have you feeling totally happy with the world around you in no time at all. It starts with a rush of heady effects that fill your mind with a sense of happy creativity and pure euphoria. This is accompanied by a deep-felt relaxation that permeates your very being, leaving you totally calm in both mind and body without a care or pain in the world. Thanks to these effects and its high 27-30% THC level, MAC is said to be perfect for treating those suffering from conditions such as insomnia, appetite loss or nausea, chronic stress, depression, chronic pain and mood swings. This bud has a dank sour citrus flavor with a spicy earthy overtone that sweetens upon exhale. The aroma is of earthy herbs and pungent diesel, all wrapped up in a sour dank overtone that fills any room with its heavy stench. MAC buds have super sticky long grape-shaped minty green nugs with sparse orange hairs and a coating of tiny white crystal trichomes.
Hybrid – 50% Sativa /50% Indica
THC Level: 27% – 30%
Common Usage: Appetite Loss, Chronic Pain, Depression, Insomnia, Mood Swings, Stress
Effects: Creative, Euphoria, Happy, Relaxing, Uplifting
---
Honey Comb – Crumble
$25.00/Gram
Blue Dream – Resin
$25.00/Gram
$70.00/Ounce
---