Hope everyone had an amazing weekend! Only 12 more days till the big day! Don't forget today is the last day to get free gifts with every purchase.
No coupon needed, items will be added to your cart automatically.
New AAA – AAAA – Exotic – Gas Leak Strains on Sale $60.00-$140.00
Join our discord for promotions, giveaways, reviews, and to chit-chat with our customers! This is our new discord as our previous discord was shutdown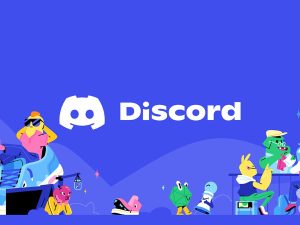 If your happy with our services and products please please please leave us a review on Google and Trust Pilot as that would help us out tremendously.
Happy Holidays
---
If this happy strain evokes images of childhood board games, it's no accident. It's mostly sativa, a crossbreed of Granddaddy Purps and Platinum Cookies. Those genes make for an upbeat, stimulating high that spurs creativity and provides energy for daytime tasks. Euphoria is the prominent effect when smoking Candyland, with a strong mood boost and some relaxation. The exact sativa-to-indica ratio of this strain is unclear, but it contains as much as 26% – 29% THC, making it a fairly powerful choice. CBD levels are lower but could still be useful in treating seizures and other conditions. Candyland as a strong sweet flavor and smell, with an earthy, spicy undertone. Its appearance is compact and camouflage-colored, with flecks of gold and shimmering trichomes. It's an ideal strain for treating anxiety and depression, along with bipolar disorder, chronic pain, and ADHD. Dry mouth is a distinct possibility, as are dry eyes and dizziness, while paranoia is less likely. Best for daytime activities, Candyland is a sweet treat any time of day. It's most popular on the West Coast, in Colorado, and in Michigan.
Sativa Dominant Hybrid – 70% Sativa / 30% Indica
THC: 19% – 23% CBD: 1%, CBN: 1%
Common Usage: Chronic Pain, Depression, Fatigue, Headaches, Insomnia, Migraines, PMS, PTSD, Stress
Effects: Creative, Energizing, Euphoria, Happy, Relaxing, Sociable
---
Being a living legend among rappers and regulars, it's no wonder that Chronicles is mentioned as one of the most classical strains of weed ever known to exist. This is typically long and elongated in appearance, with somewhat puffed buds on the taller plants, and has light green, dark green, and specks of gold woven throughout. It is a 80/20 indica dominant hybrid. Chronicles originated by a cross between Northern Light X, Skunk X, and AK47 marijuana strains. It is particularly useful medically for aiding in pain relief, relieving the symptoms of depression, anxiety, loss of appetite, and other similar types of conditions. The only downsides reported to this strain are the commonly present combination of cotton eye and dry mouth. Chronicles is as versatile as it is beautiful, and no matter in which form you choose to partake of this hybrid strain, it retains its potency and smoothness.
Indica Dominant Hybrid – 80% indica/20% sativa
THC Level: 23% – 27%
Common Usage: Anxiety, Bipolar Disorder, Chronic Pain, Depression, Fatigue, Headaches, Loss of Appetite, Migraines, Muscle Spasms, Nausea, PTSD, Stress
Effects: Energizing, Focus, Giggly, Happy, Motivation, Relaxing, Uplifting
---
Hindu Kush is a 100% pure indica strain that is native to the local regions of the mountains between Pakistan and Afghanistan. This bud is infamous among users all around the world for its classic indica effects and long-lasting high that's perfect for any lazy day or sleepless night when you need a little extra help to fully let go. The Hindu Kush high has a subtle building onset that creeps up on both mind and body before suddenly taking hold. You'll feel a euphoric effect settle into your mind, easing away any negative or racing thoughts and leaving you feeling blissfully unfocused and hazy. As your mind settles into oblivion, your body will begin to follow suit, leaving you couch-locked and totally sedated for hours and hours on end. Soon, a sleepy effect will settle in, leaving you dozing off and on as both mind and body fade away. Thanks to these long-lasting effects and its high 23% – 27% THC level, Hindu Kush is said to be perfect for treating those suffering from conditions such as cramps or muscle spasms, chronic pain, IBS, insomnia, and nausea or appetite loss. This bud has a skunky earthy flavor with a sweet flowery exhale that has touches of fresh woods. The aroma is very pungent and fragrant with a floral effect that's accented by fresh herbs and spicy pine. Hindu Kush buds have oversized heart-shaped bright forest green nugs with bright orange hairs and a coating of amber crystal trichomes.
Indica
THC: 23% – 27%, CBD: 2%
Effects: Body High, Creative, Euphoria, Happy, Relaxing, Sleepy, Sociable
May Help Relieve: Arthritis, Chronic Pain, Depression, Headaches, Insomnia, Stress
---
Peanut Butter Rockstar by Gas Leak $140.00/Ounce
Peanut Butter is a rare evenly balanced hybrid strain (50% indica/50% sativa) created through crossing the classic Rockstar X Peanut Butter Breath strains. With this bud, the name says it all – the flavor is nutty and earthy with a rich herbal overtone. The aroma follows the same profile, with an earthy herbal, gassy overtone that's accented by rich nuttiness. As soon as you exhale, the effects of Peanut Butter Breath will sink in, starting with a cerebral lift before spreading throughout the rest of your body in tingly waves of energy. These tingles start in the back of your neck and spine before spreading their buzzing tendrils throughout the entirety of your body, leaving you hopelessly relaxed, kicking back without a care in the world – that is, until the munchies hit. Be sure to have some snacks on hand, since you won't really be able to get up off the couch to hunt for any at this point. With these long-lasting effects and its high 26-28% average THC level, Peanut Butter Rockstar is often chosen to treat conditions such as appetite loss or nausea, depression, chronic stress, or chronic pain. This bud has long grape-shaped olive green nugs with bright red-orange hairs and a coating of thick frosty white purple-tinted crystal trichomes.
Hybrid – 50% Sativa /50% Indica
THC: 27% – 29%
Common Usage: Arthritis, Cancer, Chronic Pain, Depression, Insomnia, Loss of Appetite, Muscle Spasms, PTSD, Stress
Effects: Body High, Euphoria, Happy, Hungry, Sleepy
---
Black Death by Gas Leak $120.00/Ounce
Black Death is an indica dominant hybrid (75% indica/25% sativa) strain created as a descendant of the hugely popular Black Diamond x Death Bubba strain. This dank bud boasts an insanely high THC level that ranges between 27-28% and effects that can end in an almost death-like sleep. Almost immediately after smoking, you'll feel a wave of rushing focused energy wash over you that leaves you uplifted and motivated with tendencies towards having psychoactive experiences. As the high continues, you'll be eased into a state of utter relaxation with deep introspection and spaciness that can cause you to become distant in social situations. Upon the comedown from the high, Black Death pulls you into a deep and peaceful undisturbed sleep that lasts for hours on end, giving you the appearance of being unwakeable. black Death has an aroma of musky earthy pine and a taste of spicy lemon pine with a hint of pungent earth upon exhale. This bud has medium-sized dark forest green nugs with rich purple undertones and a spattering of fiery orange hairs. Each nug is completely covered with dark olive green leaves that are almost furry and have a thick layer of frosty sandy white trichomes.
Indica Dominant Hybrid – 75% Indica / 25% Sativa
THC Level: 27%-28%
Common Usage: Anxiety, Appetite Loss, Chronic Pain, Depression, Insomnia
Effects: Euphoria, Happy, Hungry, Relaxing, Sleepy
---
Gusher – Live Resin
$25.00/Gram
Rockstar Peanut Butter – Crumble
$25.00/Gram
$70.00/Ounce
---