Tis the season of giving! LowPriceBud gifts on every order starts today!
Wednesday December 8th – December 13th
No coupon needed, items will be added to your cart automatically.
New AAA – AAAA – Exotic – Gas Leak Strains on Sale $60.00-$140.00
Join our discord for promotions, giveaways, reviews, and to chit-chat with our customers! This is our new discord as our previous discord was shutdown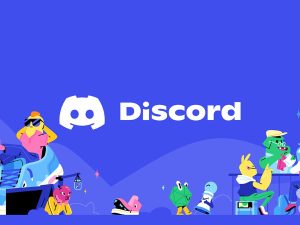 If your happy with our services and products please please please leave us a review on Google and Trust Pilot as that would help us out tremendously.
Happy Black Friday Week LPB Fam
---
If this happy strain evokes images of childhood board games, it's no accident. It's mostly sativa, a crossbreed of Granddaddy Purps and Platinum Cookies. Those genes make for an upbeat, stimulating high that spurs creativity and provides energy for daytime tasks. Euphoria is the prominent effect when smoking Candyland, with a strong mood boost and some relaxation. The exact sativa-to-indica ratio of this strain is unclear, but it contains as much as 26% – 29% THC, making it a fairly powerful choice. CBD levels are lower but could still be useful in treating seizures and other conditions. Candyland as a strong sweet flavor and smell, with an earthy, spicy undertone. Its appearance is compact and camouflage-colored, with flecks of gold and shimmering trichomes. It's an ideal strain for treating anxiety and depression, along with bipolar disorder, chronic pain, and ADHD. Dry mouth is a distinct possibility, as are dry eyes and dizziness, while paranoia is less likely. Best for daytime activities, Candyland is a sweet treat any time of day. It's most popular on the West Coast, in Colorado, and in Michigan.
Sativa Dominant Hybrid – 70% Sativa / 30% Indica
THC: 19% – 23% CBD: 1%, CBN: 1%
Common Usage: Chronic Pain, Depression, Fatigue, Headaches, Insomnia, Migraines, PMS, PTSD, Stress
Effects: Creative, Energizing, Euphoria, Happy, Relaxing, Sociable
---
Being a living legend among rappers and regulars, it's no wonder that Chronicles is mentioned as one of the most classical strains of weed ever known to exist. This is typically long and elongated in appearance, with somewhat puffed buds on the taller plants, and has light green, dark green, and specks of gold woven throughout. It is a 80/20 indica dominant hybrid. Chronicles originated by a cross between Northern Light X, Skunk X, and AK47 marijuana strains. It is particularly useful medically for aiding in pain relief, relieving the symptoms of depression, anxiety, loss of appetite, and other similar types of conditions. The only downsides reported to this strain are the commonly present combination of cotton eye and dry mouth. Chronicles is as versatile as it is beautiful, and no matter in which form you choose to partake of this hybrid strain, it retains its potency and smoothness.
Indica Dominant Hybrid – 80% indica/20% sativa
THC Level: 23% – 27%
Common Usage: Anxiety, Bipolar Disorder, Chronic Pain, Depression, Fatigue, Headaches, Loss of Appetite, Migraines, Muscle Spasms, Nausea, PTSD, Stress
Effects: Energizing, Focus, Giggly, Happy, Motivation, Relaxing, Uplifting
---
Huckleberry also known as "Ackleberry," is a sativa dominant hybrid strain with 26-27% THC content which does not seem to be much at first. Even though little is known about the strain and its origins, it is known for a fact that Huckleberry has been produced by crossing two heavy hitting sativa strains. The buds are beautiful, dense, sticky, and have good trichome coverage. Additionally, you will notice tiny hairs amidst the greens, thus giving it its distinct look. The taste and smell are no different, but one thing is for certain: it is mouthwatering to say the least. The hybrid is specifically known for its berry aroma and taste and will leave a sweet aftertaste that lingers in your mouth for quite some time. Unlike other sativa strains, Huckleberry will not put you to sleep. It will in fact awaken you and overcome your senses in a matter of minutes after which you will feel extremely euphoric. It is an uplifting strain nonetheless and you will be able to focus on things more easily. On the other hand, you will not panic easily as the clear-headedness will allow you to overcome any obstacles thrown your way. On the other hand, the strain has several medical applications as well. Huckleberry is most notably used for treating patients suffering from mood disorders, hyperactivity, anorexia, anxiety and migraines as well.
Hybrid – 50% Sativa /50% Indica
THC: 23% – 27%
Common Usage: ADD/ADHD, Anxiety, Arthritis, Chronic Pain, Depression, Fatigue, Hyperactivity, Insomnia, Loss of Appetite, Migraines, Mood Swings, PMS, PTSD
Effects: Energizing, Euphoria, Focus, Happy, Relaxing
---
Purple Space Cookies Exotic Strain $140.00/Ounce
Purple Space Cookies is a rare evenly balanced hybrid (50% indica/50% sativa) strain crated through crossing the classic Girl Scout Cookies strain with an unknown member of the Purple family. There are many who believe that its second parent is the one and only Grand Daddy Purps, but we cannot be certain due to a general lack of information about its heritage. Nonetheless, Purple Space Cookies brings on a delicious grape-infused nutty cookie flavor and dazzling well-balanced effects. The aroma of Purple Space Cookies is much like the flavor, with a spicy grape overtone accented by woody earth and nutty herbs and spices. The Purple Cookies high comes on with a creeping effect, washing over both mind and body in slowly building waves of happy relaxation. You'll feel your mind lift as your body drops off into a state of slight sedation and complete ease. Thanks to these effects and its high 28-31% average THC level, Purple Cookies is said to be perfect for treating conditions such as chronic pain, insomnia, nausea, appetite loss, and depression. This bud has spade-shaped fluffy forest green nugs with lots of dark furry hairs and a coating of sandy dark amber crystal trichomes.
Hybrid – 50% Sativa /50% Indica
THC Level: 28-31%
Common Usage: Appetite Loss, Chronic Pain, Depression, Insomnia, Mood Swings, Stress
Effects: Creative, Euphoria, Happy, Relaxing, Uplifting
---
Platinum Do Si Do Exotic Strain $140.00/Ounce
Platinum Do-Si-Dos is an indica dominant hybrid (70% indica/30% sativa) strain created through crossing the potent Do Si Dos with Platinum Kush. Named for the favorite Do-Si-Do, Platinum Do-Si-Do has a sweet addicting minty cookie flavor that you won't be able to get enough of. The smell of Platinum Do-Si-Do is just as intoxicating as the flavor, with a sweet minty aroma that's accented by fresh lime and pine. Once you get past the flavor, the effects are just as addicting. The Do-Si-Do high hits you fast and hard with a cerebral rush of euphoric energy that lasts for only a few moments before fading into a happy stoney introspection. As your mind falls deeper and deeper into itself, a warming body buzz will start to wash over you, first moving down your spine before extending through your limbs, leaving you helplessly sedated and completely couch-locked. With these hard-hitting effects, Platinum Do-Si-Do is said to be perfect for the experienced user suffering from conditions such as insomnia, chronic pain, nausea, and depression. Do-Si-Do buds have conical olive green nugs with bright amber hairs, purple leaves, and a sticky coating of sweet syrupy resin that coats each and every bright frosty white trichome.
Indica Dominant Hybrid – 70% Indica / 30% Sativa
THC: 27-30%
Common Usage: Chronic Pain, Depression, Insomnia, Nausea, Stress
Effects: Body High, Euphoria, Happy, Relaxing, Sleepy, Uplifting
---
Mango Tango Live Resin
$25.00/Gram
Shop now
Gas Leak Shatter – Reduced Pricing
$25.00/Gram
Shop now
---