Hope the LowPriceBud family had an awesome weekend! With Black Friday now over! Welcome Cyber Monday. New AAAA strains listed on sale from $70.00 – $100.00/Ounce while supplies last
Promo Code: BlackFriday (Excludes Pounds but will work even on items on sale)
Don't forget to take advantage of our lowered prices on some AA-AAA-AAAA-AAAA+ strains with coupon. Additional 10% savings
$40.00-$100 Ounces AA-AAA-AAAA
Join our discord for promotions, giveaways, reviews, and to chit-chat with our customers! This is our new discord as our previous discord was shutdown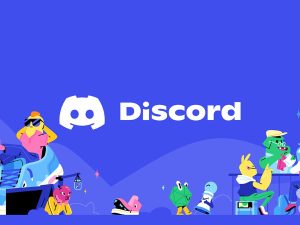 If your happy with our services and products please please please leave us a review on Google and Trust Pilot as that would help us out tremendously.
Happy Black Friday Week LPB Fam
---
Grease Monkey AAAA Popcorn Nugs $70.00/Ounce
Grease Monkey is an indica dominant hybrid strain created through crossing the classic Gorilla Glue #4 with the delicious Cookies & Cream strain. This potent bud brings on the powerful effects and highly addictive flavor, flawlessly fusing those of its parent strains. With each rich inhale comes flavors of nutty vanilla and sweet skunky diesel. The aroma is just as delicious with an earthy pungency accented by sugary skunky diesel and a touch of vanilla. The Grease Monkey high is a creeper, building up behind the eyes before suddenly taking hold. You'll suddenly feel a slam to the head of euphoric relaxation that lulls you into a mental state of calm and haze. This effect will quickly become sleepy, easing both mind and body into a completely sedated state that's calming and relaxing. Thanks to these effects and its super high 27-28% average THC level, Grease Monkey is the perfect choice to treat conditions such as chronic pain, appetite loss or nausea, insomnia, headaches or migraines, and inflammation. This bud has fluffy tapered forest green nugs with sparse orange hairs and a coating of tiny clear crystal trichomes.
Indica Dominant Hybrid – 70% Indica / 30% Sativa
THC: 22% – 25%
Common Usage: ADD/ADHD, Anxiety, Arthritis, Chronic Pain, Cramps, Depression, Gastrointestinal Disorder, Insomnia, Migraines, Muscle Spasms, Stress, Tremors
Effects: Body High, Euphoria, Happy, Relaxing
---
Purple Express AAAA $90.00/Ounce
Purple Express is a 100% pure-indica hybrid strain, but its specific history is unclear. The same is true of nearly every detail about this decidedly rare medical option. With pure indica parentage, this strain likely delivers an intensely physical high that is great for relaxation, pain relief, and anxiety. Like other indicas, it's typically best used late at night or on days with few activities, as it probably can generate significant couch-lock and sedative effects. Nobody seems to know which strains were combined to create Purple Express, but the name suggests a connection to Pineapple Express, a popular hybrid. The "Purple" heredity could refer to the strain's purple coloring or to any of a number of "Purps" parents descended from the original Mendocino Purps. A grape-like aroma and flavor are likely, though there are few reports on taste, smell, or appearance. Reports on adverse effects are likewise very hard to come by, but patients should expect the usual: dry mouth, red eyes, and paranoia. Purple Express may be found in Amsterdam, but it's far from common in other parts of the world.
Indica
THC: 26-28%
Common Usage: Chronic Pain, Depression, Loss of Appetite, Nausea, Stress
Effects: Body High, Cerebral, Hungry, Relaxing, Uplifting
---
High Octane OG AAAA Exotic Strain $120.00/Ounce
High Octane OG, also known as "High Octane" or "High Octane Kush," is a 100% pure indica hybrid strain created through crossing the classic Chemdawg X Lemon Thai X Hindu Kush strains. This potent three-way cross is best known for its super heavy aroma and hard-hitting high that's ideal for kicking back after a long and stressful day when you really want to just be lazy and relax. You'll feel a laziness start to wash over you a few minutes after your final toke, creeping up and suddenly taking completely over. This will leave you heavily couch-locked and physically sedated, unable to get up and move for hours. As your body settles, your mind will lift with a subtle stimulating tingle, leaving you happy and totally out of focus. In combination with its super high 26-27% average THC level, these effects give High Octane OG an edge in treating those suffering from conditions such as chronic pain, insomnia, muscle spasms or cramps and appetite loss or nausea. This bud has a classic pungent sour lemon flavor with a heavy spicy herbal exhale. The aroma is super dank and pungent, with deep spicy herbs and rotting earth accented by sour citrus and spices. High Octane OG buds have popcorn-shaped minty green nugs with dark undertones, sparse orange hairs and a frosty thick coating of chunky white crystal trichomes.
Indica
THC: 26% – 27%
Common Usage: Anxiety, Chronic Pain, Depression, Insomnia, Stress
Effects: Body High, Relaxing, Sleepy, Tingly, Uplifting
---
Purple Pugs Breath AAAA Exotic Strain $120.00/Ounce
Another variation of the hard hitting Pug's Breath strain, Purple Pug's Breath was created by crossing Pug's Breath with Mendo Montage F3. The nicely trimmed green flowers are spotted with purple and are accompanied by pale orange/yellow pistils with a good layer of shimmering trichomes. Purple Pug Breath cannabis strain's high is a velvety "purple" stone with pronounced relaxation and physical effects which are more noticeable than the cerebral high. It may end in sleepiness depending on how much you toke. When a bud is broken apart an interesting combination of smells emanates forth that includes earthiness, vanilla, hints of mint and subtle hints of licorice. This smell combination is quite pleasant and translates nicely to a tasty combination of flavours. The high from Purple Pug's Breath is a hard hitting mental blast that is felt in the face and eyes. An immediate body buzz follows that may cause a feeling of heaviness in the limbs.
Indica Dominant Hybrid – 90% Indica / 10% Sativa
THC Level: 28-31%
Common Usage: Appetite Loss, Chronic Pain, Depression, Insomnia, Mood Swings, Stress
Effects: Creative, Euphoria, Happy, Relaxing, Uplifting
---
Blueberry Unicorn Exotic Strain AAAA+ $100.00/Ounce
Blue Unicorn is known to be the offspring of The White, an award-winning indica-dominant hybrid, and Dairy Queen, a sativa-dominant hybrid with Cheese genes. Unicorn Horn itself is an indica-dominant hybrid with a sativa/indica ratio of 30:70. Statistics on THC and CBD levels are all over the map, with some sources claiming, unconvincingly, that it contains record-breaking concentrations of THC and others claiming it's high in CBD. In reality, the THC level likely tops out around 27% while CBD levels are unknown. The indica genes dominate the high, which is potent, euphoric, and sleepy, with couch-lock effects. It's good for treating muscle spasms, insomnia, pain, and anxiety. The flavor is citrusy and sweet, with a hint of pine, while the smell is similar. Side effects are unclear, though dry mouth and dry eyes are likely among them. This strain can be found at select dispensaries in the American West, but otherwise it's quite rare.
Indica Dominant Hybrid – 70% Indica / 30% Sativa
THC Level: 25% – 27%
Common Usage: Bipolar Disorder, Chronic Pain, Depression, Fatigue, Fibromyalgia, Headaches, Inflammation, Insomnia, Loss of Appetite, Muscle Spasms, PTSD
Effects: Creative, Euphoria, Focus, Happy, Relaxing
---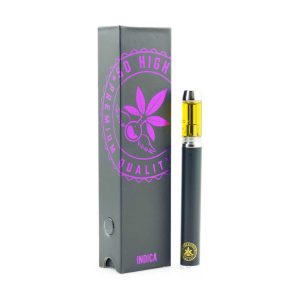 So High Disposable Pens
$40.00/Each
Shop now
Gas Leak Shatter – Reduced Pricing
$25.00/Gram
Shop now
---