Hoping everyone is doing well! We just put some more strains on sale this week! AA-AAA-AAA from $60.00 – $100.00/Ounce
While supplies last =)
AA-AAA-AAAA-Gas Leak Flowers from $60.00-$120.00/Ounce
Join our discord for promotions, giveaways, reviews, and to chit-chat with our customers! This is our new discord as our previous discord was shutdown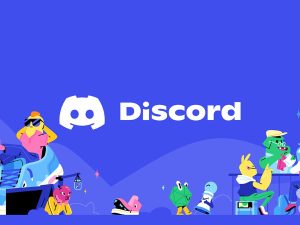 If your happy with our services and products please please please leave us a review on Google and Trust Pilot as that would help us out tremendously.
Team LPB
---
Alien Cake is a rare indica dominant hybrid strain (80% indica/20% sativa) created through a cross of the Alien OG x Ice Cream Cake strains. With this bud, the name says it all in the flavor department. Alien Cake packs a super delicious earthy flavor with a sweet nuttiness that lingers long after you finish your final toke. The aroma is of the same nature, with a light pungent effect to it that's released as the nugs are burned. Alien Cake high is just as beautiful as the flavor, with lifted and relaxing effects that will have you kicking back in no time flat. The high starts with a rush of cerebral effects that lift your mind into a state of pure happiness and ease, pushing out any negative or racing thoughts immediately. Soon after, a relaxing body high will start to creep into your physical form, leaving you falling deeper and deeper into a couch-locked state of sedation before you eventually begin to drift away. With these calming effects and its high 17-19% average THC level, Alien Cake is said to be perfect for treating those suffering from depression, chronic pain, insomnia, and nausea or appetite loss. This bud has small dense grape-shaped forest green nugs with thick orange hairs and frosty white crystal trichomes.
Indica Dominant Hybrid – 80% Indica / 20% Sativa
THC: 17% – 19%
Common Usage: Appetite Loss, Chronic Pain, Depression, Insomnia, Nausea
Effects: Body High, Hungry, Relaxing, Sleepy, Uplifting
---
Blueberry Haze AA $60.00/Ounce
This brew is a cross between the Blueberry and Secret Haze classes. This strain is primarily for individuals with a sweet tooth because of its fruity taste, as the name itself indicates. Considering that the flowers belong between week nine and ten it is very impressive for the Haze class of strains. It has an outstanding THC level of over 18%, giving the patient a very strong yet a clear feeling. This hybrid has a sativa-indica ratio of 60:40 respectively. This strain is known to be demanding when it comes to the effort required to take care of, but it rewards us with highly effective results. Apart from its pain relieving properties, blueberry haze is a proven cure for hyperactivity, stress, nausea, anxiety and lack of concentration. It gives a feeling of happiness to the patient and leaves them in a rather euphoric state, without affecting their senses. The herbal aroma compliments the berry like taste of this strain. It is popular among office-going patients who cannot afford sleep inducing medication.
Sativa Dominant Hybrid – 60% Sativa / 40% Indica
THC: 18% – 19%
Common Usage: ADD/ADHD, Anxiety, Bipolar Disorder, Chronic Pain, Depression, Fatigue, Hyperactivity, Insomnia, Migraines, Muscle Spasms, Nausea, PTSD, Stress, Tremors
Effects: Cerebral, Creative, Energizing, Euphoria, Giggly, Happy
---
Alaskan Thunder F AAA $70.00/Ounce
The Alaskan Thunder Fuck, also known as "ATF," is a sativa dominant strain. It is immensely popular for a high which is quite different from anything you may have already encountered before. The strain can be smoked in the morning or in the day due to its uplifting characteristics. The buds look like crystals with spots of orange hairs and could not be whiter than it actually looks. As for the smell, it is a combination of catpiss and a very strong skunk. But it does have a very diesel scent to it that cannot be ignored. When it comes to smoking the strain, you could not imagine anything better. It has a very strong banana and orange taste, which will leave a spicy aftertaste in your mouth for hours. It is not only the best strains to know about, but it is renowned for giving an immediate high. It will make you feel a bit more talkative and creative at times. But the Alaskan Thunder Fuck is far better at treating numerous medical conditions through its cerebral high. It is excellent for pain relief and for those individuals suffering from anorexia. Apart from giving you the munchies, it will do wonders for you if you are suffering from depression or stress.
Sativa Dominant Hybrid – 30% Sativa / 70% Indica
THC: 22% – 24%
Common Usage: ADD/ADHD, Anxiety, Arthritis, Chronic Pain, Cramps, Depression, Gastrointestinal Disorder, Insomnia, Migraines, Muscle Spasms, Stress, Tremors
Effects: Body High, Euphoria, Happy, Relaxing
---
Purple Pugs Breath AAA $70.00/Ounce
Another variation of the hard hitting Pug's Breath strain, Purple Pug's Breath was created by crossing Pug's Breath with Mendo Montage F3. The nicely trimmed green flowers are spotted with purple and are accompanied by pale orange/yellow pistils with a good layer of shimmering trichomes. Purple Pug Breath cannabis strain's high is a velvety "purple" stone with pronounced relaxation and physical effects which are more noticeable than the cerebral high. It may end in sleepiness depending on how much you toke. When a bud is broken apart an interesting combination of smells emanates forth that includes earthiness, vanilla, hints of mint and subtle hints of licorice. This smell combination is quite pleasant and translates nicely to a tasty combination of flavours. The high from Purple Pug's Breath is a hard hitting mental blast that is felt in the face and eyes. An immediate body buzz follows that may cause a feeling of heaviness in the limbs.
Indica Dominant Hybrid – 90% Indica / 10% Sativa
THC: 21% – 23%
Common Usage: Appetite Loss, Chronic Pain, Depression, Insomnia, Mood Swings, Stress
Effects: Creative, Euphoria, Happy, Relaxing, Uplifting
---
Blue Fin Tuna AAAA $100.00/Ounce
Bluefin Tuna Kush, also known as "Bluefin Tuna," is a slightly indica dominant hybrid strain (60% indica/40% sativa) created through crossing the classic Tuna Kush X Blueberry strains. If you're looking for a bud with a super interesting flavor and well-balanced high, you've found it with Bluefin Tuna Kush. This bud has a sweet blueberry taste that's accented by hints of pungent diesel and a punch of rotting fish that leaves you gagging. The aroma is very similar, although with a heavily spicy and diesel overtone to it, too. The Bluefin Tuna Kush high is just as unique as the taste, with energizing yet dreamy effects that will have your mind soaring high while your body fades away into oblivion. You'll feel an influx of creative energy slowly start to seep into your mind, leaving your mental state fading in and out of dreamy introspection and sharp focus. A heavy body high comes next, locking you to the couch and leaving you completely immovable. Combined with its high 27% average THC level, these effects make Bluefin Tuna Kush perfect for treating chronic pain, insomnia, chronic stress or anxiety and muscle spasms or cramps. This bud has fluffy pepper-shaped dusty green nugs with light amber undertones, orange hairs and a coating of frosty sandy amber crystal trichomes.
Indica Dominant Hybrid – 60% Indica / 40% Sativa
THC: 26% – 27%
Effects: Creative, Euphoria, Happy, Relaxing, Dreamy, Sleepy, Couch-lock
May Help Relieve: Chronic Pain, Depression, Insomnia, Anxiety, Stress
---
Mike Tyson Live Resin
$25.00/Gram
Gucci Pink – Diamonds
$25.00/Each $40.00
---