What a better way to start Monday then to do a sale. LPB Fam with our newly introduced pricing (LOWER) on AAAA and Craft flowers, starting today save an additional 15% Off your entire order!
Use Promo Code: HeatWave15
Sale Ends Friday August 19th
Save an additional 15% off Flowers and Concentrates already on sale
Deals of the Week Save an Additional 15% Off
Join our discord for promotions, giveaways, reviews, and to chit-chat with our customers!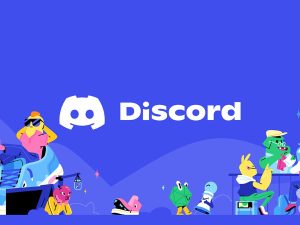 If your happy with our services and products please please please leave us a review on Google and Trust Pilot as that would help us out tremendously.
Have an amazing summer LPB Fam
---
The award winning Queen of all sativa strains, Kali Mist is a sativa dominant hybrid as you may have deduced. The Kali Mist plant has a very high yield rate with buds in a dense cluster. The Sativa-Indica ratio for Kali Mist is 90:10 and the THC content is 17%. The CBD level has been recorded to be approximately 0.45%. This strain is mostly prescribed to be taken in the morning. This mind-clearing agent gains the utmost attention of art lovers because it enhances their creativity and helps them perform better, keeping distractions at bay. Therefore, it is also useful when taken prior to yoga and meditation. It is known to have psychedelic properties, which tend to grow stronger with each use. Therefore, these may make the patient feel nauseous and paranoid. We advise you to limit the dose to what your doctor recommends, no more than that. Excess amounts cause headaches and even dry mouth. Patients with anxiety, stress and chronic depression are recommended to take Kali Mist in the morning. It can cure appetite disorders such as bulimia and anorexia, owing to its appetite inducing property. However, it is not capable of curing sever pain or migraines. It has a bipolar taste which can be sweet and spicy both, but the aroma is distinctively sweet.
Sativa Dominant Hybrid – 90% Sativa / 10% Indica
THC: 17%
Common Usage: Arthritis, Bipolar Disorder, Chronic Pain, Cramps, Fatigue, Loss of Appetite, Migraines, PTSD, Stress
Effects: Creative, Energizing, Focus, Happy, Motivation
---
Gas Mask OG is a rare indica dominant hybrid strain created through a powerful four-way cross of the infamous Cherry Pie X Fire Alien Kush F2 X Cherry Pie X Fire Alien Kush F2. If you're looking for a hard-hitting high, you've found it! Gas Mask OG brings on the potency with long-lasting effects that leave you sleepy and completely sedated after just a hit or two. Gas Mask OG comes on with a lifted effect that doesn't increase your energy level but rather drops you into a state of heady relaxation. This effect will soon spread throughout the rest of your body with a tingly effect, lulling you into a heavy sleepy state. With these effects and its high THC level, Gas Mask OG is often chosen to treat conditions such as chronic pain, insomnia, spinal cord injury, fatigue, and depression. This bud has a dank skunky flavor with hints of sour cherry as you exhale. The aroma is of fresh cherries and sour dank with a skunky pungent overtone that can fill a room with its stench. Gas Mask OG buds have heavy heart-shaped olive green nugs with rich purple undertones, dark amber hairs, and a coating of dark amber crystal trichomes.
Indica Dominant Hybrid – 70% Sativa / 30% Indica
THC: 22%
Common Usage: Anxiety, Chronic Pain, Depression, Migraines, Mood Swings, Stress
Effects: Creative, Energizing, Euphoria, Happy, Uplifting
---
Blueberry Rockstar AAAA $100.00/Ounce
Blueberry Rockstar, is an indica dominant hybrid (80% indica/20% sativa) strain created through a cross of the insanely potent Blueberry OG X Rockstar Kush strains. This powerful bud has a well-balanced but extremely potent high that is powered by an intensely high THC level that typically falls between 26-28% on average. The high starts with a feeling of uplifted euphoria with a hazy introspection that immediately relieves any feelings of anxiety or racing thoughts. This high slowly spreads throughout the body leaving you completely relaxed with a slight sense of sedation. This sedative feeling eventually leads to a pretty heavy couch-lock with an intense case of the munchies. In fact, the couch-lock can be so intense for some users that it can cause feelings of paranoia and fear. Because of these relaxing and heavy effects, Blueberry Rockstar is a favorite strain for treating chronic pain, chronic stress or anxiety, and inflammation. This bud has a delicious classic aroma of earthy skunky blueberry that becomes spicy and pungent when the nugs are broken apart. The taste is similar, with a flavor of rich spicy blueberry earth that has a pungent skunky aftertaste that intensifies upon exhale. Blueberry Rockstar buds have medium-sized lime green spade-shaped super airy nugs with rich amber hairs and a fine layer of crystal clear trichomes.
Indica Dominant Hybrid – 80% Indica / 20% Sativa
THC Level: 26%-28%
Common Usage: Anxiety, Asthma, Chronic Pain, Depression, Gastrointestinal Disorder, Inflammation, Insomnia, Loss of Appetite, PTSD, Stress
Effects: Euphoria, Happy, Hungry, Relaxing, Sleepy
---
Platinum Pink Kush AAAA $100.00/Ounce
An intense and powerful indica strain, Platinum Pink Kush works well as a strong afternoon medicine. With an 80:20 indica/sativa ratio, this hybrid strain can give you the high you need. A crossover between Pink Kush and Platinum OG Kush, this strain has a spicy aroma with a deliciously sweet flavor. Having a THC level of around 26-27%, this strain can take all your pains away. Favorite among the patients for its sweetness, the strain can cure anxiety, insomnia, pain, stress and a lack of appetite. A few tokes of this pungent strain can improve focus and revive your energy, pulling you out of depression. It can uplift your mood and bring you pure moments of joy. It takes a little time to sink in before it hits right on the spot, so smoke smartly. This high potency strain has dense nuggets with purple tones that are coated in sparkly silver trichomes. It can be cultivated indoors or outdoors; with the plant requiring 60 days for flowering. It is a favorable choice for novice gardeners as it can naturally resist pests and diseases.
Indica Dominant Hybrid – 80% Indica / 20% Sativa
THC: 26-27%
Common Usage: ADD/ADHD, Chronic Pain, Depression, Fibromyalgia, Hypertension, Inflammation, Insomnia, Loss of Appetite, Migraines, Nausea, Stress
Effects: Creative, Euphoria, Happy, Hungry, Sleepy
---
Purple God Bud Craft Strain AAAA+ $120.00/Ounce
Purple Godbud is a super rare indica dominant hybrid strain created through crossing the potent God X Hawaiian X Purple Skunk strains. This potent powerhouse packs a heavy 27-28% average THC level and long-lasting effects that are perfect for when you need a little extra help getting to sleep at night or kicking back at the end of a stressful day. The high comes on with a slightly lifted effect that leaves your mind feeling blissfully hazy and unfocused. A light tingle will begin to wash over your body, filling your limbs with sweet relaxation and luring you into a couch-locked state that's incredibly sedative. Soon, you'll feel yourself drift off into a deep and peaceful sleep in this state that lasts for hours and hours on end. With these effects and its high THC level, Purple Godbud is often chosen to treat conditions such as insomnia, depression, chronic anxiety or stress, muscle spasms, and chronic pain. This bud has fluffy spade-shaped dusty green nugs with bright orange hairs and a coating of frosty thick amber crystal trichomes.
Indica Dominant Hybrid – 70% Indica / 30% Sativa
THC: 27% – 28%
Common Usage: Anxiety, Chronic Pain, Depression, Insomnia, Muscle Spasms, Stress
Effects: Body High, Relaxing, Sleepy
---
$15.00/Gram $40.00/Gram
Alien Space Cookies – Caviar
$15.00/Each $40.00
$55.00/Each