Along with our March Madness sale we are doing a 10% off sale starting today Monday March 13 – Friday March 18th.
Save 10% off your entire order (Excludes Pounds) – will work on items on sale
Promo Code: Pattys10
March Madness/St Patty's Day Sale AA-AAA-AAAA-Gas Leak $60.00-$120.00/Ounce
Join our discord for promotions, giveaways, reviews, and to chit-chat with our customers! This is our new discord as our previous discord was shutdown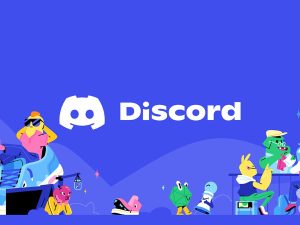 If your happy with our services and products please please please leave us a review on Google and Trust Pilot as that would help us out tremendously.
Team LPB
---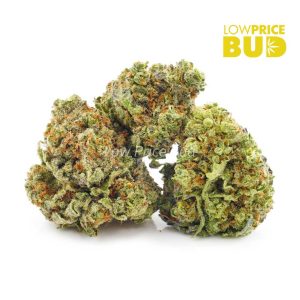 The indica genes win out in this hybrid (the exact sativa/indica ratio is unknown), though the sativa keeps the high energized and easy. Berry Crush is a descendant of indica Blueberry parents, so its distinct purple coloring and sweet berry flavor are no coincidence. This strain produces a euphoric, lazy sensation with both head and body effects. The high is happy, focused, and occasionally sleepy. Berry Crush is effective as a treatment for anxiety and stress, as well as sleeplessness, chronic pain, and migraine headaches. Dry mouth is fairly common, as are dry eyes and dizziness. Headaches and paranoia are more limited. THC levels can vary considerably in this strain, but available tests peg them at slightly more than 18%. CBD levels, meanwhile, are just 0.28%, not enough to recommend Berry Crush as a treatment for epilepsy or other disorders that respond to CBD. This strain can be found on legal medical markets in California, Oregon, Arizona, Colorado, and Canada. It may appear on the black market in some places, so while it's relatively popular, it isn't exactly a staple among patients.
Hybrid – 50% Sativa / 50% Indica
THC: 16% – 18%
Common Useage: Arthritis, Chronic Pain, Cramps, Depression, Inflammation, Insomnia, Migraines, Multiple Sclerosis, Muscle Spasms, PTSD, Spinal Cord Injury
Effects: Energizing, Euphoria, Focus, Giggly, Happy, Relaxing
---
Girl Scout Cookies AA $50.00/Ounce
Girl Scout Cookies is an indica-dominant hybrid with a strong sativa component (40:60 sativa/indica ratio). This strain can reach THC levels of up to 20%, meaning it's one of the most potent strains available to medical marijuana patients. This strain provides the best aspects of both sativa and indica, and the high is powerful, happy, and euphoric, but with couch-lock body effects and feelings of lethargy. Girl Scout Cookies tastes sweet and earthy, and it smells much the same. It's most effective at treating anxiety, stress, and depression, though it's also good for appetite. Dry mouth is the only likely adverse effect, though others are possible. This strain began as a crossbreed of OG Kush and a near-even hybrid; (Durban Poison X F1). Girl Scout Cookies first appeared in California and is now one of the most popular strains in North America, where sells best on the West Coast and in Michigan. The high lasts for hours, making Girl Scout Cookies a good deal in most places. It can be difficult to grow, but it's fast becoming a staple among home cultivators.
Indica Dominant Hybrid – 60% Indica / 40% Sativa
THC: 16% – 19%, CBD: 1%, CBN: 1%
Common Usage: ADD/ADHD, Anxiety, Bipolar Disorder, Chronic Pain, Depression, Insomnia, Loss of Appetite, Migraines, Nausea, Stress
Effects: Cerebral, Creative, Euphoria, Relaxing
---
OG Buddha Tahoe, also known as "Buddha Tahoe" or "Buddha Tahoe Kush," is an evenly balanced hybrid strain that's created through a backcross of the classic OG Kush Tahoe cut. With well-balanced and powerful effects that hit hard and last for hours on end, you'll find yourself reaching for this bud when you need sweet relief and a lot of it. The high starts with a happy lift that boosts your mood and leaves you feeling relaxed and blissful. As your mind floats away into a carefree state, your body will suddenly be overtaken by a creeping body high that takes hold of your entire being and pulls you down into a heavy couch lock. This slightly sedated state can leave many users very sleepy, often leaving them dozing or completely passing out after just a few hits. These effects in combination with its 22-24% average THC level make OG Buddha Tahoe perfect for treating conditions such as chronic pain, insomnia, nausea, and depression. OG Buddha Tahoe has a classic OG flavor with a zesty lemon taste that's accented by pungent kush and earth. The aroma is super dank with a sharp spicy lemon overtone and a subtle earthy kush effect.
Hybrid – 50% Indica / 50% Sativa
THC: 22% – 24%
Common Usage: Chronic Pain, Depression, Insomnia, Nausea
Effects: Happy, Relaxing, Uplifting
---
Purple Passion AAA $70.00/Ounce
Purple Passion is a heavily indica dominant hybrid (thought to be 90% indica and 10% sativa) strain with unknown parentage due to breeder secrecy, although it is a definite descendant of the Purple family. This bud has deliciously dark purple grape-shaped nugs with sparse dark green leaves and dark amber hairs. The Purple Passion smell is said to be very harsh, yet somehow pleasant, with a sweet yet pungent aroma of fruity berries and grapes. The taste is said to be much better, with sweet grape candy flavors accented with pungent berries and flowers. Purple Passion has a body heavy high that's powered by an average THC level of about 23%. The high starts with a mild euphoria that leaves you happy yet in a state of calm. This ebbs slowly throughout your body in warming waves, leaving you tingly and numb with a complete lack of any physical or mental pain whatsoever. You'll start to get sleepy as the high continues, although not very much so, and very hungry. These effects make Purple Passion ideal for treating patients suffering from conditions such as insomnia, chronic stress or anxiety, mood swings, appetite loss, and nausea.
Indica Dominant Hybrid – 90% Indica / 10% Sativa
THC: 21% – 23%
Common Usage: Arthritis, Bipolar Disorder, Chronic Pain, Depression, Insomnia, Nausea, PMS, PTSD, Stress
Effects: Euphoria, Giggly, Happy, Relaxing
---
Blueberry Mimosa AAAA $100.00/Ounce
Blueberry Mimosa strain is hybrid (50% sativa/50% indica) created through crossing the classic Blueberry OG X Mimosa strains. If you're looking for an early morning pick-me-up, this bud is totally for you. Blueberry Mimosa strain packs bright and happy daytime effects that are perfect for chasing sleep away and giving you a positive mood as you take on your day. You'll feel an energetic, clear-headed lift at the onset of the high, which fills your brain with euphoric motivation and laser-sharp focus. A light tingle accompanies these effects, resting mainly in the body rather than your head. With these effects and this Mimosa strain high 27-28% average THC level, Blueberry Mimosa is said to be the perfect choice for treating those suffering from conditions such as depression, chronic stress or anxiety, ADD or ADHD, migraines, and nausea or appetite loss. This bud has a sweet and sour tropical citrus flavor with a light berry exhale, almost like a fresh mimosa! The aroma follows the same profile, although with an influx of woody florals and fresh earthy herbs. Blueberry Mimosa strain buds have rounded dense small olive green nugs with lots of dark orange hairs and a coating of bright white crystal trichomes.
Hybrid – 50% Sativa / 50% Indica
THC: 27-28%
Common Usage: ADD/ADHD, Anxiety, Depression, Migraines, Mood Swings, Nausea, Stress
Effects: Cerebral, Energizing, Focus, Motivation, Relaxing, Uplifting
---
Mendo Breath – Budder
$25.00 $40.00/Gram
Gelato 33 – Live Resin
$20.00/Each $40.00
$70.00/Ounce