Happy Monday! Hope everyone had an awesome weekend. The Madness continues, starting today March 28th – March 31st save 10% off your entire order (EXCLUDES POUNDS) – Will work on items on sale
We have just dropped a bunch of new AAAA Strains to $100.00/Ounces. While Supplies Last.
PROMO CODE: MARCH10
There's more! Tons of shatter, live resin, caviar on sale to $20.00/Gram! This includes the infamous Gas Leak Shatter
March Madness Sale! AA-AAA-AAAA-Concentrates $50.00-$100.00/Ounce and $20.00/Gram Concentrates
Join our discord for promotions, giveaways, reviews, and to chit-chat with our customers! This is our new discord as our previous discord was shutdown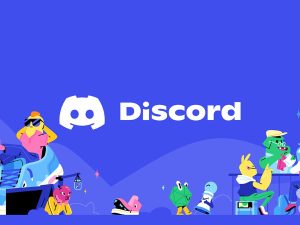 If your happy with our services and products please please please leave us a review on Google and Trust Pilot as that would help us out tremendously.
Team LPB
---
Not surprisingly, Dutch Treat is an Amsterdam staple, an indica-dominant hybrid with a 20:80 sativa/indica ratio. The strain's limited sativa genetics produce a near-instant head rush, followed by a numbing body high somewhere short of couch-lock. Dutch Treat has THC levels reaching 16-18%, so it's strong but not aggressively so. It smells like eucalyptus and has a sweet, earthy pine flavor. The head high is intensely euphoric and upbeat, while the body high is deeply relaxed. Dutch Treat works well on anxiety and pain, and it's also helpful with insomnia. This strain is recommended for ADHD, PTSD, migraines, and arthritis. Adverse effects include dry mouth and red eyes. Outside Holland, Dutch Treat is most popular in the Pacific Northwest and the Southwest United States. It's a descendant of Northern Lights, a famed indica; skunk, a potent hybrid; and Haze, one of the most popular sativas of all time. That mixed but esteemed heritage makes Dutch Treat a fun, effective treatment for both mental and physical suffering. As a heavy indica, this strain can be a bit hard to find, but it's common enough in places where marijuana is legal.
Indica Dominant Hybrid – 80% Indica / 20% Sativa
THC: 16% – 18%
Common Usage: Anxiety, Chronic Pain, Depression, Fatigue, Insomnia, Migraines, Neuropathy, PMS, PTSD, Stress
Effects: Creative, Euphoria, Happy, Relaxing
---
Hawaiian Haze AAA $80.00/Ounce
Hawaiian Haze is produced by crossing an unknown indica haze strain with Hawaiian. It is primarily a sativa strain and delivers a staggering 23% THC content. The strain produces amazing buds to medicate with. They are dense but quite compact and have good trichome coverage at the same time. The buds are bright green in color but they are mostly overwhelmed by the orange hairs seeping through its surface. The strain has a great fragrance and has a unique floral scent to it. On the other hand, it tastes completely different. Hawaiian Haze delivers an exquisite blend of woody, tropical and pine flavors, which is something to look forward to. The strain is quite popular for its high. Unlike most other sativa strains, it will neither knock you out nor will it affect your focus or concentration. After smoking the strain, you will feel energized and feel euphoric at the same time. If you are having a bad day, Hawaiian Haze is just what you need to get back on track. That being said, it is just as effective at treating several severe medical conditions. The strain has most notably been used to treat patients with stress, insomnia, depression and even nausea.
Sativa Dominant Hybrid – 55% Sativa / 45% Indica
THC: 23%
Common Usage: Bipolar Disorder, Chronic Pain, Depression, Fibromyalgia, Insomnia, Loss of Appetite, Nausea, PTSD, Stress
Effects: Creative, Energizing, Euphoria, Happy, Sociable
---
Gas Cream Cake AAAA $100.00/Ounce
Named for its celebrity heritage and delicious flavor, Gas Cream Cake is a great choice for any hybrid lover who appreciates a light indica lean. Like its name suggests, Gas Cream Cake has a sweet and creamy vanilla cake flavor with a punch of sugary diesel and gas to it, too. The aroma is just as delicious, with a gassy diesel overtone accented by fresh sugary vanilla cake and creamy berries. The Gas Cream Cake high is just as delicious, with happy and lifted overtones that will have you feeling euphoric from head to toe. You'll feel lifted with a relaxing sense that has both mind and body settled into a state of pure ease. This can be sedative at times, which can leave you sleepy and dozing off before you know it. In combination with its high 27% average THC level, these effects make Gas Cream Cake a great choice for treating conditions such as insomnia, appetite loss or nausea, depression and chronic stress. This bud has fluffy and dense popcorn-shaped forest green nugs with purple undertones, thin orange hairs and a coating of purple-tinted white crystal trichomes.
Indica Dominant Hybrid – 60% Indica / 40% Sativa
THC: 26% – 27%
Common Usage: ADD/ADHD, Chronic Pain, Depression, Fibromyalgia, Headaches, Insomnia, Loss of Appetite, Multiple Sclerosis, Stress
Effects: Euphoria, Happy, Relaxing, Sleepy, Focus
---
Pink Monster Cookies AAAA $100.00/Ounce
Pink Monster Cookies is an indica dominant hybrid (80% indica/20% sativa) strain created as a powerful cross of the insanely popular Pink Kush X Girl Scout Cookies strains. This bud is famous for its amped up appearance and sativa heavy effects that are powered by a moderately high THC level is around 27%. Pink Monster Cookies buds are insanely large and dense oversized bright neon green popcorn-shaped nugs with rich amber hairs and a thick layer of bright fiery orange hairs. Each nug is coated with a deliciously frosty layer of thick chunky white trichomes and is dripping with sweet sticky resin. These nugs have an aroma of sweet earthy grape and a taste of sweet berry with a hint of savory earthy grape upon exhale. The Pink Monster Cookies high starts with a slowly building creeping heady effect that washes over your body, leaving you warmed and utterly pain free. Because of these powerful effects, Pink Monster Cookies is said to be perfect for treating conditions such as chronic pain, insomnia, chronic stress or anxiety, and mild to moderate cases of depression.
Indica Dominant Hybrid – 80% Indica / 20% Sativa
THC: 27%
Common Usage: Arthritis, Chronic Pain, Depression, Insomnia., Loss of Appetite, Migraines, PTSD, Stress
Effects: Euphoria, Happy, Hungry, Sleepy
---

$20.00/Gram $40.00/Gram
Shop now

$20.00/Each $40.00
Shop now
$70.00/Ounce
Shop now