Happy Friday Fam! Today's your last chance to save 10% off the entire store (EXCLUDING POUNDS)
New AA-AAA-AAAA Strains on sale starting from;
AA – $50.00
AAA $70.00
AAAA $90.00
PROMO CODE: WELCOMEAPRIL
Gas Leak, and LPB Shatter will still be on sale till the end of this week or while supplies last
March Madness Sale! AA-AAA-AAAA-Concentrates $50.00-$100.00/Ounce and $20.00/Gram Concentrates
Join our discord for promotions, giveaways, reviews, and to chit-chat with our customers!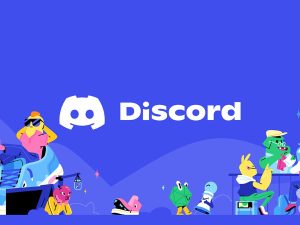 If your happy with our services and products please please please leave us a review on Google and Trust Pilot as that would help us out tremendously.
Team LPB
---
Blueberry Cheesecake AAAA $90.00/Ounce
Blueberry Cheesecake is a rather popular cross of Big Buddha Cheese and the eminent Blueberry. It's a sativa-dominant hybrid with a sativa/indica ratio of at least 70:30. Not surprisingly, then, this strain produces mostly mental effects that are calming but euphoric, happy and creative. Its best medical uses include treatment of low mood, lack of appetite, chronic pain, insomnia, and ordinary stress. THC levels can be remarkably high in this strain, topping 28% in some tests. That puts it within reach of the strongest medical and recreational choices on the market. Strains with potent THC content tend to have low CBD numbers, and Blueberry Cheesecake is no exception. That means patients with epileptic conditions or other health problems that may respond to CBD treatment shouldn't rely on this strain to provide it. The Blueberry and Cheese genetics generate a taste and smell with strong notes of berries and cheese. The most likely side effects from using Blueberry Cheese include dry mouth and dry eyes, as well as paranoia, headaches, and dizziness. This strain sells best in the Pacific Northwest but can also be found in the medical marijuana markets of Massachusetts and Montana.
Sativa Dominant Hybrid – 70% Sativa / 30% Indica
THC: 28%
Common Usage: Bipolar Disorder, Chronic Pain, Depression, Insomnia, Loss of Appetite, Migraines, Muscle Spasms, PTSD, Stress
Effects: Creative, Energizing, Euphoria, Happy
---
King Bubba is a slightly indica dominant hybrid strain (60% indica/40% sativa) created through an unknown combination of strains, although it is thought to be related to Bubba Kush. If you're a fan of the Bubba lineage, you'll definitely want to give King Bubba a try. This bud packs the best of Bubba, with a super delicious flavor and relaxing high that will really get you kicked back and ready to snack on anything in sight. This bud packs a classic spicy yet sweet woody flavor with touches of savory herbs and spices. The aroma is earthy and woody with a spicy overtone that sweetens slightly as the nugs are burned away. The King Bubba high brings on classic giddy effects that will have you feeling lifted and happy with a sense of physical relaxation that helps soothe aching muscles almost immediately. You'll be euphoric with an unfocused head that has you laughing and chatting with those around you as your body falls further and further into physical sedation. Combined with its high 26-27% average THC level, these effects make King Bubba perfect for treating chronic stress or anxiety, arthritis, glaucoma or eye pressure, appetite loss or anorexia and migraines or headaches. This bud has fat chunky grape-shaped dusty green nugs with thin orange hairs and a frosty thick coating of tiny amber crystal trichomes.
Indica Dominant Hybrid – 60% Indica / 40% Sativa
THC: 26% – 27%
Common Usage: Anorexia, Anxiety, Arthritis, Glaucoma, Insomnia, Migraines
Effects: Euphoria, Happy, Hungry, Relaxing, Sleepy
---
Pink Alien Cookies AAAA $90.00/Ounce
Pink Alien Cookies is an Indica Dominate hybrid (45% sativa/55% indica) strain created through a cross of the popular Alien Cookies X Pink Kush strains. This bud is incredibly rare to find, but totally worth it every time because of its flawless combination of its parents' effects. The Pink Alien Cookies high has a happy and relaxing nature powered by an average THC level of 28% or more that is mild upon first hit, but can prove to be debilitating if you risk any more. It hits you first with a happy lift that leaves you in a state of utter peace before catapulting you into a powerful couch-lock and a sedated hungry state that leaves you questioning if you should sleep or eat everything in your house. Many users report falling asleep as the high builds, especially if they are less experienced or took a few tokes. These effects make Alien Cookies ideal for treating conditions such as chronic pain, appetite loss, muscle spasms, insomnia, and chronic stress or anxiety. This bud has a surprisingly sweet vanilla flavor accented by pungent earth, and a strong aroma of pungent kush with a hint of sweet vanilla as the nugs are burned. Pink Alien Cookies has lumpy leafy small bright neon green nugs with rich amber hairs and a thick frosty coating of amber colored tiny crystal trichomes.
Indica Dominant Hybrid – 55% Indica / 45% Sativa
THC: 27%-28%
Common Usage: Anxiety, Chronic Pain, Insomnia
Effects: Happy, Hungry, Relaxing
---
Hindu Kush is a 100% pure indica strain that is native to the local regions of the mountains between Pakistan and Afghanistan. This bud is infamous among users all around the world for its classic indica effects and long-lasting high that's perfect for any lazy day or sleepless night when you need a little extra help to fully let go. The Hindu Kush high has a subtle building onset that creeps up on both mind and body before suddenly taking hold. You'll feel a euphoric effect settle into your mind, easing away any negative or racing thoughts and leaving you feeling blissfully unfocused and hazy. As your mind settles into oblivion, your body will begin to follow suit, leaving you couch-locked and totally sedated for hours and hours on end. Soon, a sleepy effect will settle in, leaving you dozing off and on as both mind and body fade away. Thanks to these long-lasting effects and its high 26% – 28% THC level, Hindu Kush is said to be perfect for treating those suffering from conditions such as cramps or muscle spasms, chronic pain, IBS, insomnia, and nausea or appetite loss. This bud has a skunky earthy flavor with a sweet flowery exhale that has touches of fresh woods. The aroma is very pungent and fragrant with a floral effect that's accented by fresh herbs and spicy pine. Hindu Kush buds have oversized heart-shaped bright forest green nugs with bright orange hairs and a coating of amber crystal trichomes.
Indica
THC: 26% – 28%
Effects: Body High, Creative, Euphoria, Happy, Relaxing, Sleepy, Sociable
May Help Relieve: Arthritis, Chronic Pain, Depression, Headaches, Insomnia, Stress
---
Super Bubba Kush AAAA $90.00/Ounce
Super Bubba Kush is a rare indica dominant hybrid strain created through crossing the infamous Pre-98 Bubba Kush with an unknown hybrid strain. This potent bud packs a super heavy high that's perfect for kicking back after a long and stressful day when sleep just won't come. You'll feel a slightly lifted onset at the start of the high that fills you with a sense of warming euphoria, pushing out negative thoughts and leaving you totally at ease. As your mind lifts to new heights, your body will start to drop off into a super sedative body high that leaves you sleepy and totally immovable for hours on end. With these effects and its super high 28% average THC level, Super Bubba Kush is often chosen to treat conditions such as chronic pain, muscle spasms, chronic anxiety, and nausea or appetite loss. This bud has a super pungent flavor reminiscent of a strong cup of coffee topped with herbs and spices. The aroma is very dank as well with a spicy earthy overtone that quickly turns sour as the nugs are burned. Super Bubba Kush buds have small rounded dark olive green nugs with rich purple undertones, bright orange hairs, and a super thick frosty white blanket of crystal trichomes.
Indica Dominant Hybrid – 80% Indica / 20% Sativa
THC: 28%
Common Usage: Anxiety, Chronic Pain, Depression, Muscle Spasms, Nausea
Effects: Body High, Cerebral, Energizing, Giggly, Relaxing, Uplifting
---

$20.00/Gram $40.00/Gram
Shop now

$20.00/Each $40.00
Shop now
$70.00/Ounce
Shop now