Well just 5 more days till Christmas! Need last minute gift ideas? See email below!
Save 10% off your entire order (Excluding Pounds) – Will work on sale items
Promo Code: HappyHolidays
New Strains on Sale, Click on the Link below
New AAA – AAAA – Exotic – Gas Leak Strains on Sale $60.00-$140.00
Join our discord for promotions, giveaways, reviews, and to chit-chat with our customers! This is our new discord as our previous discord was shutdown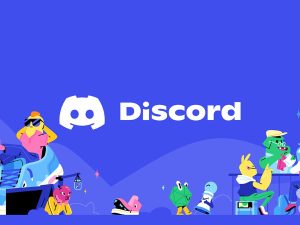 If your happy with our services and products please please please leave us a review on Google and Trust Pilot as that would help us out tremendously.
Stay Safe and Happy Holidays LowPricebud Fam
---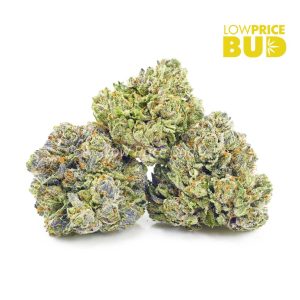 Tuna Kush, also known as "Tuna OG", is a rare indica dominant hybrid strain that is said to be a phenotype of the classic Hindu Kush. Even with its beautifully relaxing indica high, Tuna Kush's stench can be overpowering. Tuna Kush has a super pungent smell that's actually incredibly fishy, almost like rotting tuna! This smell doesn't transfer over very well to flavor – it has a sour skunky taste that's incredibly pungent with a kushy fish flavor that can leave you gagging. If you can get passed this funky stank, you'll be met with one of the richest indica highs you can experience. The high has a heady onset of euphoria and a touch of energy that lifts your mood and leaves your mind wandering through dreamy introspection. This thoughtful and peaceful state will become slightly stoney in concurrence with a warming body high that washes over you from top to bottom. These two effects blend together harmoniously, leaving you slightly couch-locked and very sleepy. In combination with its high 16-18% average THC level, you can count on Tuna Kush to ease the symptoms of chronic pain, insomnia, and anxiety or stress. Tuna Kush buds have long minty green pepper-shaped nugs with long thin amber hairs and tiny white frosty crystal trichomes.
Indica Dominant Hybrid – 70% Indica / 30% Sativa
THC: 23% – 29%
Common Usage: ADD/ADHD, Anxiety, Bipolar Disorder, Chronic Pain, Depression, Headaches, Inflammation, Insomnia, Loss of Appetite, Migraines, Stress
Effects: Body High, Cerebral, Euphoria, Happy, Hungry, Relaxing, Sleepy
---
Sensi Star is a dominant Indica variety strain that has a strong Indica high. It has a high THC concentration that starts from 22-23 percent. It has a very unique and pungent aroma that sometimes seems sweet. Its aroma has a hint of citrus and earthy flavors as well. The strain has a mossy appearance that has a greenish and rust color. Sensi Strain has a good taste that is a mixture of earthy and citrus flavors. The positive effects of this strain are amazing. It has a strong calming effect on your nerves, making you feel happy and euphoric at the same time. You feel relaxed after smoking Sensi Star. It can also make you feel creative. Sensi Star is great for treating anxiety and depression of different kinds. You can also use it for curing hyperactivity. It is useful for inattentiveness and helps in improving focus and concentration on things. You can smoke Sensi Star when you are suffering from migraines, pain, insomnia and a loss in appetite. It has little to no side effects. It can be grown both indoors and outdoors, but is mostly grown indoors and has a germination period of 60 days.
Indica Dominant Hybrid – 70% Indica / 30% Sativa
THC: 22% – 23%
Common Usage: Anxiety, Chronic Pain, Depression, Migraines, Mood Swings, Stress
Effects: Creative, Energizing, Euphoria, Happy, Uplifting
---
Platinum Kush AAAA $90.00/Ounce
The sedating high from this indica is perfect for a night of anxiety-free relaxation. Platinum Kush gets its name from its frosty appearance, a result of the dense trichomes that grow on the bud. THC levels vary, but are usually in the 23%-29% range. That makes this a moderately strong choice, though poor growing can lead to very low THC levels. An indica, Platinum Kush has more CBD than most strains available in America. This chemical is used to treat severe seizures and other conditions. The combination of THC and CBD makes this a good strain for anxiety, depression, and pain, as the body high is deeply relaxing. This strain has a sweet, pungent smell reminiscent of fruit and a sweet, earthy taste. Platinum Kush, aka Platinum OG Kush and Platinum OG, is probably the result of crossbreeding between Master Kush and an original Afghani strain. Platinum Kush produces a mellow, easy feeling; the high doesn't last very long, but it's usually enough to put an insomniac to sleep. Dry mouth and red eyes are the only likely adverse effects, though paranoia is also possible. Platinum Kush is most popular in Denver and the West Coast, but it's harder to find in other parts of the country.
Indica Dominant Hybrid – 90% Indica / 10% Sativa
THC: 23% – 29%
Common Usage: ADD/ADHD, Anxiety, Bipolar Disorder, Chronic Pain, Depression, Headaches, Inflammation, Insomnia, Loss of Appetite, Migraines, Stress
Effects: Body High, Cerebral, Euphoria, Happy, Hungry, Relaxing, Sleepy
---
Funky Charms Craft Cannabis $140.00/Ounce
Bred by Exotic Genetix out of the state of Washington, Funky Charms is a cross between Grease Monkey and Rainbow Chip. It truly brings a rainbow of funky flavors, with all-star grandparents in the genealogy, like Sour Diesel, GSC, GG#4, and Jack Herer. The Funky Charms nugs are fuzzy, consisting of lime and fern-green leaves, tightly packed together, and littered with furry, caterpillar-like orange pistils. Thick braids of yellow trichome hairs encompass the buds thoroughly, providing a sticky, protective, and potent finish. The funky aroma consists of diesel fuel and sage, with hints of citrus and mint, with whiffs of chocolate and vanilla are present. Combusting Funky Charms yields a sweet, mint-citrus flavor, and leaves a spicy-sage aftertaste. The dominant terpenes, Beta Caryophyllene and Alpha Humulene, are most known for their neuro-protective benefits. Consumers report uses including fighting pain and inflammation as well as reducing depression. Along with this blissful physical relaxation, many users report experiencing a stimulation of creativity, along with a steady stream of energy. Just like Funky Charms' deep gene pool, this versatile hybrid is not just a one trick pony. From improving mood, to reducing physical pain, to stimulating the mind, Funky Charms has a rainbow of applications as described by its users. Being such a well-balanced hybrid, it is the user's desire that tips the scale one way or another. For example, some users wake and bake with Funky Charms and go about having a productive day. Others say they end a productive day, then go enjoy Funky Charms before eating, mellowing out, and going to sleep.
Hybrid
THC: 26% – 29%
Common Usage: Anxiety, Chronic Pain, Depression, Insomnia, Stress
Effects: Body High, Relaxing, Sleepy, Tingly, Uplifting
---
Miracle Alien Cookies Craft Cannabis $140.00/Ounce
MAC, also known as "Miracle Alien Cookies," is an evenly balanced hybrid strain (50% indica/50% sativa) created through crossing the infamous Alien Cookies X (Colombian X Starfighter) strains. Perfect for any hybrid lover who appreciates a super heavy flavor and high, MAC brings on the hard-hitting effects that will have you feeling totally happy with the world around you in no time at all. It starts with a rush of heady effects that fill your mind with a sense of happy creativity and pure euphoria. This is accompanied by a deep-felt relaxation that permeates your very being, leaving you totally calm in both mind and body without a care or pain in the world. Thanks to these effects and its high 27-30% THC level, MAC is said to be perfect for treating those suffering from conditions such as insomnia, appetite loss or nausea, chronic stress, depression, chronic pain and mood swings. This bud has a dank sour citrus flavor with a spicy earthy overtone that sweetens upon exhale. The aroma is of earthy herbs and pungent diesel, all wrapped up in a sour dank overtone that fills any room with its heavy stench. MAC buds have super sticky long grape-shaped minty green nugs with sparse orange hairs and a coating of tiny white crystal trichomes.
Hybrid – 50% Sativa /50% Indica
THC Level: 27% – 30%
Common Usage: Appetite Loss, Chronic Pain, Depression, Insomnia, Mood Swings, Stress
Effects: Creative, Euphoria, Happy, Relaxing, Uplifting
---
Skittles 400MG THC
$15.00
Gas Leak – Disposable Pen
$25.00/Each $40.00
$70.00/Ounce
---