Maple Leaf Day aka Canada Day is this coming Friday! To celebrate Canada Day we have new AAAA ounces at $100.00/Ounce
Save an additional 10% using code: MAPLELEAF
Starts: June 29th
Ends: July 2nd
New AAAA $100.00/Ounce with An Additional 10% Off
Join our discord for promotions, giveaways, reviews, and to chit-chat with our customers!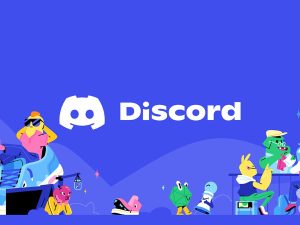 If your happy with our services and products please please please leave us a review on Google and Trust Pilot as that would help us out tremendously.
Happy Canada Day
---
Alaskan Thunder Fuck AAAA $100.00/Ounce
The Alaskan Thunder Fuck, also known as "ATF," is a sativa dominant strain. It is immensely popular for a high which is quite different from anything you may have already encountered before. The strain can be smoked in the morning or in the day due to its uplifting characteristics. The buds look like crystals with spots of orange hairs and could not be whiter than it actually looks. As for the smell, it is a combination of catpiss and a very strong skunk. But it does have a very diesel scent to it that cannot be ignored. When it comes to smoking the strain, you could not imagine anything better. It has a very strong banana and orange taste, which will leave a spicy aftertaste in your mouth for hours. It is not only the best strains to know about, but it is renowned for giving an immediate high. It will make you feel a bit more talkative and creative at times. But the Alaskan Thunder Fuck is far better at treating numerous medical conditions through its cerebral high. It is excellent for pain relief and for those individuals suffering from anorexia. Apart from giving you the munchies, it will do wonders for you if you are suffering from depression or stress.
Sativa Dominant Hybrid – 30% Sativa / 70% Indica
THC: 27% – 28%
Common Usage: ADD/ADHD, Anxiety, Arthritis, Chronic Pain, Cramps, Depression, Gastrointestinal Disorder, Insomnia, Migraines, Muscle Spasms, Stress, Tremors
Effects: Body High, Euphoria, Happy, Relaxing
---
Biscotti is a rare indica dominant hybrid strain (80% indica/20% sativa) created through a delicious cross of the classic Gelato #25 X Girl Scout Cookies X South Florida OG strains. If you're looking for a classic indica with an insanely delicious flavor, you've found it. Biscotti packs everything you want and more in the effects and taste department into each delicious toke, all fueled by a super high 26-28% average THC level. The Biscotti high comes on with a rush of cerebral effects that launch your mind into a pure lifted state of unfocused bliss. As your mind settles, a calming body high will wash over our physical form, allowing you to kick back and relax without a care in the world. This high will quickly become giggly and stoney, leaving you laughing at anything and everything around you. Thanks to these effects and its high THC level, Biscotti is often chosen to treat conditions such as chronic stress or anxiety, depression, mood swings, and chronic pain. This bud has an insanely delicious sugary cookie flavor with a rich spicy exhale. The aroma is of earthy herbs and fruits with a notable cookie effect. Biscotti buds have spade-shaped dark olive green nugs with long dark orange hairs and a thick frosty coating of bright white crystal trichomes.
Indica Dominant Hybrid – 80% Indica / 20% Sativa
THC: 26-28%
Common Usage: Anxiety, Chronic Pain, Depression, Mood Swings, Stress
Effects: Body High, Giggly, Relaxing, Uplifting
---
King Louie XIII AAAA $100.00/Ounce
King Louie XIII is an indica dominant hybrid strain which is super strong. With a 70:30 indica/sativa ratio, it has a sensational 27% – 28% THC content. The strain is named after the King Louie XIII of France for a very good reason and it does not disappoint. The buds are incredibly dense and large all the while being covered with orange hairs. You will notice light greens amongst the whites, it is a treat for any cannabis user to say the least. The smell is incredibly fresh, heavy, but sweet at the same time. Additionally, it is very tasty, it is a perfect blend of sweet and sours, thus making it an ideal strain to medicate with. King Louie XIII will overwhelm your senses, it is not a creeper and instead hits hard. You will experience a heavy feeling throughout your body and head all the while feeling euphoric and happy. Considering its effects, the strain is recommended for night time use. It is the perfect solution for individuals who are suffering from insomnia as it will knock you out for good in a matter of minutes. That being said, King Louie has plenty to offer and is just as effective for treating chronic pains and aches as well.
Indica Dominant Hybrid – 70% Indica / 30% Sativa
THC: 27% – 28%
Common Usage: Chronic Pain, Depression, Insomnia, Stress
Effects: Euphoria, Happy, Relaxing, Sleepy
---
Peach Mango AAAA $100.00/Ounce
Peach Mango is a slightly sativa dominant hybrid (60% sativa/40% indica) strain created as a cross of the insanely delicious Peach OG X Mango Kush strains. Much like its parents, Peach OG has a super tasty flavor of insanely sweet sugary fruity mango that has a slight hint of earthy mango upon exhale. The aroma is slightly different with a savory earthy aroma that has an intensely sugary fruity smell as the nugs are broken apart. Peach Mango buds have long lumpy pepper-shaped forest green nugs with rich purple undertones, a thick covering of fiery orange hairs, and a thick absolutely frosty coating of fine sandy white crystal trichomes. The Peach Mango high has an insanely uplifting combination of euphoria and relaxation that is powered by a moderately high THC level that ranges from 28% on average. The high hits you first in the head, leaving you absolutely blissful with a sense of unfocused energy. This is followed by a warming body high that leaves you physically aroused and horny with active urges. Because of this enticing combination of effects, Peach Mango is said to be the perfect strain for treating conditions such as mild to moderate cases of depression, chronic pain, and nausea.
Sativa Dominant Hybrid – 60% Sativa / 40% Indica
THC: 28%
Common Usage: Chronic Pain, Depression, Epilepsy, Fatigue, Insomnia, Migraines, Muscle Spasms, Nausea, Stress
Effects: Aroused, Euphoria, Focus, Happy, Uplifting
---
Resin – Lemon Gelato
$15.00/Gram $40.00/Gram
Caviar – Chocolate Thunder
$15.00/Each $40.00
$70.00/Ounce