Hope the weather is holding up in your area and you all have a wonderful weekend!
Starting today we have deals on new AA-AAA-AAAA flowers starting from as low as $60.00/Ounce for AA and $80.00/Ounce for AAA and $100.00/Ounce for AAAA
While Supplies Last!
Click on the link below
AA-AAA-AAAA Flowers from as low as $60.00/Ounce
Join our discord for promotions, giveaways, reviews, and to chit-chat with our customers!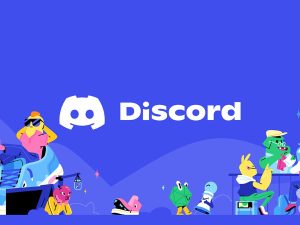 If your happy with our services and products please please please leave us a review on Google and Trust Pilot as that would help us out tremendously.
Team LPB
---
Gorilla Goo is an sativa dominant hybrid strain created through crossing the infamous Chem's Sister X Sour Dubb X Chocolate Diesel strains. With a super potent 18% average THC level and long lasting high that glues you to the couch for hours and hours on end. The Gorilla Goo high starts with a heavy euphoric lift that launches your spirits to new heights, leaving you totally relaxed and at ease without a care in the world. As your mind settles into a state of calm, your body will follow suit, easing you into a state of complete relaxation that quickly turns heavy and sedative. With these effects and its high level of potency, Gorilla Goo is often chosen to treat conditions such as chronic pain, insomnia, depression, and muscle spasms. This bud has an addictive earthy sour flavor with a rich chocolate diesel exhale. The aroma is very fruity with a hint of pungent pine and heavy diesel that's released as the nugs are burned. Gorilla Goo buds have long forest green nugs with dark orange hairs and a super frosty coating of bright white crystal trichomes.
Sativa Dominant Hybrid – 70% Sativa / 30% Indica
THC: 18%
Common Usage: Chronic Pain, Depression, Insomnia, Muscle Spasms
Effects: Body High, Euphoria, Relaxing, Sleepy
---
Ice Skunk is a slightly indica dominant hybrid (65% indica/35% sativa) strain that was created by breeders at the infamous Sensi Seeds as a potent cross of the insanely popular Ice X Super Skunk strains. This dank bud boasts a moderately high THC level that ranges from 17-18% on average and a sharp aroma and taste of bitter orange with a pungent hint of skunk. Users describe the Ice Skunk high as having an immediate uplifting cerebral effect that leaves you euphoric with waves of positive energy constantly ebbing throughout your mind and body. This is accompanied by a spacey distant cerebral effect that leaves you creative and very introspective but still functional if need be. You'll be deeply relaxed and trapped in your own mind for some time after smoking this bud! Due to these potent effects, Ice Skunk is said to be an ideal strain for treating patients suffering from conditions such as chronic pain, stress, fatigue, and mild cases of depression. Ice Skunk buds have small to medium sized leafy dark olive green nugs with a spattering of dark orange furry hairs and rich purple undertones. These nugs are frosted with thick crystal trichomes and a fine layer of sweet sticky resin.
Indica Dominant Hybrid – 65% Indica / 35% Sativa
THC Level: 17%-18%
Common Usage: Anxiety, Asthma, Bipolar Disorder, Chronic Pain, Depression, Insomnia, Loss of Appetite, Migraines, Mood Swings, Muscle Spasms, Stress
Effects: Body High, Euphoria, Relaxing, Sleepy
---
Black Death is an indica dominant hybrid (75% indica/25% sativa) strain created as a descendant of the hugely popular Black Diamond x Death Bubba strain. This dank bud boasts an insanely high THC level that ranges between 23% and effects that can end in an almost death-like sleep. Almost immediately after smoking, you'll feel a wave of rushing focused energy wash over you that leaves you uplifted and motivated with tendencies towards having psychoactive experiences. As the high continues, you'll be eased into a state of utter relaxation with deep introspection and spaciness that can cause you to become distant in social situations. Upon the comedown from the high, Black Death pulls you into a deep and peaceful undisturbed sleep that lasts for hours on end, giving you the appearance of being unwakeable. black Death has an aroma of musky earthy pine and a taste of spicy lemon pine with a hint of pungent earth upon exhale. This bud has medium-sized dark forest green nugs with rich purple undertones and a spattering of fiery orange hairs. Each nug is completely covered with dark olive green leaves that are almost furry and have a thick layer of frosty sandy white trichomes.
Indica Dominant Hybrid – 75% Indica / 25% Sativa
THC Level: 23%
Common Usage: Anxiety, Appetite Loss, Chronic Pain, Depression, Insomnia
Effects: Euphoria, Happy, Hungry, Relaxing, Sleepy
---
Peanut Butter Breath AAA $80.00/Ounce
Peanut Butter Breath is a rare evenly balanced hybrid strain (50% indica/50% sativa) created through crossing the classic Dosidos X Mendobreath F2 strains. With this bud, the name says it all – the flavor is nutty and earthy with a rich herbal overtone. The aroma follows the same profile, with an earthy herbal overtone that's accented by rich nuttiness. As soon as you exhale, the effects of Peanut Butter Breath will sink in, starting with a cerebral lift before spreading throughout the rest of your body in tingly waves of energy. These tingles start in the back of your neck and spine before spreading their buzzing tendrils throughout the entirety of your body, leaving you hopelessly relaxed, kicking back without a care in the world – that is, until the munchies hit. Be sure to have some snacks on hand, since you won't really be able to get up off the couch to hunt for any at this point. With these long-lasting effects and its high 23% average THC level, Peanut Butter Breath is often chosen to treat conditions such as appetite loss or nausea, depression, chronic stress, or chronic pain. This bud has long grape-shaped olive green nugs with bright red-orange hairs and a coating of thick frosty white purple-tinted crystal trichomes.
Hybrid – 50% Indica / 50% Sativa
THC: 23%
Common Usage: Chronic Pain, Depression, Loss of Appetite, Nausea, Stress
Effects: Body High, Cerebral, Hungry, Relaxing, Uplifting
---
Astroboy is a sativa dominant hybrid (70% sativa/30% indica) strain created through a cross of the powerful Apollo 13 X (Ortega X Cinderella 99) strains. This beloved bud is one that will take you straight to the stars with one hit. The high hits you immediately with a euphoric head rush that leaves you insanely uplifted and blissfully happy with a sense of hazy motivation. Your mind will fall in and out of focus as your high builds and builds. This is followed by a relaxing body buzz that spreads from the head down the neck and throughout the rest of the body, leaving you completely pain free and utterly at ease. As the buzz builds, you'll be hit with a powerful case of the munchies that leaves you scrambling to grab any food within reach. These effects and its powerful 27% average THC level and 1% CBD level makes Astroboy the perfect bud for treating conditions such as chronic fatigue, mild to moderate cases of depression, lack of appetite, and chronic stress. This bud has lumpy and dense medium-sized light minty green nugs with sparse furry orange hairs and a thick frosty coating of milky amber hued crystal trichomes. Astroboy has a unique flavor of sweet buttery grape with a hint of nutty pine upon exhale. This taste is accented by a smell of sweet and sour earthy fruit with a citrus effect that's released as the nugs are broken apart and smoked.
Sativa Dominant Hybrid 70% Sativa/ 30% Indica
THC: 27%
Common Usage: Asthma, Chronic Pain, Depression, Fatigue, Headaches, Loss of Appetite, Nausea, PTSD, Stress
Effects: Creative, Energizing, Euphoria, Focus, Happy
---
Platinum Pink AAAA $100.00/Ounce
An intense and powerful indica strain, Platinum Pink works well as a strong afternoon medicine. With an 80:20 indica/sativa ratio, this hybrid strain can give you the high you need. A crossover between Pink Kush and Platinum OG Kush, this strain has a spicy aroma with a deliciously sweet flavor. Having a THC level of around 28%, this strain can take all your pains away. Favorite among the patients for its sweetness, the strain can cure anxiety, insomnia, pain, stress and a lack of appetite. A few tokes of this pungent strain can improve focus and revive your energy, pulling you out of depression. It can uplift your mood and bring you pure moments of joy. It takes a little time to sink in before it hits right on the spot, so smoke smartly. This high potency strain has dense nuggets with purple tones that are coated in sparkly silver trichomes. It can be cultivated indoors or outdoors; with the plant requiring 60 days for flowering. It is a favorable choice for novice gardeners as it can naturally resist pests and diseases.
Indica Dominant Hybrid – 80% Indica / 20% Sativa
THC: 28%
Common Usage: ADD/ADHD, Chronic Pain, Depression, Fibromyalgia, Hypertension, Inflammation, Insomnia, Loss of Appetite, Migraines, Nausea, Stress
Effects: Creative, Euphoria, Happy, Hungry, Sleepy
---
Crumble – Northern Lights
$20.00/Gram $40.00/Gram
Resin – Pink Champagne
$20.00/Each $40.00
$70.00/Ounce