Back to school, back to reality =( All good things must eventually come to an end =( Spend the last few days of summer to your fullest. With that being said, we are doing a back to school special!
Save 15% off your entire order! And an additional 15% off items that are already on sale
Use Promo Code: BACKTOSCHOOL15
Sale Ends: September 5th
Save an additional 15% off Flowers and Concentrates already on sale
Deals of the Week Save an Additional 15% Off
Join our discord for promotions, giveaways, reviews, and to chit-chat with our customers!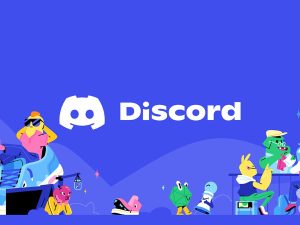 If your happy with our services and products please please please leave us a review on Google and Trust Pilot as that would help us out tremendously.
Have an amazing summer LPB Fam
---
Sour Berry is a slightly indica dominant hybrid (60% indica/40% sativa) strain created through crossing the classic Purple Berry Kush X Sour Diesel strains. Although Sour Berry is famous for its flavor, its appearance isn't half bad either! Sour Berry buds have tight round teal nugs with vibrant and super furry orange hairs and a coating of bright amber crystal trichomes that deck each twisty leaf. The flavor is much like a Sour Warhead candy, with a super sour berry taste that has a zesty grape exhale that sweetens as you smoke. The aroma adds a kick of kush, with a pungent diesel effect that accents the sweet tangy berry overtone. The Sour Berry high is one high-powered uplifted adventure that's not recommended for the average user thanks to its high 18% average THC level. It starts with a euphoric lift that leaves you feeling blissfully happy without a care in the world. As this state builds, your mind may become slightly numb and fall into a mild introspection that can leave you distant at times. Throughout this head high your body will become completely relaxed due to a mellow body buzz that can cause couch-lock if you're not careful. With these effects, Sour Berry is said to be perfect for treating conditions such as chronic stress or anxiety, depression, muscle spasms, and chronic pain.
Indica Dominant Hybrid – 60% Indica / 40% Sativa
---
Rockstar, not to be confused with its cousin "Rockstar OG" strains, is a indica dominant hybrid (70% indica/30% sativa) strain created through a cross of the popular Rock Bud X Sensi Star strains. The Rockstar high is characterized by strong-hitting effects powered by a 23% average THC level without the sedation that typically comes with an indica parent. The Rockstar high starts with a cerebral head rush a few minutes after toking that leaves you uplifted and extremely happy with active tendencies and motivation. As this powerful head high builds, you'll slowly feel a creeping body buzz wash over you that leaves you completely relaxed in every single muscle, leaving you helplessly couch-locked and in a state of pure bliss. Despite these powerful muscle-relaxing effects, Rockstar surprisingly won't leave you sedated in the least bit. Because of these powerful effects, Rockstar is said to be perfect for treating chronic pain, muscle spasms or tremors, inflammation, and mild to moderate cases of depression. This bud has an aroma of spicy grapey earth with a hint of skunky pungent herbs and a taste of spiced mulled wine with a pungent slightly skunky exhale. Rockstar buds have medium-sized dense and lumpy dark olive green spade-shaped nugs with rich purple undertones, fiery orange hairs, and frosty trichome covered purple leaves.
Indica Dominant Hybrid – 70% Indica / 30% Sativa
THC: 23%
Effects: Euphoria, Happy, Hungry, Relaxing
May Help Relieve: Chronic Pain, Depression, Insomnia, Migraines, Nausea, Stress
---
Sunset Sherbet AAAA $100.00/Ounce
Sunset Sherbet is an indica dominant hybrid (85% indica/15% sativa) strain that is a potent cross between the hugely popular Girl Scout Cookies X Pink Panties strains. This dank bud boasts a mellow THC level ranging from 28% on average and a myriad of mild indica and sativa effects. Sunset Sherbet has a delicious aroma of sweet fruity honey and a taste of fruity yogurt and honey with a sweet earthy aftertaste that intensifies as you exhale. The Sunset Sherbet buds have enormous oversized dense Christmas tree shaped light minty green nugs covered in long, twisty fiery orange hairs. These nugs are caked in a thick layer of frosty white trichomes and are sticky with delicious resin. Users describe the Sunset Sherbet high as having an immediate jolt of uplifted cerebral energy that leaves you social and euphoric accompanied by a full-body relaxing body buzz that leaves you warmed and at ease. The combination of these well-balanced effects will leave you pain free in mind and body as well as having a relaxed carefree attitude. Due to these potent effects, this bud is ideal for treating stress, pain, and depression.
Indica Dominant Hybrid – 85% Indica / 15% Sativa
THC Level: 28%
Common Usage: ADD/ADHD, Anxiety, Arthritis, Bipolar Disorder, Chronic Pain, Depression, Insomnia, Loss of Appetite, Mood Swings, Stress
---
Tom Ford is an indica dominant hybrid strain (80% indica/20% sativa) created through an unknown combination of indica dominant hybrid strains. Known for its insanely gorgeous appearance, Tom Ford has small rounded dense forest green nugs with pinkish and purple undertones, vibrant pink-orange hairs, and a coating of frosty clear white crystal trichomes. As you pull apart each frosty little nugget, aromas of sweet honey and sour citrus are released, complemented perfectly by touches of rich woods and earth. Tom Ford is just as delicious as the flavor, with long-lasting effects that are perfect for when you want to kick back and relax after a long and stressful day. Your mental state will immediately feel substantial relief as any negative or racing thoughts are edged out, replaced with pure blissful haze. This stoney effect will soon spread from mind to body, leaving you feeling to tally relaxed and pretty sedated as you start to fade away into peaceful sleep. With these effects and its high 28% average THC level, Tom Ford is often said to be perfect for treating those suffering from conditions such as chronic anxiety or stress, depression, chronic pain, insomnia, and chronic fatigue.
Indica Dominant Hybrid – 80% Indica / 20% Sativa
THC: 28%
Effects: Euphoria, Happy, Hungry, Relaxing, Sleepy
Effects: Anxiety, Appetite Loss, Chronic Pain, Depression, Insomnia
---
Donkey Breath AAAA+ $120.00/Ounce
Donkey Breath is an indica dominant hybrid strain that is said to be a Big Island Skunk phenotype that took on a rather illicit appearance. This bud has long and super dense pepper-shaped dark olive green nugs that are covered with thin furry amber hairs and clear crystal trichomes with visible droplets of sticky sweet resin. The Donkey Breath high is pretty mellow in nature, with indica effects that are perfect for a less experienced user. It starts with a euphoric lift that gives your mood a boost and eases any mental pain with a hazy laziness. This is accompanied by a building body buzz that warms you but doesn't weigh you down or cause couch-lock. You might feel hungry or a little bit lethargic at times, but that's about it. Because of these effects and its high 28-29% THC level, Donkey Breath is good for treating experienced users suffering from conditions such as chronic pain, muscle spasms, migraines or headaches, and appetite loss. Donkey Breath has a powerful stench of spicy dank skunk with an overtone of sharp pungency that fills any room instantly. The taste is very sour, with skunky pungency that is accented by a spicy exhale that's surprisingly smooth.
Indica Dominant Hybrid – 70% Indica / 30% Sativa
THC: 28% – 29%
Common Usage: Anxiety, Chronic Pain, Depression, Insomnia, Stress
Effects: Happy, Relaxing, Sleepy
---
Alice in Wonderland – Live Resin
$15.00/Gram $40.00/Gram
To The Moon – Moon Rocks
$27.00 $30.00
$55.00/Each