Indulge in Blissful Refreshment With the Best THC Drinks in Vancouver
What are THC Drinks? Discover Vancouver's best-kept secret of THC drinks and elevate your high with our deliciously potent and refreshing beverages.
Cannabis has come a long way. In 1938, the Opium and Narcotic Drug Act was passed in Canada, making it illegal for people to cultivate the plant. 
This would be the case for the decades to come until 1961 ,when a handful of experimental growers were licensed to cultivate industrial hemp. The commercial cultivation of hemp became legal in 1998. 
On October 17th, 2018, the Government of Canada made it legal for anyone older than 18 to possess, grow, and smoke marijuana. 
Fast forward a couple of years later: it's legal to buy THC drinks in Vancouver— and have them delivered to you via post! Isn't that wild? 
In this feature, we'll take a look at cannabis drinks in Canada, how they're made, and how they'll make you feel. 
We'll also tell you where you can buy them online and a few products we recommend you try. But first, the basics!
What Is THC? 
Short for tetrahydrocannabinol, THC is a chemical compound present in the marijuana plant. 
There are many such compounds, called cannabinoids, and they're responsible for the medicinal and psychoactive benefits of marijuana. 
Besides THC, other cannabinoids abundantly found in cannabis plants include CBD, CBN, CBG, and more. 
The weed plant also has terpenes and flavonoids that are responsible for its distinct taste and smell. 
THC is the cannabinoid that causes us to feel "high" when we smoke weed. 
THC does so by binding with CB1 receptors in the endocannabinoid system. Since these receptors are present in different parts of the body, THC is able to impact various body functions and processes. 
This explains how it stimulates appetite, relieves pain, and helps us fall asleep. 
What Are the Ways of Using THC?
There are many ways of consuming THC. The most popular is smoking, because it is a fast-acting and convenient way of getting high. 
All you need to do is roll a joint, but if you're feeling too lazy to even do that, you can always buy pre-rolls from cheap online weed stores such as Low Price Bud. 
Many marijuana enthusiasts also love vaping, especially younger adults. Vaping is considered to be a safer way of consuming THC than smoking. 
This is because vape devices heat flower and cannabis oils until they vaporize. One, therefore, doesn't inhale any smoke. 
If you love vaping, we have a bunch of vape carts you should try. 
Another form of cannabis that's been popular for a long time now is edibles. 
Whether you want gummies, pastries, or THC drinks, you can easily find them at an online dispensary in Vancouver.
What Are THC Drinks?
These are beverages that have been infused with cannabis. Some people don't enjoy smoking weed, but since they still want to get that nice buzz, they don't mind drinking it. 
Drinks with THC are easy to find in Vancouver. Whether you're looking for a sativa beverage or a hybrid, we can help with that. 
Cannabis is quite resourceful, meaning it can be utilized in many different ways. Once you have cannabis extract, you can use it to infuse any beverage with THC. 
That explains why there's so many different THC drinks in Vancouver, from beers and wines to seltzers and teas. 
How Are THC Drinks Made? 
THC drinks are made with THC oil extracted from cannabis. This oil is then mixed with another beverage, resulting in a THC-infused drink. Cannabis drinks can also be made using THC syrups and emulsions. They come in all flavours and textures.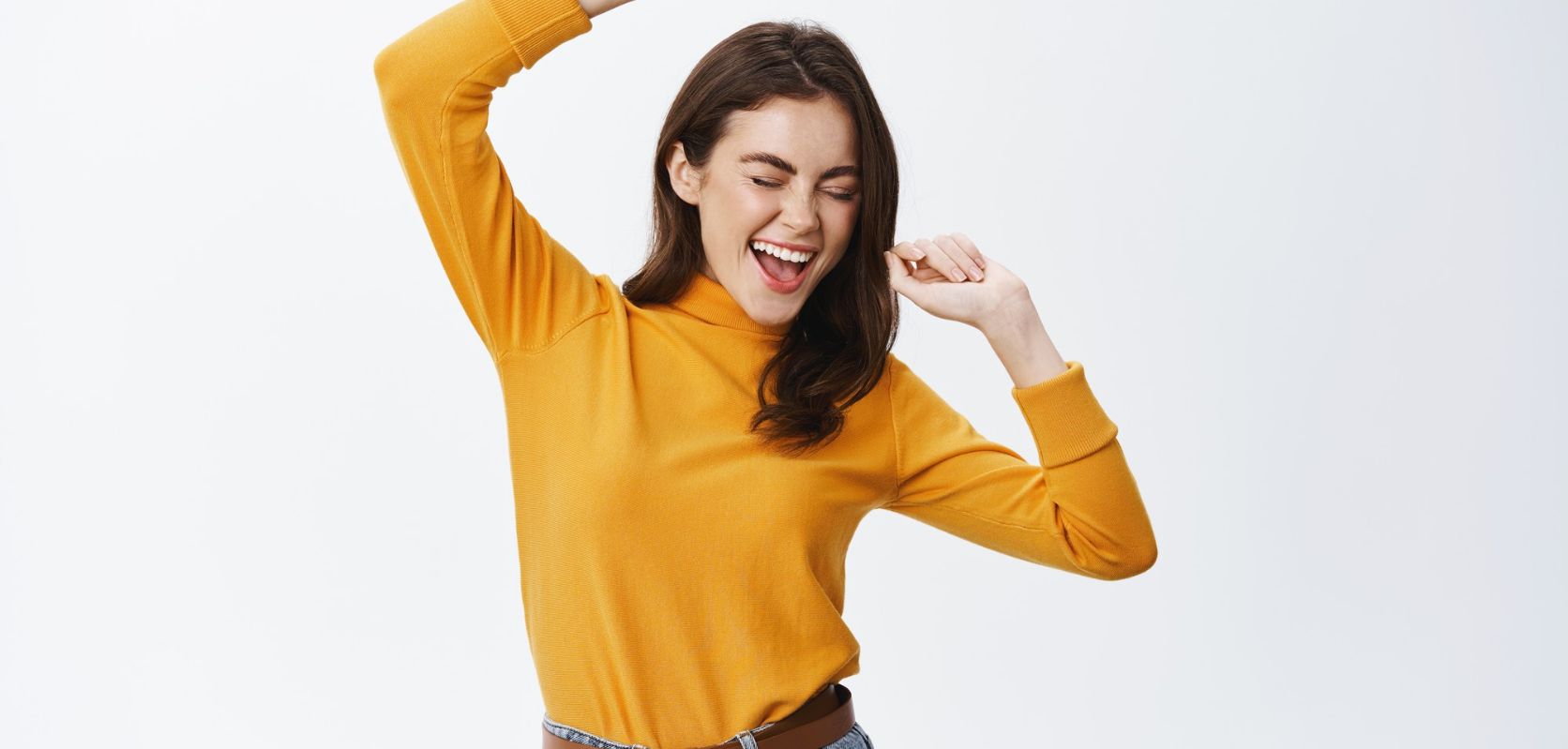 What Are the Effects of Taking Drinks With THC? 
If you drink a cannabis-infused beverage, you should expect to experience effects similar to when you smoke weed. 
The difference, however, is that the high may take a little longer to kick in— it may last much longer too. 
As is the case with smoking, the effects of taking THC drinks will depend on the specific strain used to prepare the beverage. If it has sativa, you may feel happy, uplifted, and euphoric. 
You may also feel more drawn to making conversation and engaging in creative work. 
On the other hand, if the drink was made using an indica strain, you may feel calm, relaxed, sedated, and sleepy. In that case, you should probably save it for the evening. 
What Are the Benefits of THC Drinks? 
THC drinks Vancouver may be used for both recreational and medicinal purposes. Whether you're looking for relief from something or simply want to get high, a drink is a great way to do it. 
THC is known to lower cortisol levels in the blood, making it easier for us to fall and stay asleep. Cortisol is a stress hormone that promotes wakefulness. If your insomnia makes it hard for you to get some rest, you should try some cannabis drinks. 
THC is also a known anti-inflammatory. Due to its action on the endocannabinoid system, it is able to regulate pain and other symptoms of inflammation. 
People with arthritis and other illnesses may use THC drinks to combat inflammation. 
All marijuana enthusiasts know this: weed causes the munchies. That's why people who have a low appetite smoke weed. Marijuana promotes food craving and appreciation for its smell and taste. 
If you have trouble maintaining your appetite, you can buy cannabis drinks in Vancouver, and see if they help. 
Are THC Drinks In Vancouver Good for You?
Cannabis drinks in Vancouver are touted to be a healthier alternative to alcohol due to the fact that they are hang-over free. 
They also don't intoxicate you half as much. If you're considering buying cannabis drinks in Canada, you're probably wondering whether they're safe. 
There's nothing to worry about, and here's why: 
For one, the Federal Government, through Health Canada, has provided a list of regulations that must be met before any THC drink hits the market in Vancouver. 
The beverage must contain no added alcohol, nicotine, minerals, or vitamins. There's also a limit on the amount of caffeine and THC a manufacturer can place in their drink. 
Other than water, cannabis extracts, and flavours, THC drinks don't have many other ingredients. 
Manufacturers are also expected to label their beverages clearly to indicate if any allergens are present. 
They must also show the standard cannabis symbol to ensure all customers can clearly tell it's an infused drink. The packaging must also show how much THC or CBD there is in the product. This way, you'll be sure of how much THC you're consuming. 
The government has gone to great lengths to ensure cannabis consumers are protected. Thanks to these precautionary measures, you can safely drink THC drinks in Vancouver.  
Are THC Drinks In Vancouver Better Than Edibles?
Edibles are a great way of getting high; all you need to do is free up an afternoon, eat one, and let the vibe take over. However, considering how they work, THC drinks may have a leg up over edibles. 
THC drinks are incredibly accessible. You can easily order them from an online weed dispensary near you. They can also be refrigerated, giving them a long lifespan. 
Considering the fact that you're allowed to buy up to 17.1 l of THC drinks in Vancouver (forty-eight 355 ml cans), you won't have to go shopping for more weed for a long time. 
Another advantage of THC drinks is how quickly the effects kick in. Edibles take a while longer because they have to be digested in the stomach before the THC can be metabolized in the liver. 
Drinks with THC, on the other hand, are quickly absorbed, meaning the high sets in faster. If you want to get high fast, THC drinks are the way to go. 
Cannabis Drinks You Should Try
Here are a few products we recommend if you're looking for cannabis drinks in Canada:
1. Vancity Labs – Canna Lean 1000mg THC
Cannabis lean is the new kid at the office. It is a concentrated, thick syrup that contains 1000 mg of THC in a 100 mL bottle. 
Canna lean can be used to make cannabis drinks; pour about 10 mL in a cup and fill it up with another beverage. 
Vancity Labs have developed a range of canna lean products made with consistent quality in mind. 
They come in four different flavours: watermelon, cherry, blue raspberry, and grape. When trying out our Vancity Labs canna lean, we suggest you have 10 servings of 100 mL each. 
(10 mL= 100 mg of THC.) 
2. Doobie Snacks – Crystal Drinks CBD
Crystal Drinks CBD is a range of tasty, effective cannabis drinks from doobie snacks. These drinks are made using CBD instead of THC. 
This means that they won't get you high, but there are so many benefits to consuming CBD. 
This cannabis drink comes in a number of flavours:
Hot chocolate

Iced tea

Strawberry Kiwi

Tropical Fruit Punch

Wild Blue Raspberry
To use this drink: 
Pour it out into an 8 oz cup. 

Boil some water or milk. 

Add the water or milk to your 8 oz cup.

Stir and enjoy. 
You can buy our Crystal CBD drink from Doobie Snacks today.
Where Can I Buy THC Drinks in Vancouver?
If you're looking for cannabis drinks in Canada, look no further. Low Price Bud is an online mail-order dispensary that can satisfy all your weed needs. 
We sell a range of products, from pre-rolls and dried flower to vape carts, smoking accessories, and concentrates. We also sell THC drinks. 
All orders made before 1 PM PST will be shipped on the same day, while those made later will be shipped on the next business day. We also offer free shipping for all orders above $150. Low Price Bud— the best place to buy THC drinks in Vancouver.