LPB Fam I know you're enjoying the sunshine! But we've got some amazing deals to share with you starting today;
AA Strains from as low as $60.00/Ounce
AAAA Strains from as low as $100.00/Ounce
New Caviar and Live Resin from as low as $15.00/Gram
So High Disposable Pens $30.00/Each
While Supplies Last!
Join our discord for promotions, giveaways, reviews, and to chit-chat with our customers!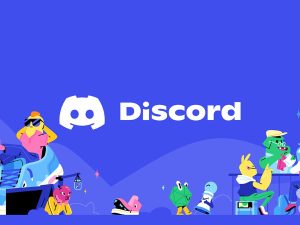 If your happy with our services and products please please please leave us a review on Google and Trust Pilot as that would help us out tremendously.
LPB
---
Named for its bouquet of fruity aromas, this near-even balance of sativa and indica tastes and smells very much like fruit punch and lemon. Some describe the flavors as closer to piña colada and plums. THC levels can reach 17-18%, providing for a powerful combination of head and body buzz. Juicy Fruit contains about 1% CBD, meanwhile, making it a better-than-average choice for patients who experience seizures or other symptoms that respond to CBD. Breeders created this strain by crossing an original Afghani indica with a pure Thai sativa, a process that resulted in a 55:45 sativa/indica ratio. The high, which can be quite strong, is intensely euphoric, a mix of physical relaxation and cerebral mood boost. The dominant feeling is one of euphoria. Juicy Fruit is a strong medical tool for patients dealing with anxiety, mood disorders, depression, lack of appetite, and physical pain. Many users report dry mouth and red eyes, while other negative effects appear to be more limited. This medical favorite can be found up and down the West Coast, as well as in Colorado. It occasionally appears on the black market as well.
Sativa Dominant Hybrid – 55% Sativa / 45% Indica
THC: 17-18%
Common Usage: ADD/ADHD, Bipolar Disorder, Chronic Pain, Depression, Fatigue, Migraines, Muscle Spasms, Nausea, Stress
Effects: Creative, Energizing, Euphoria, Focus, Happy, Uplifting
---
Death Bubba AAAA $100.00/Ounce
Death Bubba is an indica dominant hybrid (70% indica/30% sativa) strain created as a descendant of the hugely popular Bubba Kush strain. This dank bud boasts an insanely high THC level that ranges between 26-27% and effects that can end in an almost death-like sleep. Almost immediately after smoking, you'll feel a wave of rushing focused energy wash over you that leaves you uplifted and motivated with tendencies towards having psychoactive experiences. As the high continues, you'll be eased into a state of utter relaxation with deep introspection and spaciness that can cause you to become distant in social situations. Upon the comedown from the high, Death Bubba pulls you into a deep and peaceful undisturbed sleep that lasts for hours on end, giving you the appearance of being unwakeable. Death Bubba has an aroma of musky earthy pine and a taste of spicy lemon pine with a hint of pungent earth upon exhale. This bud has medium-sized dark forest green nugs with rich purple undertones and a spattering of fiery orange hairs. Each nug is completely covered with dark olive green leaves that are almost furry and have a thick layer of frosty sandy white trichomes.
Indica Dominant Hybrid – 70% Indica / 30% Sativa
THC: 26% – 27%
Effects: Euphoria, Happy, Hungry, Relaxing, Sleepy
May Help Relieve: Chronic Pain, Depression, Insomnia, Loss of Appetite, Migraines, Nightmares, Stress
---
Ice Cream Cake AAAA $100.00/Ounce
Ice Cream Cake is a rare indica dominant hybrid strain (75% indica/25% sativa) created through a cross of the Gelato 33 X Wedding Cake strains. With this bud, the name says it all in the flavor department. Ice Cream Cake packs a super delicious cheesy creamy flavor with a sweet nuttiness that lingers long after you finish your final toke. The aroma is of the same nature, with a light pungent effect to it that's released as the nugs are burned. The Ice Cream Cake high is just as beautiful as the flavor, with lifted and relaxing effects that will have you kicking back in no time flat. The high starts with a rush of cerebral effects that lift your mind into a state of pure happiness and ease, pushing out any negative or racing thoughts immediately. Soon after, a relaxing body high will start to creep into your physical form, leaving you falling deeper and deeper into a couch-locked state of sedation before you eventually begin to drift away. With these calming effects and its high 26-28% average THC level, Ice Cream Cake is said to be perfect for treating those suffering from depression, chronic pain, insomnia, and nausea or appetite loss. This bud has small dense grape-shaped forest green nugs with thick orange hairs and frosty white crystal trichomes.
Indica Dominant Hybrid – 75% Indica / 25% Sativa
THC: 26% – 28%
Common Usage: Appetite Loss, Chronic Pain, Depression, Insomnia, Nausea
Effects: Body High, Hungry, Relaxing, Sleepy, Uplifting
---
Super Lemon Haze AAAA $100.00/Ounce
This winning sativa-dominant hybrid took home first place in the Medical Sativa category at the 2014 Seattle Cannabis Cup. It's a Washington original, grown by at least two local cultivators, Olympia Mike and A Green Cure. It's a blend of Lemon Skunk and Super Silver Haze, and it has a sativa/indica ratio of 80:20. That means heady, peppy, cerebral effects: arousal, creativity, energy, euphoria, and intense happiness. These make for ideal tools in treating depression, fatigue, anxiety, nausea, and chronic pain. THC levels soar in this strain, with at least one sample topping 27-28%, and that puts Super Lemon Haze near the top of the potency pyramid. But it isn't known for its CBD levels, which regularly test well below 1%. In other words, this strain shouldn't be used as the only medicine for conditions that respond to CBD, such as seizure disorders. Super Lemon Haze has a tart, zesty lemon flavor and aroma, with sweet notes of candy. The bud, which has a speckled green-and-brown appearance, is covered with a dense layer of resinous trichomes. This strain is popular on the West Coast of the United States and in British Columbia.
Sativa Dominant Hybrid – 80% Sativa / 20% Indica
THC: 27-28%
Common Usage: Chronic Pain, Depression, Fatigue, Headaches, Migraines, Nausea, Stress
Effects: Aroused, Creative, Energizing, Euphoria, Happy
---
Resin – Blue Dream
$15.00/Gram $40.00/Gram
Crumble – Blue Fin Tuna
$15.00/Each $40.00
$55.00/Each