Happy Friday LPB Fam! One more day till the weekend!
Check out our deals of the week.
New AA-AAA-AAAA-Popcorn Nugs on sale.
Starting from as low as $50.00/Ounce
Twisted Extract Edibles are also on sale 10% off regular price.
AA-AAA-AAAA-Popcorn from as low as $50.00/Ounce
Join our discord for promotions, giveaways, reviews, and to chit-chat with our customers!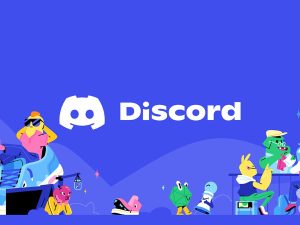 If your happy with our services and products please please please leave us a review on Google and Trust Pilot as that would help us out tremendously.
Team LPB
---
Honey Badger is a super rare sativa dominant hybrid strain created through crossing (C99 X White Widow) X Ms. Universe #10. Honey Badger has a sweet and spicy fruity peach flavor with a touch of lime and honey. The aroma is very earthy and spicy with a fruity lime overtone that's accented by citrus and pungent sugar as the nugs are burned. The Honey Badger high comes on soon after your first tasty exhale, lifting your spirits and pulling your mind upwards into a state of happy motivation. You'll feel an increase in focus and a touch of energy that temporarily lends itself well to mental activities. However, a numbing body high will soon creep over you, leaving you physically unable to move while your mind lifts into a bright sense of creativity and imagination. In combination with its high 18% average THC level, these effects give Honey Badger an edge in treating conditions such as chronic pain, inflammation, spinal cord injury, and muscle spasms or tremors. This bud has insanely frosty and heavy olive green spade-shaped nugs with lots of long and twisty dark orange hairs.
Sativa Dominant Hybrid – 70% Sativa / 30% Indica
THC: 18%
Common Usage: Chronic Pain, Inflammation, Muscle Spasms, Spinal Cord Injury
Effects: Happy, Motivation, Relaxing, Uplifting
---
Peanut Butter Breath AAA $80.00/Ounce
Peanut Butter Breath is a rare evenly balanced hybrid strain (50% indica/50% sativa) created through crossing the classic Dosidos X Mendobreath F2 strains. With this bud, the name says it all – the flavor is nutty and earthy with a rich herbal overtone. The aroma follows the same profile, with an earthy herbal overtone that's accented by rich nuttiness. As soon as you exhale, the effects of Peanut Butter Breath will sink in, starting with a cerebral lift before spreading throughout the rest of your body in tingly waves of energy. These tingles start in the back of your neck and spine before spreading their buzzing tendrils throughout the entirety of your body, leaving you hopelessly relaxed, kicking back without a care in the world – that is, until the munchies hit. Be sure to have some snacks on hand, since you won't really be able to get up off the couch to hunt for any at this point. With these long-lasting effects and its high 23% average THC level, Peanut Butter Breath is often chosen to treat conditions such as appetite loss or nausea, depression, chronic stress, or chronic pain. This bud has long grape-shaped olive green nugs with bright red-orange hairs and a coating of thick frosty white purple-tinted crystal trichomes.
Hybrid – 50% Indica / 50% Sativa
THC: 23%
Common Usage: Chronic Pain, Depression, Loss of Appetite, Nausea, Stress
Effects: Body High, Cerebral, Hungry, Relaxing, Uplifting
---
Love Potion OG AAAA $100.00/Ounce
Love Potion OG is an indica dominant hybrid strain (80% indica/20% sativa) created through crossing the infamous Love Potion #9 with an unknown OG Kush family member. With parents like these, you know you're in for one delicious ride. The Love Potion OG high combines the best of both of its parent strains, yielding a long-lasting and tingly high that's perfect for getting it on. You'll feel a euphoric lift at the onset of the high that's soon accompanied by a light tingle. This buzzing effect will soon spread its relaxing tendrils throughout the rest of your body, leaving you totally pain-free and slightly aroused. You may start to feel a bit sleepy at this point, so mind your dosage if you have other plans for the evening. Thanks to these effects and its high 27-28% average THC level, Love Potion OG is often chosen to treat conditions such as chronic pain, muscle spasms or cramps, hypertension, insomnia, and depression. This bud has a sweet lemony pine flavor with a lightly spicy earthy exhale. The aroma is very earthy with a spicy citrus overtone accented by sweet lemony pine. Love Potion OG buds have piecey fluffy forest green nugs with rich amber undertones, dark amber hairs, and a coating of golden amber crystal trichomes.
Indica Dominant Hybrid – 80% Indica / 20% Sativa
THC: 27% – 28%
Common Usage: Chronic Pain, Depression, Hypertension, Insomnia, Muscle Spasms
Effects: Aroused, Body High, Euphoria, Relaxing, Tingly
---
Yeti OG AAAA Popcorn $80.00/Ounce
Yeti OG is an indica dominant strain with a 70:30 indica/ sativa ratio. It was previously known as Headband X Loompa and is renowned for its high quality effects. What is really interesting is that it offers a sensational 28% THC content along with 3% CBD level that allows cannabis users to experience a high unlike anything they may have come across before. You have to keep in mind that it is perhaps one of the most popular strains simply because it tastes really good. You will get to enjoy a creamy, rich smoke which is most appealing to patients and cannabis users alike. After smoking the strain, you will experience a pressure at the top of your head. This is explains why Yeti OG was formerly known as Headband. On the other hand, its affects are not as drastic as you would expect it to be. You will have to wait it out until you feel the high overcome you. Once you start feeling relaxed, you will be at peace and will feel incredibly powerful. This is then followed by intense feelings of euphoria, which is primarily associated with Yeti OG. Considering its relaxing effects, it is no surprise the strain is highly recommended for patients suffering from depression, stress and even chronic pain. Many patients have even reported the strain to be useful and effective for relieving headaches.
Indica Dominant Hybrid – 70% Indica / 30% Sativa
THC Level: 27-28%
Common Usage: Anxiety, Arthritis, Asthma, Chronic Pain, Depression, Insomnia, Loss of Appetite, Migraines, Nausea, PMS, Stress
Effects: Cerebral, Happy, Hungry, Relaxing, Sleepy
---
$20.00/Gram $40.00/Gram
Live Resin – Black Cherry Gelato
$20.00/Each $40.00
$70.00/Ounce